Try another search or check out these top posts
Retirement
ACT workers suffer $73m super sting
A new report has put a price tag on unpaid super for those in the ACT.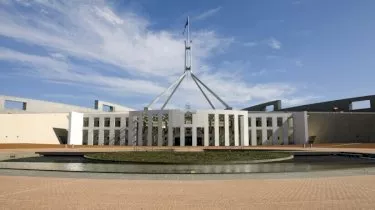 ACT workers suffer $73m super sting
Even in Australia's capital city, workers continue to be short-changed when it comes to their superannuation.

A report by Industry Super Australia (ISA) has a number on the cost of unpaid super for those working in the ACT.
ISA found that more than 38,000 ACT workers lost an average of $1,900 in 2018-19. In total, this added up to $73 million across the year, with the bill for the six years prior adding up to $370 million in unpaid super contributions.

Over the long run, the ISA suggested that these lost super contributions would leave workers around $60,000 worse off in retirement.

Despite this, the ISA warned that community awareness of the unpaid super problem remains chronically low, particularly among those most likely to lose out.
Industry Super Australia chief executive Bernie Dean said that workers would continue to be ripped off until federal politicians address loopholes in the superannuation system.

"This is a $75 million a year rip off, affecting a quarter of the ACT's workers, yet many of them remain unaware, assuming super is being paid because it appears on their payslip," he said.
Pointing out that federal politicians have their super paid on payday, Mr Dean said that the retirement prospects of all Australian workers should be treated just as well.

"Super is your money, you should get it paid at the same time you get your wages. By not mandating the payment of super with wages, politicians are stopping millions getting what they are owed," he said.
Ultimately, short-changed workers are forced to rely on the Australian Taxation Office to reclaim underpaid money.

However, the ISA report noted that ATO only recovers around 12 per cent of unpaid super each year.
The ISA called on the federal government to mandate super be paid out at the same time as wages and to extend the Fair Entitlement Guarantee so that workers can recover their savings if a company collapses.

They also urged the ATO to lift its game when it comes to enforcement and to publicise those penalised for not paying super as a deterrent to others.

In the event that they can't, they advocated for giving the Fair Work Ombudsman to act on behalf of those affected.

"Our federal politicians get their super paid on payday, so should all ACT workers," Mr Dean said.

Forward this article to a friend. Follow us on Linkedin. Join us on Facebook. Find us on Twitter for the latest updates
About the author