Try another search or check out these top posts
Invest
Study reveals Aussies are willing to pay a premium for ESG leadership
New research suggests that companies can achieve 'substantial' top-line growth by being a leader in ESG.
Study reveals Aussies are willing to pay a premium for ESG leadership
New research suggests that companies can achieve 'substantial' top-line growth by being a leader in ESG.
A new study conducted by global management consulting firm, Kearney, has revealed that Aussies are willing to pay between 40 and 80 per cent more for leading performance across environmental, social and governance (ESG).
Additionally, the firm found that between 20 to 35 per cent of Aussie respondents would be more willing to purchase goods and services with ESG leadership.
"Around the world, companies are trying to embrace ESG practices in an authentic way, but still tend to view ESG as a cost to the top line," said Kearney ANZ ESG lead, strategic operations lead and partner, Kate Hart.
"Our data shows that integrating ESG principles into a product's life cycle can actually give companies the competitive advantage they are seeking, positioning them favourably in the eyes of consumers and helping their products to stand out from the crowd."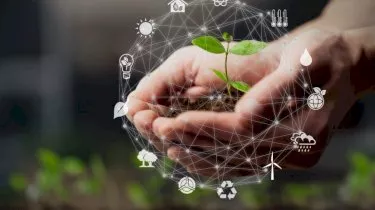 Kearney suggested that companies needed to meet three key requirements to benefit from the potential increased market share and pricing premium.
Firstly, the firm said that ESG innovation must go beyond corporate positioning and should be embedded in the company's product offering.
Furthermore, Kearney said that the product or service has to be a leader on ESG performance in its respective market rather than simply being on par with the industry.
Finally, the product or service must also lead on all three of the components of ESG.
"Corporate sustainability practices and standards have typically and increasingly been viewed by companies as a 'need to do' at a potential cost to shareholders," said partner, board member and founder of Kearney, Ignite Nigel Andrade.
"The prevailing view is that any benefits that may be realised by these investments are likely to be, at best, in either cost reduction or cost avoidance. Instead, our research shows that ESG could be the primary focus of innovation that drives the top line to the benefit of all stakeholders."
The firm recommends that organisations should review their approach to ESG and consider it as an investment rather than a cost.
"We believe these findings show the emergence of a new mindset, one where ESG is not seen as something companies just 'do', but principles which are critical to how and why businesses grow," said Ms Hart.
Forward this article to a friend. Follow us on Linkedin. Join us on Facebook. Find us on X for the latest updates