Try another search or check out these top posts
Invest
Recession or correction? Predictions and tips for the markets this week
Invest
Recession or correction? Predictions and tips for the markets this week
David Buckle, Fidelity International's head of investment solutions, shares his predictions and thoughts about the US, Chinese and emerging markets.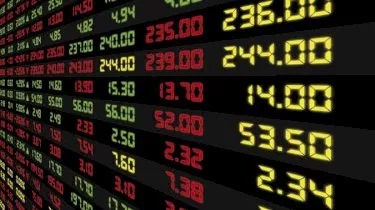 Recession or correction? Predictions and tips for the markets this week
David Buckle, Fidelity International's head of investment solutions, shares his predictions and thoughts about the US, Chinese and emerging markets.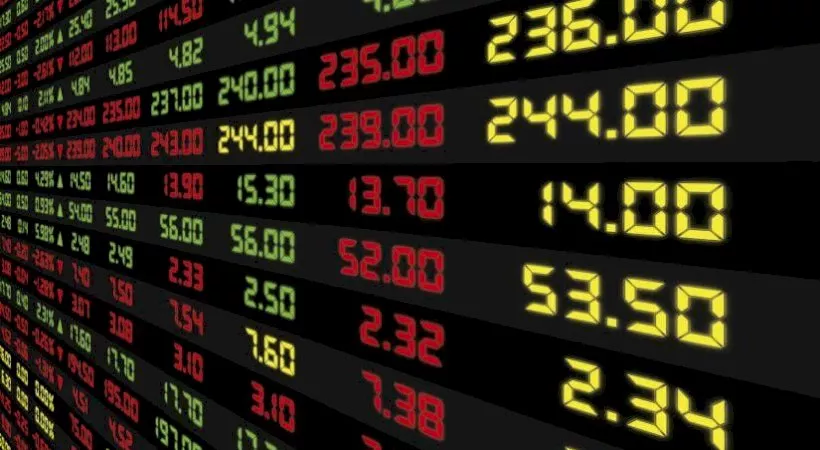 USA
Despite the affirmations of some experts that the US stock market is headed for a correction, Mr Buckle says the evidence is pointing towards a recession. According to him, the proof in the pudding lies in the pattern of the US bond market.
"The bond market in the US is saying recession, and the bad news is that so far the bond market in the US has never been wrong on this. Whenever the US bond market has said 'recession' there's been one. And there's never been a recession without the US saying it's going to come," said Mr Buckle.
He cited the flattening of the US yield curve as a clear indication that recession lies ahead as, after that experience in 1998-2000 and 2005-2007, the next stop has been recession.
So, what does that mean for the average investor engaging with the US markets? Mr Buckle said the time will come when they will need to consider dropping out of risky assets, but that point is yet to come.
"What do we do with that information? At some point you're going to need to get out of risky assets, but I'm personally quite relaxed about the volatility we're seeing in markets right now. This volatility that we're experiencing isn't the common response to the US thinking there's going to be a slow down," he said.
"The equity market tends to do very well in the lead up to a recession. So, I think there will be a time where we're going to need to exit equity markets, but it isn't now. It's too soon. The bond market tends to suggest recession for 18 months to two years before it eventuates, we've only just started this phase, so I think we still have a year or two of good equity performance to come before we see a slow down."
Mr Buckle said he did not believe the current volatility on the equity market signalled an imminent crisis and that jumping ship now would be an expensive and ill-conceived move.
"I'm quite relaxed about the equity market. I know we're experiencing a lot of volatility at the moment but I actually, personally, I think it is now representing value in a long-term sense. Long term, they look reasonable value," he said.
China
Although the US-China trade war dominating headlines is fueling anxieties over the futures of China's markets, Mr Buckle said Chinese equities are currently good value, with earnings stable over the past few years.
"I find Chinese equity exposure really, really attractive. Broadly speaking, I find investors typically don't have enough exposure to Asia," he said.
"We're moving into an environment now where China is a very significant economy, almost matching the US now in size. So, we've moved from a world now where a lot was dominated by what was going on in the US to, now, having two big forces that are reasonably independent of each other. We've got the US going through an interest rate rising cycle, whereas China and other parts of Asia are going through an easing cycle."
Mr Buckle said Australian investors should particularly look to China and avoid being consumed by the US, as traditionally the RBA's cash rate has reflected what is happening in China and Asia, more broadly, over the US.
"The RBA has left their rates on hold and I expect that to continue, as that's really in response to the slowdown in China as opposed to adjustment to interest rates in the US," he said.
Emerging markets
Mr Buckle said he finds the emerging markets equity asset classes particularly appealing, despite their reputations for volatility and recent downturns. He asserted that the current drops are within the normal limits for this asset class and investors should not be deterred.
"It's just a regular drop. In fact, when we have drops in this asset class, they don't tend to last that long," Mr Buckle said.
He said the current downturn is approaching the typical length of a draw down in this asset class according to past falls, and he predicted the drop will end soon.
"Given where we are in the emerging market asset classes right now, if you dislike the asset class I think you're basically saying you're expecting another very big crisis to come, which I personally don't forsee," he said.
Mr Buckle also stated a preference for emerging market debts over US high yield market debt, as the likelihood of US interest rates topping out next year together with slow growth spells bad news for US corporates, and default rates are expected to rise.
"We think there will be one more interest rate rise in December by the Fed, which is almost certain, and there will at least be another one next year but we don't think they're going to be able to [do] four, which the Federal Reserve think they're going to do. Our suspicion is they'll run out of economic cycle before they [get] those four done. This means interest rates will be topping out around about somewhere between 2.5-3 per cent," he said.
"Slower growth, plus interest rates rising is normally not a good environment for corporates and corporate borrowing. For that reason, we're expecting default rates to rise. It's not a dramatic story, because we're just moving from very low levels of defaults to more average levels of defaults. Given the tightness of the high yield market, however, and this outlook for default rates, for me the emerging market debt asset class is more attractive right now than the high yield debt asset class."
Forward this article to a friend. Follow us on Linkedin. Join us on Facebook. Find us on Twitter for the latest updates