Try another search or check out these top posts
Invest
US stock market pressure: Is there fire, or just smoke and noise?
As though bushfire season has come early, investors have been clouded with a haze of uncertainty in recent times.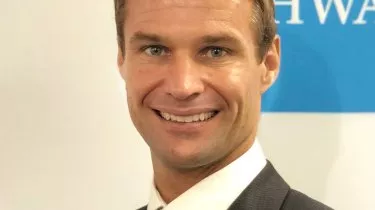 US stock market pressure: Is there fire, or just smoke and noise?
As though bushfire season has come early, investors have been clouded with a haze of uncertainty in recent times.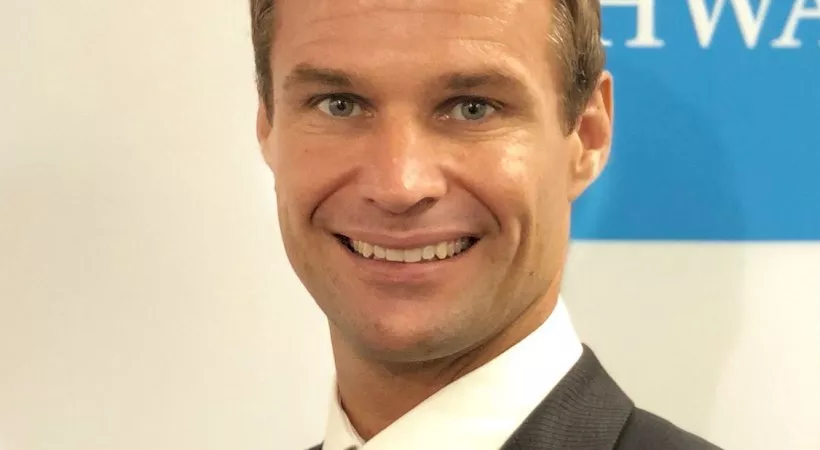 This year, we've seen the S&P 500 Index pull back from record highs reached in January and market volatility increase. Global trade concerns continue to dominate the headlines and raise eyebrows, while higher short-term US interest rates and rising inflation have kept stocks from breaking out of the range they've been in since February.
So, with this in mind, should investors be worried? How can investors understand what's important and what's just noise?
Trade concerns
In recent months, the US has imposed or threatened to impose a broad array of tariffs against trading partners including China, Mexico, the European Union and Canada. In retaliation, we have also seen many of these trading partners launch countermeasures against US goods.
While contentious trade negotiations are nothing new, the fact that they are being played out online and so openly in the public sphere is certainly a new phenomenon. The public nature of the world's latest trade tensions is resulting in rising trade-related market volatility
The tariffs that actually have been imposed so far affect a relatively small portion of the nearly $20 trillion US economy, and the latest round of proposed tariffs won't go into effect until at least September, meaning there is still room for negotiations. However, additional tariffs continue to be threatened, and over time the "second-order" effects of eroding consumer and business confidence could pose a serious problem to the US economy.
For example, if consumer or business confidence is shaken we could see spending and capital investment level off or decline. A lack of spending and investment could then have the potential to have a significant impact on domestic growth.
Continued strong earnings
While it might dominate global headlines, it's important to keep in mind that trade isn't the only cause for concern. Across the world investors are also eyeing the rising value of the US dollar against other currencies, slowing global economic growth and the possibility that the Federal Reserve could raise short-term interest rates too quickly, effectively choking economic growth.
However, for now, earnings performance remains robust. US companies have plenty of cash on hand, and tax reform has made it attractive to repatriate even more of their cash from foreign countries. That money can then fuel business investment, expansion and stock buybacks, among other uses. Additionally, business and consumer confidence continues to remain healthy for the time being, according to surveys such as the Institute for Supply Management's Report on Business and The Conference Board's Consumer Confidence Index.
Tax reform also continues to provide a tailwind for the economy and job growth remains strong. While data out of the Bureau of Labor Statistics showed only a fewer-than-expected 157,000 jobs were added in July, the previous two months saw jobs revised higher by 59,000 and the unemployment rate move down to 3.9 per cent. Second-quarter earnings season has provided a clearer look at both the health of the economy and the potential damage from the trade skirmish. Investors should continue to be on the lookout for more cautious tones or any scaling back of capital spending plans.
While much of the noise may not have a significant impact on long-term investors, there are growing risks to the bull market in the form of rising trade disputes and the possibility of a central bank mistake. When markets are volatile or trade tensions high, it is important for investors to avoid overreacting to geopolitical developments and stick to their long-term financial goals. For now, we believe the bull market remains intact, however we are growing more concerned and urge investors to remain both disciplined and diversified.
Lachlan McPherson is senior investment consultant at Charles Schwab Australia.
Important Disclosures
The information provided here is for general informational purposes only and should not be considered an individualized recommendation or personalized investment advice. The investment strategies mentioned here may not be suitable for everyone. Each investor needs to review an investment strategy for his or her own particular situation before making any investment decision.
All expressions of opinion are subject to change without notice in reaction to shifting market conditions. Data contained herein from third-party providers is obtained from what are considered reliable sources. However, its accuracy, completeness or reliability cannot be guaranteed.
Past performance is no guarantee of future results and the opinions presented cannot be viewed as an indicator of future performance.
Investing involves risk including loss of principal.
Diversification strategies do not ensure a profit and do not protect against losses in declining markets.
The S&P 500 Index is a market-capitalization-weighted index composed of 500 widely traded stocks chosen for market size, liquidity and industry group representation.
Indexes are unmanaged; do not incur management fees, costs, or expenses; and cannot be invested in directly.
The Consumer Confidence Index is a survey by the Conference Board that measures how optimistic or pessimistic consumers are with respect to the economy in the near future.
The Institute for Supply Management (ISM) Report On Business®, Manufacturing and Non-Manufacturing, are based on surveys of purchasing and supply management executives. The corresponding composite index is based on responses in various categories; a reading below 50 indicates contraction and a reading above 50 indicates expansion. (0818-8VHS)
Forward this article to a friend. Follow us on Linkedin. Join us on Facebook. Find us on Twitter for the latest updates