Try another search or check out these top posts
Invest
Don't discount the tech giants
Even the world's biggest tech companies can offer attractive value for investors, according to a fund manager.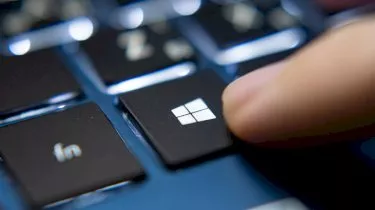 Don't discount the tech giants
Even the world's biggest tech companies can offer attractive value for investors, according to a fund manager.
The founder and chief investment officer for Antipodes, Jacob Mitchell, has reacted to Microsoft's first quarter results for financial year 2020, and said the release demonstrates just how valuable tech giants can be for investment value and quality growth.
"Finding attractive value in one of the world's biggest companies might seem unusual for a value investor and to many Microsoft may seem expensive," Mr Mitchell said.
"However, Microsoft's quarterly earnings reinforce our view that the tech giant is currently experiencing one of its most rapid periods of growth in its 44-year history, with a long runway ahead." 
According to the CIO, Microsoft's major growth drivers – the cloud division and Office 365 – continue to accelerate, with Azure growing at 63 per cent and Office 365 Commercial at 28 per cent constant currency.
"Conversely, we also believe in a similar manner to 2000; the general 'bubble' in duration or growth valuations means there is a great opportunity to short some of the weaker so-called 'best of breed' SaaS companies that fall in Microsoft's crosshairs," Mr Mitchell continued.
"Microsoft is working to capture as much of the customer wallet with its Office 365 and cloud offerings. Office 365 has become a powerful suite that bundles Microsoft's SaaS software into a single product – powering workflows across desktops, laptops and mobile phones."
He conceded that "it's hard to see SaaS alternatives sustainably maintaining superior products. Like Google, Microsoft has an unparalleled research and development budget that should negate any specific product feature weaknesses over time."
Microsoft can also use bundles to keep pricing very attractive compared to standalone SaaS products, which must rely on claiming to offer "best of breed" services, he remarked.
Mr Mitchell observes that "in a market where many cloud single-product SaaS names are now being aggressively sold off as more questions are asked about their terminal profitability, the fact Microsoft's bottom line margins are outperforming even top-line growth is reassuring the market and has ensured material recent outperformance versus higher growth but loss-making peers."
The Antipodes' pragmatic value approach seeks quality and growth in less obvious parts of the market, Mr Mitchell said in his role as founder.
He concluded: "This means we're happy to invest in a company like Siemens, perceived to be cyclical, but with businesses well positioned for secular growth opportunities in social infrastructure, alongside something far more 'obvious', but nonetheless potentially overlooked in terms of its durability in Microsoft."
nestegg recently asked the question: "Can tech stocks continue to grow?"
Forward this article to a friend. Follow us on Linkedin. Join us on Facebook. Find us on Twitter for the latest updates
About the author