Invest
Festive shopping expected to be bigger and earlier than ever
Australians are set to spend $60 billion at retailers across the country.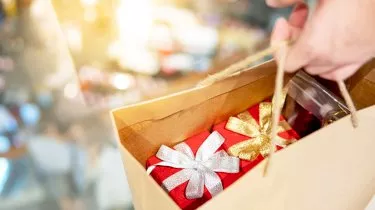 Festive shopping expected to be bigger and earlier than ever
The pre-Christmas shopping season is kicking off earlier than ever before as shoppers prepare to buy more after long periods of lockdowns and lower spending.
The National Retail Association (NRA) has estimated that $60 billion will be spent this festive season, 8 per cent more than the $55.4 billion spent last year.
While online shopping will continue to boom with a forecast 51 per cent increase to $8.2 billion, a Citi survey has found that 40 per cent of Australians will return to in-store shopping this year.
"It's great to see such strong consumer sentiment and appetite to get back into stores," said Citi Australia head of cards and loans Choong Yu Lum.
"It has been a tough few years for Australian retailers, but consumers are clearly signalling they are keen to get back to our shopping centres and make this Christmas extra special."
According to Citi, one in four shoppers are planning to spend more on themselves and others this year, with 45 per cent planning to spend $300 on gifts and 32 per cent aiming for $100-$200.
Forty per cent said they are more likely to shop earlier than usual this year and 72 per cent expect to spend big during the November sales, including Black Friday and Cyber Monday.
Shipping and postal delays were also a cause for concern for 40 per cent of shoppers.
NRA CEO Dominique Lamb has encouraged Australians to support their local retailers in the lead up to Christmas.
"A silver lining to lockdowns is that when restrictions are lifted, it does result in strong consumer spending from pent up demand," she said.
"As horrible as 2021 has been for retailers who have been in prolonged lockdown, at least they'll be open in time to cash in on Christmas."
The NRA expects NSW will lead the states in pre-Christmas spending with $19 billion, followed by $15.5 billion in Victoria and $12.4 billion in Queensland.
The Australian Retailer Association and Roy Morgan previously forecast $58.8 billion in pre-Christmas retail sales.
"Even prior to the pandemic, there was a growing trend of shoppers knocking off Christmas purchases earlier than traditionally was the case," said Ms Lamb.
"Our number one message to Australians this Christmas is to get in early to ensure you get your preferred items under the festive tree in 2021."
Forward this article to a friend. Follow us on Linkedin. Join us on Facebook. Find us on Twitter for the latest updates