Try another search or check out these top posts
Invest
Aussies can 'NAB Now Pay Later' with the last major bank to embrace BNPL
NAB has become the latest bank to enter the BNPL market. 
Aussies can 'NAB Now Pay Later' with the last major bank to embrace BNPL
NAB has announced the launch of its own buy now, pay later (BNPL) product to take on Afterpay, Zip and offerings from the remaining big four banks.
NAB Now, Pay Later will enable the bank's customers access to up to $1,000 to use anywhere Visa is accepted with repayments split over four fortnights.
The bank has distinguished the offering from its competitors by not charging any late fees, account fees or interest on purchases.
"Hundreds of thousands of NAB customers are using instalment payment services so we've created NAB Now Pay Later to make this option simple and digital for them," said NAB group executive personal banking Rachel Slade.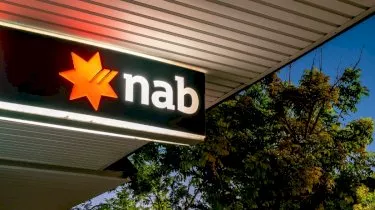 "It's also safer than the alternatives as these are already our customers. We know their banking and credit history and we're assessing them based on our existing banking relationship."
The Commonwealth Bank (CBA) launched its BNPL offering StepPay in August last year with the same $1,000 credit limit but with a $10 fee for late payments. 
Meanwhile, ANZ partnered with Visa to provide BNPL to its credit card customers and Westpac has its own partnership with Afterpay.
NAB also launched Australia's first no-interest credit card in 2020 to target BNPL users, with similar products since launched by CBA and Westpac.
When NAB Now, Pay Later officially launches in July, it will be integrated into NAB's app and will be visible alongside other products such as transaction accounts.
"Customers will be able to activate NAB Now, Pay Later via their mobile where a credit check will be completed. This will ensure customers can have the confidence to appropriately manage their repayments, both today and in the future," said Ms Slade.
A survey conducted by Visa previously found that 90 per cent of people would be highly likely to use instalment services offered by their bank.
"In the time it takes for a customer to go from the fitting room to the register, we've assessed their application, undertaken a credit check and opened an account with a virtual card so they're ready to purchase," Ms Slade said.
"We're able to do this quickly because of the combination of technology and knowing our customers."
NAB also highlighted the security of its BNPL product which includes a virtual card featuring biometric fraud detection and a revolving security number to protect against fraud and theft.
Forward this article to a friend. Follow us on Linkedin. Join us on Facebook. Find us on X for the latest updates