Try another search or check out these top posts
Invest
2 decades in, ETFs have been dominated by millennial investors
When COVID-19 came along, Millennials doubled down on exchange-traded funds.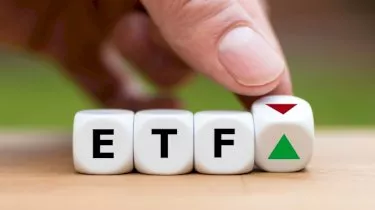 2 decades in, ETFs have been dominated by millennial investors
An uncertain economic climate has seen Millennials flock to exchange-traded funds (ETFs) in greater numbers than ever before.
According to a new report by State Street Global Advisors, the strong performance of ETFs over the last 12 months has seen the asset class become the dominant investment vehicle for younger Australians.

"The COVID-19 pandemic has brought extreme challenges to markets across the globe, impacting liquidity across nearly all investment vehicles and asset classes," said State Street's head of SPDR ETF for the Asia-Pacific region, Meaghan Victor.
While ETFs were already popular with Millennials before the pandemic, State Street's research suggested that this trend has significantly accelerated over the last 18 months.
"Despite these challenges, ETFs have performed well, providing market participants with liquidity and price discovery when they need it most. Investors are particularly drawn to ETFs as a way to take advantage of market downturns," Ms Victor explained.
Over the last six months, the report found that 47 per cent of all new ETF investors were Millennials. For comparison, Gen X andBaby Boomers made up 24 per cent and 25 per cent, respectively.

State Street said that this rise of millennial investment in the ETF space represented a significant inversion of earlier demographic trends around the asset class.
When it debuted just two decades ago, just 24 per cent of new ETF investors were Millennial. This is the up-and-coming generation behind both Gen X and Baby Boomers, who made up 45 per cent and 24 per cent of new ETF investors, respectively.
"Better financial education and improvements in technology have helped make ETFs more accessible to younger Australians. Millennials are the ETF generation of the 2020s," said Ms Victor.
The report also noted that one in four new ETF investors are women, a significant improvement on the one in 10 recorded by State Street in 2001.

"Young women are the fastest-growing cohort of ETF investors in Australia, showing that the gender investment gap may be closing," Ms Victor commented.

While State Street's research found that most investors had increased their ETF allocation during the pandemic, it also noted that more and more investors are starting their wealth-creation journey with lower and lower balances.
State Street said that those new to ETFs are investing about half as much in their first year as Australians who invested in ETFs in 2001 did.
That being said, they added that Millennials were more likely to have implemented a net increase in their allocation to ETFs as a result of the coronavirus pandemic. 
"Over the last two decades, ETFs have proven to be one of the most disruptive forces to the way Australians can build wealth," Ms Victor said.
Forward this article to a friend. Follow us on Linkedin. Join us on Facebook. Find us on Twitter for the latest updates
About the author