Try another search or check out these top posts
Invest
Amateur investors take on Wall Street: Here's why Aussies are encouraged to stand back
Invest
Amateur investors take on Wall Street: Here's why Aussies are encouraged to stand back
Shares in a US brick-and-mortar video game company have grown by over 700 per cent in the past two weeks, as amateur investors play tug of war on Wall Street, prompting Aussie experts to urge for "utmost caution" among those looking to join social media-led stock frenzies.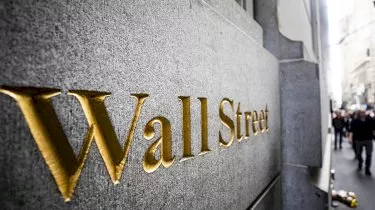 Amateur investors take on Wall Street: Here's why Aussies are encouraged to stand back
Shares in a US brick-and-mortar video game company have grown by over 700 per cent in the past two weeks, as amateur investors play tug of war on Wall Street, prompting Aussie experts to urge for "utmost caution" among those looking to join social media-led stock frenzies.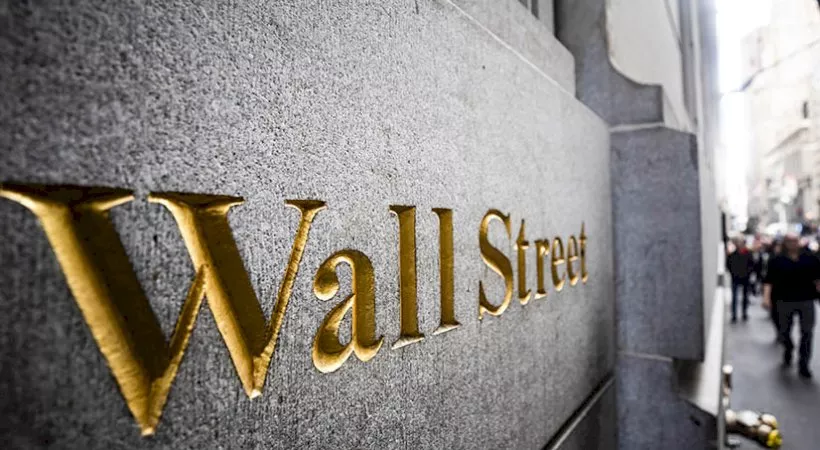 The warning from Australian experts comes as a group of at-home retail investors prompt a number of stocks via a chat group on social media platform Reddit, with the aim of squeezing short sellers that have been betting against them. 
Among these stocks are those belonging to GameStop (GME), a struggling gaming company, the equivalent of Australia's EB Games. 
Over the past two weeks, GameStop has seen its stocks soar by over 700 per cent, after upstart traders declared war on hedge fund investors in what's now being referred to as a generational battle. 
But GameStop is not alone, with amateur investors now turning their attention to AMC, Pearson, Blackberry, Nokia and Cineworld, among others.
So, how did it all start? 
Since the start of this year, an enthusiastic bunch of amateur investors that met and swapped tips on Reddit's chat thread r/WallStreetBets have propped up the value of GME's shares by selling the stock hard, borrowing stock and short-selling it.
The Reddit community, which has 2.8 million members, is full of users urging each other to keep pushing the stocks higher.
In financial markets, this practice is called short-selling and refers to a trading strategy undertaken by traders who expect the share price of a stock to fall in the near future. 
Commenting on these seemingly scripted yet real-life events, RMIT's senior lecturer of finance, Dr Angel Zhong explained the process to nestegg. 
"For instance, a trader forecasts a large drop in the share price of GameStop. This trader then borrows GameStop shares and sells the borrowed shares in the market. Given that the shares are borrowed, this trader has to buy them back later at an anticipated lower price to gain a profit – sell high and buy low," said Dr Zhong. 
In GameStop's scenario, hedge funds borrowed the stocks to sell in anticipation of buying them back at lower prices. However, retail traders have increased the share price dramatically. 
By repeating this practice, Dr Zhong explained, the "Robinhood traders" have created a supercharged trading environment, with the big Wall Street investors rushing to limit their losses, and in turn pushing up the price even further.
"Retail investors have gathered an army on Reddit via r/WallStreetBets to buy GameSpot stocks since 22 January 2021," Dr Zhong said. 
"The heavy buying pressure creates a short squeeze, as short sellers need to cover their positions but at a more expensive price."
A tweet from Tesla CEO Elon Musk has further fuelled this trading frenzy, with a post on Reddit suggesting the amateurs aim to "bankrupt institutional investors for dummies". 
Should other investors follow similar strategies?
But despite its appeal to young tech-savvy investors, Tribecca's portfolio manager, Jun Bei Lui, warned Aussies against trying to take on the short-sellers.
"Essentially, retail investors are buying low-quality stocks at a higher price," Ms Lui said.
"You've got to be quick to get out. So, to me, it's almost market manipulation. While the short-seller has to buy it back but in a few days, 'who else is going to buy it at an inflated price' is the next question. So, because it's not real demand, the share price can fall very quickly," Ms Lui explained. 
Similarly, Nigel Green, chief executive and founder of deVere Group, urged investors to exercise the utmost caution before joining social media-led stock frenzies of this nature. 
"The valuations can be expected to be extremely wild – in both directions – and there's a legitimate risk that investors could get burned."
 
"This is being pitched as a battle play of Wall Street or The Square Mile versus The Little Guy. However, this is not typically the way reasoned, savvy investors should strategise to create and build their portfolios in order to reach their financial goals," Mr Green said.
"This is a dangerous game to play for retail investors."
Australia's financial watchdog ASIC has previously stated its concerns with social trading, warning retail investors about copying trades offered through social media and low-cost trading platforms. 
"The saga is related to the rapid rise of retail trading as a result of the COVID-19 lockdown. Since March 2020, sharemarkets around the world have witnessed a large influx of retail traders," Dr Zhong explained. 
"It also reflects the power of social trading, which refers to unmoderated investment advice provided via social platforms such as the Reddit army in this case, investment channels on YouTube, share trading groups on Facebook, and influencers offering financial advice via TikTok."
What are the implications for GameStop?
And, despite the current and rapid rise in GameStop's share price, the long-term implications for the stock are minimal, Ms Lui said.
"It doesn't have lasting effects. It generally only lasts a few days because it doesn't change the reality of the company. The business is still going to face challenges," Ms Lui told nestegg.
"It might have previously slightly undervalued, but when the financial results come out, it is still likely to be a terrible result, so usually the short-coverings do not last long."
Are Australian stocks likely to be targeted?
While certain sectors of the Australian market could be targeted, Ms Lui explained that the Australian market is not as sophisticated as overseas markets, meaning Australian hedge funds are less likely to draw the attention of these retail investors.
"It happens every now and then at result time. For example, when JB Hi-Fi has a good result, the share price will go up 10 per cent on the day because short-coverings are betting on the bad result. But the next day it usually reverts," Ms Lui said.
"An Australian is not a big market for a lot of those things, so it doesn't happen very often," she concluded.
Forward this article to a friend. Follow us on Linkedin. Join us on Facebook. Find us on Twitter for the latest updates
About the author