Try another search or check out these top posts
Invest
Retail investors flocked to EV and ETF opportunities in 2021
EV companies proved a favourite among retail investors in 2021.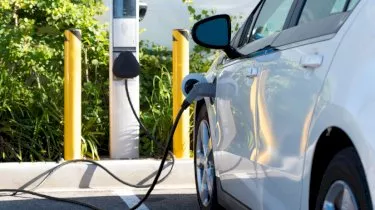 Retail investors flocked to EV and ETF opportunities in 2021
Superhero's annual Year in Trades review has revealed the stocks that most heavily changed hands in 2021, with EVs and global ETFs proving particularly popular among Australian retail investors.

The report revealed that Australian buy now, pay later start-up Zip distinguished itself as the most traded Australian stock, with Flight Centre rating highly as a runner up. Other stocks in the top five included Fortescue, Qantas, and Afterpay.

Novonix proved the most popular tech stock among Superhero investors, while the Commonwealth Bank Of Australia beat out the other big four banks to come away as the winner for the financial sector.
Other listed standouts that made it into the top 10 for trading activity included Kogan, Pilbara Minerals and Vulcan Energy.
Superhero chief executive John Winters said that the challenges of 2021 failed to deter retail investor activity on the trading app.

"We saw increased trades not only month-on-month but also week-on-week as Aussies flocked to the market to grow their wealth," he said
If anything, the limitations of lockdowns and other COVID-19 restrictions may have given retail investors the opportunity to pay more attention to where their money is going.

In addition to this uptick in trading activity, Mr Winters said that there was a clear trend across both the Australian and US-listed stocks that Superhero investors are trading.
"From Qantas and Kogan in Australia to Apple and Tesla in the US –  our customers invest in what they are invested in personally," he said.
This through line was particularly among US-listed stocks with an angle on the growing demand for electric vehicles, such as Tesla, Rivian and Lucid Motors.

Acknowledging the presence of three major EV companies among the top five most traded US stocks on the app, Mr Winters suggested that investors are confident about the value they see in the category.

"Tesla has led the charge for years but seeing Lucid Motors and Rivian also make the list showcases how Superhero customers back electric vehicles as the future," he said, calling out Rivian as a favourite among investors despite its relatively recent mid-November listing.

Mr Winters added that EV-related exchange-traded funds also proved particularly popular, with the Global X Funds Autonomous & Electric Vehicles ETF emerging as Superhero's most traded US ETF of 2021.

While Superhero's data indicated that Australian retail investors tended to look at local companies first, it usually wasn't long until they developed an interest in more global-oriented opportunities.
Mr Winters said that ETFs provided Australian investors with the opportunity to gain exposure to a range of different companies and industries while dipping their toes into global markets. He noted that the BetaShares NASDAQ 100 ETF and the BetaShares Asia Technology Tigers ETF were the most traded ETFs in 2021 overall.
"Both of these ETFs give investors the opportunity to gain exposure to some of the biggest companies in the world in a single transaction," he said.
Forward this article to a friend. Follow us on Linkedin. Join us on Facebook. Find us on Twitter for the latest updates
About the author