Try another search or check out these top posts
Invest
How free popcorn saw the latest meme stock grow 95%
Shares in movie chain AMC have doubled on Wednesday night in a similar rally to GameStop as the company announced new benefits for shareholders.
How free popcorn saw the latest meme stock grow 95%
Shares in movie chain AMC have doubled on Wednesday night in a similar rally to GameStop as the company announced new benefits for shareholders.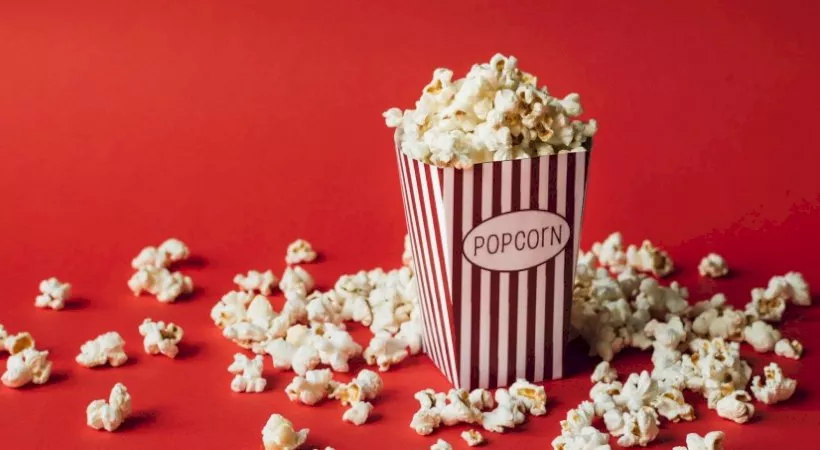 The movie theatre operator closed Wednesday night up 95.2 per cent at US$62.55, a fresh record, despite an uphill battle to get people back to the cinemas post-COVID-19.
The massive spike in the share price overnight saw AMC shares jump 2,850 per cent since falling to US$2 at the end of last year.
Despite a wave of retail investor interest, which nearly doubled the price of the share Wednesday night, the price subsequently fell by nearly 20 per cent on the next day of trading.
As of Thursday night, shares were trading at US$51.34.
In an apparent nod to Reddit's popular WallStreetBets, AMC CEO Adam Aron announced an initiative that offered even the smallest shareholder a free large popcorn if they signed up to a regular newsletter.
The movie theatre chain said it launched a portal on its website for individual investors, where shareholders can self-identify and sign up for the chain's loyalty program, containing special offers and updates.
While hospitality and tourism have taken the brunt of pandemic-fuelled lockdowns, the company spoke of a brighter future ahead and plans to direct the proceeds from a recent stock sale towards making acquisitions and remodelling of its movie theatres. 
CEO Adam Aron has praised these investors for their support. The company delayed its annual shareholders meeting by more than a month to give these investors an opportunity to attend the event and "make their important voices heard".
In another nod to WallStreetBets, Mr Aron said that he and AMC would each make a $50,000 donation to the Dian Fossey Gorilla Fund, which was inundated with donations following the GameStop saga. 
The rise comes just a day after an unknown fund manager called Mudrick Capital helped AMC take advantage of its stock rally, agreeing to buy 8.5 million shares in the company for US$230 million ($297 million).
Commenting on the capital raise, Mr Aron said, "Given our scale, experience and commitment to innovation and excellence, AMC is being presented with highly attractive theatre acquisition opportunities. 
"We are in discussions, for example, with multiple landlords of superb theatres formerly operated by Arclight Cinemas and Pacific Theatres. With this agreement with Mudrick Capital, we have raised funds that will allow us to be aggressive in going after the most valuable theatre assets, as well as to make other strategic investments in our business and to pursue deleveraging opportunities."
Mr Aron added, given that AMC is raising hundreds of millions of dollars, this is an extremely positive result for our shareholders.
"This transaction underscores the real value of having some authorised share capital available for us to opportunistically capitalise on shareholder value creation possibilities as and when they arise," he said. 
Forward this article to a friend. Follow us on Linkedin. Join us on Facebook. Find us on Twitter for the latest updates
About the author