Try another search or check out these top posts
Invest
How does buying shares work
Adding shares to an investment portfolio can help diversify and lower the impact of inflation—but how does it work? Here's a quick guide on how buying shares can contribute to your portfolio.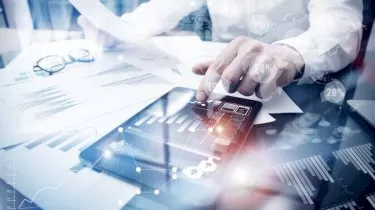 How does buying shares work
Adding shares to an investment portfolio can help diversify and lower the impact of inflation—but how does it work? Here's a quick guide on how buying shares can contribute to your portfolio.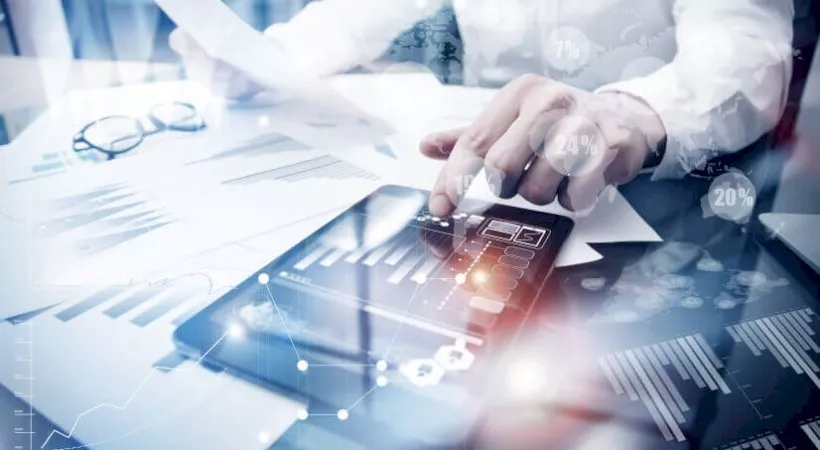 Experienced investors know that the movement of inflation can impact investment returns, especially since the phenomenon erodes the value of money. To help control the weakening of future returns, one of the go-to strategies is to add shares to their portfolios.
Shares are part-ownership in a company's stock, but aside from this, there are other advantages that shareholders can receive—such as protection from inflation, income and potential future gain.
Some shares, like blue chips, also give regular dividend payouts from their profits. This gives investors a regular income stream that can be redeemed or reinvested.
Another advantage is that, with the right selection, investors can depend on the increase in its value over time. However, this kind of gain may only be realised when an investor sells their shares.
Do shares only come in one form?
Shares may be purchased directly as units or indirectly held as part of a parcel of shares through a managed fund. Here's how the two forms differ:
Direct ownership: Share units
Investors can directly own company stocks by purchasing share units. These shares usually come with perks such as dividend payments and voting rights, but the type of share issued would still determine what shareholders actually receive.
The shareholder can also sell their shares at any time.
Indirect ownership: Managed funds
Investors who do not wish to directly own shares may opt for managed funds. Since professional managers take charge of selecting, trading and following a strategy based on the fund's objectives, investors can simply relax and reap the rewards of their investment.
Another good thing about managed funds is that some have underlying assets that are only accessible to investors with large capital.
However, investors do not have any authority on when to buy or sell any of the fund's underlying assets.
Index fund
Index funds simply follow the performance of a selected index or benchmark that, to some extent, constructs a diversified portfolio. This means fund managers do minimal work, so it charges fewer fees.
Index funds are indirect ownership of shares because investors are only purchasing units of a collection of shares owned by the fund manager.
Exchange traded funds (ETFs)
ETFs work like index funds in the sense that investors are simply purchasing units in a packaged product the fund manager owns. They can also offer instant diversification for a shares portfolio.
What makes them different is that ETF fund managers do more than follow indexes. They may select shares and employ passive or active strategies to meet their target outcomes. For instance, a fund may limit their selection of shares to companies that use clean energy or pay dividends.
ETFs are low cost investments, but transactions have accompanying fees, which means it is more suited to investors who do not trade actively.
How to decide what shares to buy
Selecting good shares to buy can be difficult, especially since there are thousands of listed companies to choose from.
Investors should first come up with an investment objective to know what to work towards. This should help eliminate a few hundred contenders from the available listed companies. Once they have a clear objective for their investment, they can take the time to read prospectuses to determine if the selected company's objectives are aligned with theirs.
When reading a prospectus, consider the following things:
The company's current condition
Plans for the future and actions to be taken
Executives
Perceived risks
The company's current condition
The company should provide information about its current operations, expenses, debt (if any), profits and other activities it is involved in. This should give investors an idea if the business is still profitable or if it's close to bankruptcy.
Plans for the future and actions to be taken
The business should reveal what it plans for the invested money and what actions they will take to achieve their objectives. The company should also indicate how it intends to make money in the short, medium and long-term whether issues arise or not.
Executives
Investors should know who are running the company they invested in to determine if they have the capability to follow through with the company's objectives. They may run a check on the directors and managers to find out if any has been convicted of fraud, have filed for bankruptcy or been involved in scams.
Perceived risks
Companies are required to provide the necessary information to help investors make informed decisions. This includes being transparent about risks that the company can potential face in the short, medium and long-term.
If simply reading the prospectus is not enough, investors may consider seeking the advice of a financial adviser or broker. These professionals can help them create a shares portfolio that is more suited to their objectives and personal circumstance.
Where to find and buy shares
Shares may be purchased and traded in the share market—Australia actually has five active markets in operation.
These are:
Australian Securities Exchange
National Stock Exchange of Australia
SIM Venture Securities Exchange
Asia Pacific Stock Exchange
Chi-X
Australian Securities Exchange (ASX)
ASX is the major securities exchange in Australia. It supervises the companies that are listed with them and offers trading, clearing and settlement services for a variety of asset classes, including shares, index funds, ETFs and other equities and debt securities.
ASX also offers various educational tools to help investors better understand the share market.
National Stock Exchange of Australia (NSXA)
The NSXA focuses on listing small to medium-sized companies that operate both locally and overseas. It also owns and operates the next market on this list.
SIM Venture Securities Exchange (SIM VSE)
SIM VSE, operated by the NSXA, is an exchange that focuses on the field of biosciences, renewable sector and clean technology companies.
Asia Pacific Stock Exchange (APX)
This exchange concentrates on listing growth-oriented businesses in the Asia-Pacific region.
Chi-X
Chi-X is an exchange that do not offer listing or regulatory services. It merely provides a platform for trading equities that are already listed in the ASX.
How to buy shares
Buying shares in the ASX or any of the other exchanges is fairly simple.
The first thing an investor needs is a broker: they can choose between a full service or discount broker. Full service brokers cost more because they help the investor select shares for their portfolio and execute trades, whereas discount brokers simply execute orders.
Note that discount brokers are online platforms offered by financial institutions which charge a minimal fee for every transaction.
Once the investor has a broker or trading account and funds for a transaction, they can simply select the company they wish to invest in, execute the order and wait for broker to settle the trade. Buying shares online can be done by simply entering the ticker code and having the broker execute the trade.
When they decide to sell their units, they can just inform the broker or instruct a 'sell' order then wait for the broker to successfully settle the trade. If the sale is successful, they will find the proceeds in their account once the transaction is cleared, which may take up to three business days.
Learn more different types of shares present in the stock market.
This information has been sourced from ASX.
Forward this article to a friend. Follow us on Linkedin. Join us on Facebook. Find us on Twitter for the latest updates
About the author