Try another search or check out these top posts
The recent drop in the Chinese stock market is unlikely to impact SMSFs significantly, given that Australian equities are more heavily influenced by China's growth than by its share market, according to financial services powerhouse AMP.
AMP Capital's head of dynamic asset allocation, Nader Naeimi, said the influence of the Chinese share market on Australia is "quite marginal".
"In fact, the Chinese share market doesn't even have much of an impact or influence on Chinese growth – it's only recently that a lot of retail investors have engaged in trading on the Chinese share market," he explained.
"What happens in the share market could impact Chinese sentiment, especially consumer and retail sentiment so that could have an influence on growth, but again, Chinese investors' allocation to shares is still quite low, at around 10 per cent."
What happens in terms of Chinese growth is a lot more relevant to Australia, he said.
The correlation between the Australian share market and the European share market overall is greater than the link between the stock market in China and Australian equities.
Despite this, he said, the Greek crisis is unlikely to pose a significant threat to the performance of Australian shares.
"Greece has become less relevant and the reason for that is it has been financed a lot better than it was two or three years ago," he said.
"Previously if you had a crisis in Greece it could have become systemic because the private sector or banks had a lot of more exposure to Greece and also the contagion risk was higher."
As a result of the European Central Bank's actions, the fact that Europe is in much better shape overall, and the private sector's exposure to banks is considerably reduced, has meant Greece has become less relevant, both to Australia and the rest of the world, he said.
"This week is a good example: we had Greek bond yields going through the roof whereas in other European nations, bond yields only rose modestly," he said.
"Even if you do get a Greek exit we might see a short term panic, a knee jerk reaction, but the impact is unlikely to be long lasting on the rest of the world and Australia," Mr Naeimi said.
Forward this article to a friend. Follow us on Linkedin. Join us on Facebook. Find us on Twitter for the latest updates
Join the nestegg community
We Translate Complicated Financial Jargon Into Easy-To-Understand Information For Australians
Your email address will be shared with nestegg and subject to our Privacy Policy
Join The Nest Egg community
We Translate Complicated Financial Jargon Into Easy-To-Understand Information For Australians
Your email address will be shared with nestegg and subject to our Privacy Policy
LATEST POLL
Are you seeking alternatives to equity and property in the next 12 months?
Total votes
: 473
The voting for this poll has ended
Listen to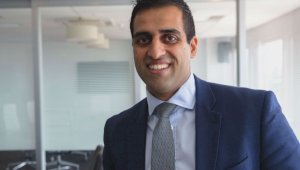 What the heck is with robots and tech - ETFs explained
More podcasts

Find super's sweet spot