Try another search or check out these top posts
Invest
ETFs are more popular than ever
Exchange-traded funds are moving from novel to normal for Australian investors.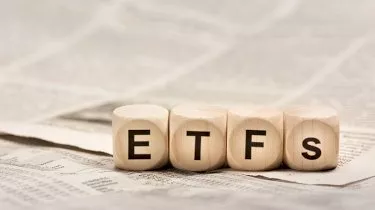 ETFs are more popular than ever
New research has suggested that exchange-traded funds (ETFs) are at an all-time high for popularity within Australia's investment community.
According to Investment Trends and Betashares, the number of advisers using ETFs has doubled over the last decade.

While 59 per cent of Australian financial advisers are already using ETFs in client portfolios, research suggests that this number could rise to as high as 75 per cent by the end of 2021.

"With the wide selection of ETFs now available on the ASX, it's easier than ever for ETFs to access a range of asset classes, sectors, regions and themes in a convenient, cost-effective way," said BetaShares CEO Alex Vynokur.

Vynokur noted that "cost-effective diversification is still the number one reason advisers use ETFs".

"However, the findings support our observation that investors and advisers are becoming increasingly sophisticated in their use of ETFs to achieve more targeted portfolio construction goals."
Betashares said the proportion of financial advisers who specialise in responsible investing has more than doubled over the last five years, rising from 19 per cent in 2015 to 40 per cent in 2020.
The report also noted that planners who recommend ETF investments are doing so in greater volumes.

Where the average ETF allocation was just 7 per cent of a client's portfolio in 2013, it now accounts for 20 per cent in 2021.

Stockpot's annual ETF report found that the ETF market in Australia has grown almost 500 per cent over the last five years, and that the last 12 months have seen the sector grow 79 per cent year-on-year.

"The growth was driven by large inflows, unlisted funds converting into the ETF structure, and strong returns following the COVID-19 market correction. Investors saw the relative stability of low-cost ETFs throughout the market volatility of the past 12 months."

"While many unlisted managed funds saw outflows, ETFs continued to demonstrate strong resilience in providing liquidity. Because of this and other factors, ETFs are becoming the preferred investment vehicle for many investors," Stockpot said.
Forward this article to a friend. Follow us on Linkedin. Join us on Facebook. Find us on Twitter for the latest updates
About the author