Try another search or check out these top posts
Invest
3 bubbles that investors will want to be wary of going into spring
Talk is cheap, but losing your money to a bubble can be costly.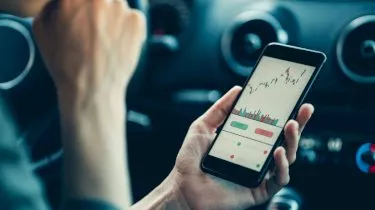 3 bubbles that investors will want to be wary of going into spring
Despite the ongoing disruptions of the Delta variant, the stock market has remained frothy in 2021.
Speaking to nestegg, RMIT's Angel Zhong highlighted three major bubbles that those looking to invest should keep an eye on.

Tech stocks
Ms Zhong said that both in Australia and overseas, tech stock prices have skyrocketed in recent months despite a comparable rise in a fundamental value.
"When market prices are significantly beyond fundamental value, this creates a bubble," she said.
Ms Zhong noted that tech stocks have seen a large influx of new and inexperienced investors, another characteristic typically associated with market bubbles.
She recommended that investors keep in mind "that [this includes] stocks such as the BNPL (buy now, pay later) stocks in Australia, of which many have not generated profits while trading at prices well above valuation".
Meme stocks
While the discussion around meme stocks isn't quite as fervent as it was earlier in the year, Ms Zhong noted that the value of shares in the companies boosted by the rampant hype of retail traders remained high.

"Now in September 2021, GameStop and AMC share prices remain high, which represents a significant distortion from their fundamentals," she said.
A report released by the Openmarkets Group earlier this year found that by the time a stock becomes memefied, it's already too late for investors to capitalise on its popularity.
Thematic ETFs
Ms Zhong said that, like 2020, 2021 has seen ETF investment on the ASX undergo incredible growth. She noted that there are now more than 230 ETFs listed on the ASX, representing more than 1 million investors.
Of these, Ms Zhong said that thematic ETFs are particularly popular.

"These are the ETFs that cater to the latest trends in the markets, such as Asian technology, green investing and artificial intelligence recently," she said.

Highlighting the influx of money, she said that investors should be wary of potential bubbles in this sector.
"What is trending today may lose popularity soon as other sectors emerge," she warned.
Forward this article to a friend. Follow us on Linkedin. Join us on Facebook. Find us on Twitter for the latest updates
About the author