Try another search or check out these top posts
Invest
Future Fund approaches $200bn value
Australia's sovereign wealth fund returned 1.2 per cent in the last quarter.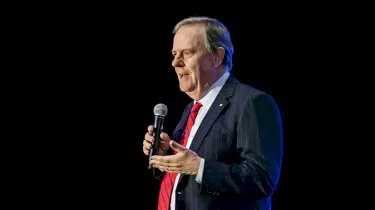 Future Fund approaches $200bn value
The Future Fund is closing in on $200 billion in assets after a rise of 1.2 per cent during the September quarter.
The value of the fund stood at $199.15 billion as of 30 September, with a 10-year return of 10.5 per cent p.a. compared with a target of 6.1 per cent.

Future Fund chairman Peter Costello said that returns had added more than $138 billion to the $60.5 billion contributed by the government when the fund was established in 2006.
However, the 1.2 per cent return from the September quarter remained significantly lower than the 9.7 per cent return in the June quarter.
"The global economic recovery has continued although the dividend from re-opening is beginning to fade," said Mr Costello.
"While supply chain disruptions are a headwind, global economic activity is supported by strong consumer demand and the continuation of supportive fiscal and monetary policy settings."
Mr Costello noted that Australia was lagging behind other advanced economies in the recovery from the COVID-19 pandemic and lockdowns during the quarter had likely impacted economic growth.
"Globally uncertainties around inflation, the adjustment of fiscal and monetary policy, and geopolitical tensions remain, and despite some weakening in markets during September, asset prices remain elevated," he said.
"Given this environment the Board has taken a prudent approach to positioning the portfolio with risk levels at a neutral setting around the middle of the range we would normally expect."
As much as 15.0 per cent of the Future Fund was allocated to cash in the September quarter, up from 13.2 per cent in the June quarter.
The Future Fund has returned 22.3 per cent in the past year, with an average return of 10.2 per cent p.a. over three years and 9.8 per cent p.a. over five years.
"Listed equity markets fell during September, while our exposure to infrastructure increased with the financial close of our investments in Telstra's network of mobile tower sites and Tilt Renewables' Australian portfolio via the Powering Australian Renewables partnership," said Future Fund CEO Dr Raphael Arndt.
Dr Arndt said that the Future Fund would continue working to position its investing for the long-term.
"COVID-19 has accelerated and catalysed changes in the investment environment including in the way households, businesses and markets operate and how countries and economies interact. We are working hard to incorporate our assessment of these paradigm shifts into our decision-making over the long-term," he said.
Forward this article to a friend. Follow us on Linkedin. Join us on Facebook. Find us on Twitter for the latest updates