Try another search or check out these top posts
Invest
Budget 2021: What do we know so far
In the lead-up to the federal budget, Treasurer Josh Frydenberg has announced a number of key policies as the country rebounds from its first recession in nearly three decades.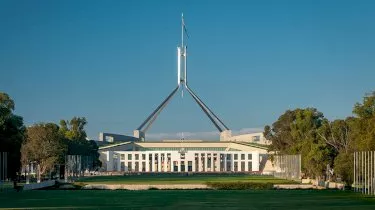 Budget 2021: What do we know so far
In the lead-up to the federal budget, Treasurer Josh Frydenberg has announced a number of key policies as the country rebounds from its first recession in nearly three decades.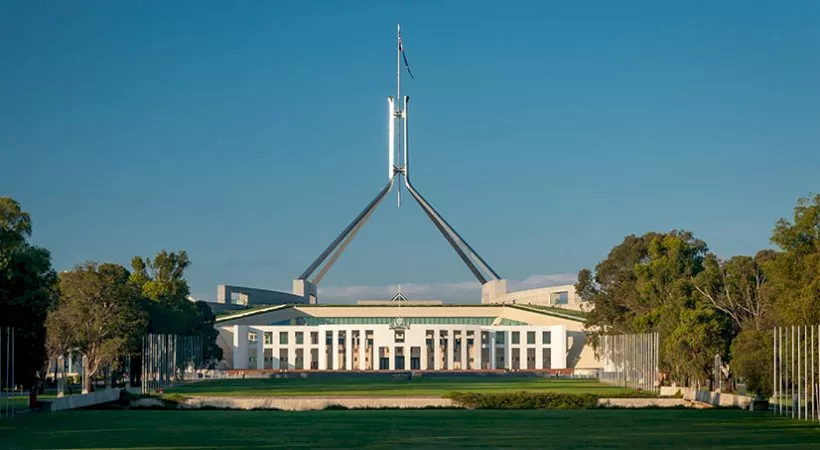 Ahead of the budget, superannuation, childcare, aged care and a number of policies targeting employment have all been announced.
The Treasurer said the budget on 11 May would prioritise the goal to get people into jobs over fiscal repair, with around 1.35 million Australians still relying on government services, including JobSeeker.
"In this budget, we will have an emphasis on skills, on meeting the workforce shortages, age care is going to be a major feature as well," Mr Frydenberg said.
"We are going to focus on the essential services that we can guarantee as well as maintain the wonderful momentum in the jobs market."
Splashing the cash
Despite rising debt levels, the government will continue to spend, with Mr Frydenberg announcing it will not be a low-debt austerity budget.
During Mr Frydenberg's pre-budget remarks at the Australian Chamber of Commerce, he announced the government's changing tactics, but failed to disclose a clear course of action.
"Looking further ahead, our challenge once we recover from this crisis is to again rebuild our fiscal buffers," Mr Frydenberg said.
"We have done it before, and we will do it again."
Jobs, jobs, jobs
The Treasurer has used every pre-budget press opportunity to discuss the importance of jobs and wage growth.
The government has lowered its unemployment target, now believing unemployment needs to start with a 4 in order to spur wage growth and inflate Australia's debt away.
Tuesday's federal budget, which will focus on job creation, will also add another $10 billion to the government's $100 billion, 10-year infrastructure program.
This, Mr Frydenberg said, is expected to create over 19,000 jobs.
However, Mr Frydenberg stopped short of completely splashing the cash, instead putting the onus on the business sector to carry the recovery.
"Large-scale government support is no substitute for sustainable jobs in profitable firms" and that the government would instead focus on growing the economy in order to service its debt obligations.
Childcare
The Treasurer has announced a $1.7 billion investment into childcare services in a move set to benefit over 400,000 Aussie families.
According to a joint statement by the Minister for Women Marise Payne, the Minister for Youth and Education Alan Tudge and the Minister for Superannuation Jane Hume, the government will target low- and middle-income families, trying to get them to work an additional day.
"The investment will add up to 300,000 hours of work per week, which would allow the equivalent of around 40,000 individuals to work an extra day per week and boost the level of GDP by up to $1.5 billion per year," the statement said.
As part of the 2021-2022 budget, the current $10,560 cap on the childcare subsidy will be removed.
Second, families with two or more children aged 5 and under will receive a 30 per cent increase in the subsidy for their second and subsequent children up to a maximum of 95 per cent of fees paid.
Mr Frydenberg said the investment builds on the $10.3 billion the government is already investing in childcare this year.
"These changes strengthen our economy and at the same time provide greater choice to parents who want to work an extra day or two a week."
"This is a targeted and proportionate investment that simultaneously makes childcare more affordable, increases workforce participation, and boosts the Australian economy by up to $1.5 billion per year."
Treasury said the changes will come into effect from 1 July 2022.
Aged care
Treasurer Josh Frydenberg has promised a much-needed $10 billion-plus aged care package spread over four years in his third budget on Tuesday.
While larger than previously expected, it is predicted to be roughly a quarter the size of the $10 billion a year needed according to the aged care royal commission findings.
Treasurer announces home loan assistance packages for single parents
In one of its latest leaks, the government announced a housing scheme over the weekend, to enable single parents to buy a home with only a 2 per cent deposit.
The program, to be known as the Family Home Guarantee, will see single parents needing to save approximately $8,000.
The remaining 18 per cent will now be backed by the Australian government.
The new Family Home Guarantee for single parents will support up to 10,000 parents with dependents over four years from 1 July 2021.
The scheme is similar to the first home buyers with parents subjected to price caps.
Digital economy strategy set for $1.2bn boost
The latest round of funding will see the government spend $1.2 billion on growing Australia into a "modern and leading digital economy" by 2030.
Despite experts claiming Australia is behind its peers, the government said Australia's place in the world will be defined by how it adapts to digital technology, with Treasurer Josh Frydenberg opining a vibrant digital economy is key to Australia's economic future.
"Our digital economy strategy will allow Australian businesses to capitalise on the opportunities that digital technologies are creating," the Treasurer said.
"Greater digital adoption will improve our competitiveness and lift our productivity – driving job creation and higher wages."
Women's health initiatives
To coincide with Mother's Day, the government pre-announced a number of new health measures targeted at women's health.
Key initiatives include $100.4 million for improvements to cervical and breast cancer screening programs, support for mental health and wellbeing of new and expectant parents, and new genetic testing of embryos prior to implantation.
Nearly $27 million will go towards support for people with eating disorders and their families.
Super savings booster for retirees
It has been reported in the Australian Financial Review that the budget will contain a scheme allowing downsizers to boost their superannuation.
Under an extension, people aged 60 – down from 65 – who sell their family home will be able to bolster their retirement savings.
The downsizer scheme was introduced in the 2017-18 budget and allows people aged 65 and over who sell the family home to make a one-off, $300,000 contribution to their super, with couples allowed to make $300,000 each.
In order to lift superannuation, the government is likely to extend these rules to those aged over 60.
Tax cuts on the way?
While Mr Frydenberg refused to commit to any major changes to the tax policy, he said the government remains "committed to lowering taxes".
"We will continue to drive lower taxes, whether it's for businesses or individuals; these are announcements that have already been made and policies that are currently being implemented," he concluded.
Follow our live budget analysis tonight. 
Forward this article to a friend. Follow us on Linkedin. Join us on Facebook. Find us on Twitter for the latest updates
About the author