Try another search or check out these top posts
Invest
'World first' bitcoin and gold ETP launches on Swiss stock exchange
The new exchange traded product is the first to combine bitcoin and gold.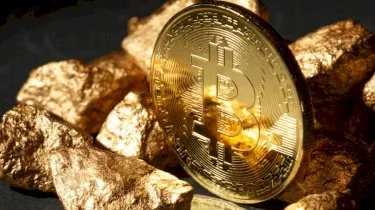 'World first' bitcoin and gold ETP launches on Swiss stock exchange
21Shares and ByteTree Asset Management have announced the first ETP hybrid product, that combines bitcoin and gold, has been listed on Switzerland's primary stock exchange.
According to the firms, the 21Shares ByteTree BOLD ETP (BOLD) has the core investment objective of delivering protection against inflation through optimised risk adjusted exposure to bitcoin and gold.
"This hybrid product combines the traditional value of gold with the promising return rates of bitcoin, which is considered by many as the new gold," said 21Shares CEO and cofounder Hany Rashwan.
"With BOLD, we are entering completely new territory and again demonstrate the pioneering spirit of 21Shares within the ever evolving crypto space."
Listed on the SIX Swiss Exchange, the physically backed ETP will rebalance bitcoin and gold monthly in inverse proportion to their risk, with an initial weighting of 18.5 per cent bitcoin and 81.5 per cent gold at launch.
The two firms said that bitcoin and gold were both highly liquid assets deemed resistant to inflation with strong historical returns.
"The BOLD investment strategy is a unique approach to blending a high return digital asset with a traditional store of value, with a low correlation to equities and bonds," said ByteTree Asset Management CEO Charlie Erith.
"Gold has historically delivered portfolio protection in inflationary environments, while bitcoin is the digital equivalent of gold with growing adoption by investors as a distinct asset class and a core store of wealth. In a time of rising structural inflation and heightened geopolitical risk, we believe this can act as an important risk and return diversifier in a balanced portfolio."
21Shares, in partnership with ETF Securities, also recently announced the launch of the first Australian ETFs to invest directly in bitcoin and ether.
The ETFS 21Shares Bitcoin ETF (EBTC) will be the first Australian ETF to invest directly in bitcoin, while the ETFS 21Shares Ethereum ETF (EETH) will be the first to invest directly in ether.
The two ETFs were originally due to launch on 27 April, however, a notice published by the Cboe Exchange on Tuesday said that "standard checks prior to the commencement of trading" were still being completed and the funds would no longer commence trading on the expected date.
The new Cosmos Asset Management bitcoin ETF, which was also due to launch on 27 April, has similarly been delayed.
Further updates about the three ETFs are expected in the coming days.
Forward this article to a friend. Follow us on Linkedin. Join us on Facebook. Find us on Twitter for the latest updates