Try another search or check out these top posts
Invest
VanEck becomes first global asset manager to offer NFTs
The firm has announced it will release 1,000 NFTs this week.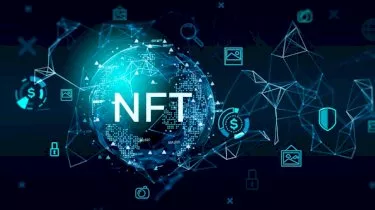 VanEck becomes first global asset manager to offer NFTs
VanEck has announced the launch of a collection of non-fungible tokens (NFTs) in what has been described as a first for a global asset manager.
The VanEck Community NFT will launch on the Ethereum ecosystem and will include the release of 1,000 tokens that are intended to demonstrate the real world utility of NFTs.
"We've designed the VanEck Community NFT to function like a digital membership card, providing NFT holders with exclusive access to a wide range of events, digital asset research and the insights of an inclusive community of digital assets enthusiasts and investors," explained VanEck Community NFT co-founder Matthew Bartlett.
Designed in collaboration with global creative NFT agency NUMOMO, VanEck said that the project would trace the journey of a fictional character modeled after Alexander Hamilton, the first US Treasury secretary, as he explores the past, present and future of monetary policy.
The 1,000 NFTs will fall into three tiers: 750 commons, approximately 230 rare and about 20 legendary. Holders will be given access to a range of benefits depending on the category of NFT they hold including early access to digital asset research and invitations to in-person and virtual events.
"Since NFTs first emerged as a means to showcase compelling digital art, we haven't overlooked that part of the equation either," said VanEck Community co-founder JP Lee.
"Our NFTs will all feature eye-popping 3D avatars and narrative-style videos that will help create a real sense of story and spur discussion, debate and community. Our character 'Hammy' is going to be an outstanding guide for anyone interested in seeing the past, present and future of finance unfold."
The firm said that the collection of NFTs would be released via airdrop to the first 1,000 people with a crypto wallet address who signed up via the VanEck Community NFT website.
Locally, Qantas announced in March that it was set to become the first ASX-listed company to embrace NFTs with the release of a collection of digital art.
"We're looking to the future for our next collection of memorabilia," Qantas said at the time.
"Using blockchain technology, each piece of digital artwork will be one-of-a-kind allowing you to buy, own, collect and sell you unique tokens."
The airline said it was aiming for a mid-year release for its collection of NFTs, which are set to be released with net zero emissions using low-carbon platforms and carbon offsetting.
Forward this article to a friend. Follow us on Linkedin. Join us on Facebook. Find us on Twitter for the latest updates