Try another search or check out these top posts
Invest
Ukraine's crypto regulation is window into Australia's possible future
Invest
Ukraine's crypto regulation is window into Australia's possible future
Ukraine has become the fifth country in recent weeks to move on regulating cryptocurrencies like bitcoin and ethereum.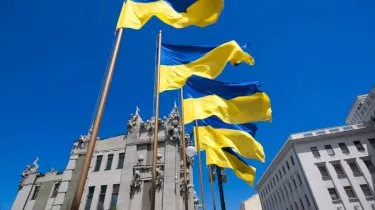 Ukraine's crypto regulation is window into Australia's possible future
Ukraine has become the fifth country in recent weeks to move on regulating cryptocurrencies like bitcoin and ethereum.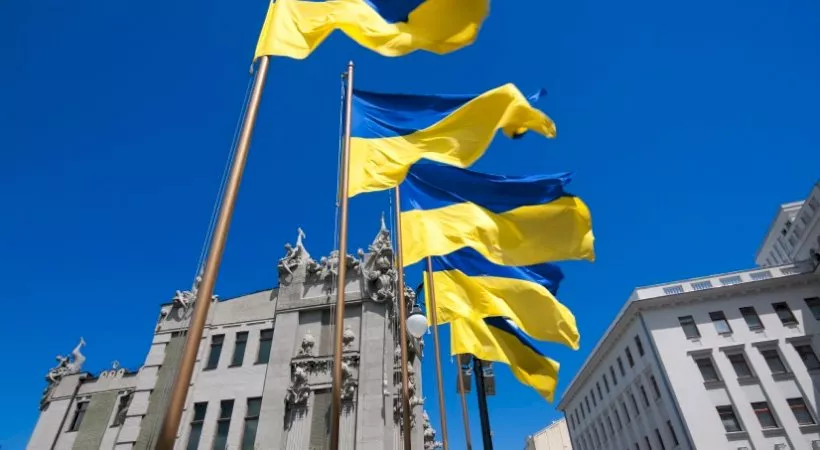 Weeks after El Salvador moved to adopt bitcoin as legal tender, legislators in Ukraine have passed a bill intended to legalise and regulate crypto assets.
Moving forward, the new law will determine "legal relations" arising from the trade of virtual assets in Ukraine. 

As per the draft version of the bill, it will also define the rights and obligations of participants in the country's virtual assets market and establish the "principles of state policy" in the field.

Unlike El Salvador, cryptocurrencies like bitcoin will not be treated as an alternative to cash money. However, those who trade or own crypto assets in Ukraine will benefit from new protections.

Ukrainian banks will be allowed to hold cryptocurrencies, and the Ukrainian Ministry of Digital Transformation has announced that it will look to draw new tax revenues from the crypto industry.
Prior to the new law, cryptocurrencies occupied a grey area in Ukraine's legal and regulatory ecosystem. They weren't explicitly forbidden, but they were often frowned upon by authorities and rarely addressed by existing laws.

In that respect, the passage of the legislation marks another win for crypto evangelists and investors looking to drag crypto investment into the mainstream and Ukrainian political figures looking to lure those same investors towards the region.

In a speech last month, Ukrainian president Volodymyr Zelensky called out the launch and development of a "legal innovative market for virtual assets" as a key driver for the development of Ukraine's digital economy.
"Our country is rapidly transforming and adopting innovations," Mr Zelensky said.

While Ukraine represents the latest in a string of smaller countries that have recently moved to reckon with the rise of cryptocurrencies via new legislation, its more even-handed, pro-business stance is likely to be invoked as Australia takes its own first steps towards crypto regulation.
Ahead of a report by the Senate select committee on Australia as a technology and financial centre in October, head of trading and research at TCM Capital Will Hamilton emphasised the importance of finding the right balance.
"Given the complexity of DeFi and blockchain technology, it's imperative that legislators are fully aware of the efficiencies and benefits this emerging technology offers the public," Mr Hamilton said.
He said that ASIC's recent declaration for investors to be wary of investing in crypto assets through unlicensed entities had raised a few eyebrows in the space.

Nevertheless, Mr Hamilton suggested that the key to regulation in DeFi is to not stifle innovation in the sector, while also dealing with "delicate" issues like money laundering.

Speaking to nestegg, Labrys CEO Lachlan Feeney said that any recognition from policymakers is a step in the right direction, but suggested the bill passed in Ukraine seems "largely symbolic rather than genuinely substantive".
"We'd like to see things go further. However, in the wake of other markets such as China and the US passing bills that are having severely detrimental impacts on their respective ecosystems, any positive recognition is good and must be welcomed," Mr Feeney said.
"We have and will continue to urge the Australian government to take its time to understand the industry and engage with the right stakeholders before being influenced by other countries and passing rushed, ill-conceived policies that do more harm than good."
eToro market analyst Josh Gilbert told nestegg that although we're unlikely to see Australia replicate the crypto regulation from Ukraine, it would be of value to investors to see further protections implemented for Aussies investing in crypto.

"I would imagine Australia will model its own regulation from the US SEC. Gary Gensler, SEC Chair, has already said the US needs more regulation and protection, but has yet to implement this," he said.
"Once this comes to fruition, I think Australia will also start to piece together its own crypto legislation."
Forward this article to a friend. Follow us on Linkedin. Join us on Facebook. Find us on Twitter for the latest updates
About the author