Try another search or check out these top posts
Invest
Twitter could soon let you tip in bitcoin
Your hottest social media "takes" could soon to be your next side hustle.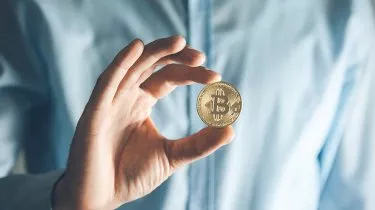 Twitter could soon let you tip in bitcoin
A leaked screenshot has ignited rumours that Twitter could soon allow users to tip one another using cryptocurrencies like bitcoin.
Speculation of the new feature began after a leaked screenshot suggested that the ability to link an ethereum or bitcoin wallet address to your Twitter account could soon be coming to the iOS app for the platform.

While Twitter itself hasn't confirmed or denied the rumour, Twitter's head of product did retweet the screenshots with a cryptic caption: "soon".

Predictably, this cheeky acknowledgment of the possibility has only inflamed speculation.
At the time of writing, Twitter's Tip Jar supports payments made via Bandcamp, Cash App, Patreon, PayPal and Venmo.

The move comes amid a broader pivot by Twitter towards catering to the creator economy and CEO Jack Dorsey's own efforts to position himself at the forefront of the crypto space.
In recent months, the social network has introduced a number of new monetisation mechanisms like the Tip Jar.

For example, the recently introduced Super Follows system allows users to support creators they like on Twitter via a monthly subscription fee akin to that seen on platforms like Patreon and OnlyFans.

Twitter CEO Jack Dorsey has become more and more involved in the crypto space in recent months, such as a three-way sit-down between Tesla CEO Elon Musk, Twitter CEO Jack Dorsey and Ark Investment's Cathie Wood.
Publicly, Mr Dorsey has said that bitcoin will be a big part of Twitter's future.
In an earning's call earlier this year, he said that "if the internet has a native currency, a global currency, we are able to move so much faster with products such as Super Follows, Commerce, Subscriptions, Tip Jar, and we can reach every single person on the planet because of that instead of going down a market-by-market-by-market approach".
"I think this is a big part of our future," he said.

Other reports have suggested that Mr Dorsey, also the CEO of payments processing company Square, recently put 6,000 bitcoin onto the company's books alongside plans to create a decentralised exchange for bitcoin.

"We've determined TBD's direction: help us build an open platform to create a decentralised exchange for bitcoin," he said earlier this week.

Forward this article to a friend. Follow us on Linkedin. Join us on Facebook. Find us on Twitter for the latest updates
About the author