Try another search or check out these top posts
Invest
New Cosmos ETF offers access to ethereum
Cosmos Asset Management has launched another crypto ETF in Australia.
New Cosmos ETF offers access to ethereum
A new fund providing access to the world's first physically settled ether ETF has commenced trading on the Cboe Australia exchange.
The Cosmos-Purpose Ethereum Access ETF (CPET) from Cosmos Asset Management invests in the Purpose Ether ETF on the Toronto Stock Exchange which holds physically settled Ether tokens rather than derivatives.
"The CPET launch allows Australian investors the opportunity to add Ethereum to their portfolio alongside their traditional portfolio without the need for investors to worry about Ethereum wallets or cold storage," explained Cosmos Asset Management CEO Dan Annan.
"It is another way Australians can invest in the ever-expanding cryptocurrency sector."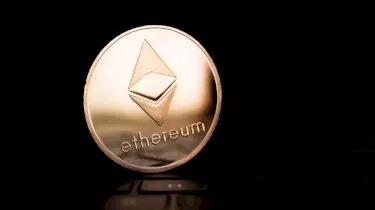 The Purpose Ether ETF was originally launched in 2021 by the world's largest digital asset ETF manager Purpose Investments in partnership with cryptocurrency custodian Gemini and has accumulated more than $570 million in assets under management.
"Purpose is excited to work alongside Cosmos to offer Australian investors safe and convenient exposure to Ether through best-in-class fund solution," said Purpose COO and head of product Vlad Tasevski.
"Ether is the cryptocurrency we believe has a very exciting future and launching this ETF is a natural extension of our partnership with Cosmos to offer Australian investors with industry leading digital assets funds."
CPET joins the Cosmos Purpose Bitcoin Access ETF (CBTC), as well as the ETFS 21Shares Bitcoin ETF (EBTC) and the ETFS 21Shares Ethereum ETF (EETH), which listed on Cboe Australia in May.
The three crypto ETFs launched later than originally anticipated and coincided with a significant crash across crypto markets triggered by the collapse of TerraUSD.
"We're pleased to expand our partnership with Cosmos Asset Management and launch CPET to Australian investors on Cboe Australia," said Cboe Australia CEO Vic Jokovic.
"As investors continue to seek cryptocurrency exposure, it's important the market provides them with choice and access. CPET offers Australians with unique access to the world's first physically settled Ether ETF, and we're excited to watch its progress."
Cosmos also confirmed that the new ETF will have no management fees through to 31 July this year following a similar offer for the launch of the Cosmos Purpose Bitcoin Access ETF.
CPET will be available through Cboe Australia market participants and supporting Australian stockbrokers.
Forward this article to a friend. Follow us on Linkedin. Join us on Facebook. Find us on X for the latest updates