Try another search or check out these top posts
Invest
Ethereum tipped to gain ground on bitcoin ahead of 'London Fork'
Ethereum looks set to gain ground on its biggest rival.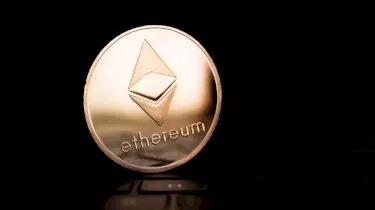 Ethereum tipped to gain ground on bitcoin ahead of 'London Fork'
For almost as long as ethereum has been around, its growth in value has been overshadowed by that of bitcoin.
However, one analyst has predicted that the world's second most popular cryptocurrency could be set to rise in a big way.
Tweeting earlier this week, prolific Amsterdam-based crypto investor Michaël van de Poppe predicted that "#Ethereum is continuing the run against the $BTC Pair".
"A beautiful flip of the 0.063 regions and crawling upwards at this stage. As long as 0.063 holds, I'm expecting a continuation to 0.075."
If this prediction proves accurate, it would see ethereum gain 40 per cent relative to the price of bitcoin.
At the time of writing, the price of ethereum sits at $2,310. While the all-time high for ethereum of $4,362 earlier this year pales in comparison to that of bitcoin, it's worth noting that the former is growing a lot faster.

Over the last 12 months, the price of bitcoin has grown by approximately 244 per cent. However, according to data from Coinbase, ethereum has risen 807 per cent in that time.

Even accounting for recent losses, experts remain confident about ethereum's long-term prospects.
Bloomberg Intelligence analyst Mike McGlone suggested in a report earlier this week that "No. 2 ethereum is rapidly moving toward No. 1 market-cap status and has been a top driver of the Bloomberg Galaxy Crypto Index in 2021".
"Ethereum is on a higher-beta bull-market path," he said.

While it faces competition from other crypto-asset and smart-contract platforms, Mr McGlone said that "the No. 2 crypto has won the adoption race as the go-to for digitalisation of money and finance".
According to Apollo Capital's Henriks Andersson, ethereum's coming "hard fork" is anticipated to have a positive impact on its value.
He noted that Ethereum Improvement Protocols, including the transition to the eco-friendly proof-of-stake consensus and a new "scarcity" feature that will reduce the number of tokens in circulation, are receiving great feedback from the crypto community.

According to Jayson Derrick from Invezz.com, the growth of decentralised finance apps on the ethereum network is a big part of the crypto's appeal to wealthier investors.
"By 2030, the world of finance will likely not at all resemble what it looks like today, and this is apparent to anyone paying even minimal attention. The extent that ethereum will play in terms of financial transactions and smart contracts will be exponentially higher over the coming years."
While Mr Derrick noted that "ether exploded in value over the past year and likely generated life-changing returns for early investors who truly understood the concept from day one", he insists that the era of cryptocurrencies is still in a very early stage.
"Buying ethereum at current levels, even close to the all-time high of $4,000, makes sense for investors with a long-term time frame."
Forward this article to a friend. Follow us on Linkedin. Join us on Facebook. Find us on Twitter for the latest updates
About the author