Try another search or check out these top posts
Invest
Elon stirs up crypto market with NSFW crypto endorsement
The CEO of Tesla is seemingly determined to see how far he can push the crypto market with his tweets.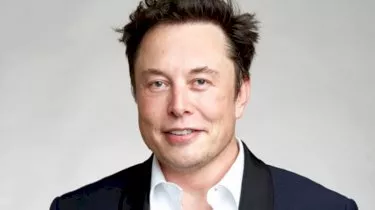 Elon stirs up crypto market with NSFW crypto endorsement
The CEO of Tesla is seemingly determined to see how far he can push the crypto market with his tweets.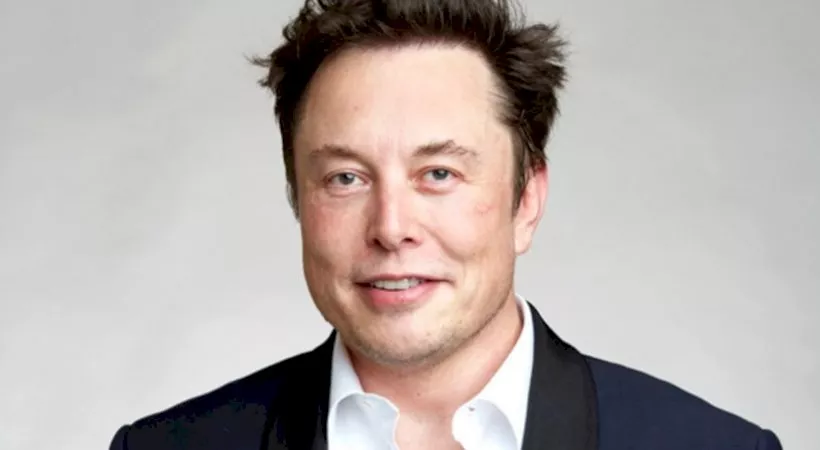 Elon Musk made his way into the crypto headlines again over the weekend, spruiking a risqué token and endorsing a partnership between dogecoin and ethereum.

On 4 June, Mr Musk briefly changed his Twitter profile picture to that of a rocket before tweeting "Canada USA Mexico" in a nod to a NSFW cryptocurrency known as cumrocket.
Created in April 2021, cumrocket ($CUMMIES) is a crypto token hosted on the Binance smart chain blockchain.

According to the official website for the token, "$CUMMIES is a deflationary token that will be used as a tipping, messaging, custom content and sexting currency on our NSFW content platforms. These include our brand-new NSFW NFT marketplace as well as our private content subscription platform."
Although somewhat vague, Mr Musk's acknowledgement of the crypto had a significant impact on the price and value that cumrocket was trading at. In the six hours following the tweet, the price of cumrocket rose approximately 50 per cent from US$0.039 to US$0.076.
However, it seems like that spike in growth wasn't quite enough for Mr Musk. In the day following his original tweet, he tweeted again within 24 hours.
This time, he opted for a less veiled reference by combining the droplet, rocket ship and moon emojis. Translation: cumrocket is going to the moon.

In the wake of this tweet, the price of cumrocket spiked again from approximately US$0.069 to US$0.182 within six hours.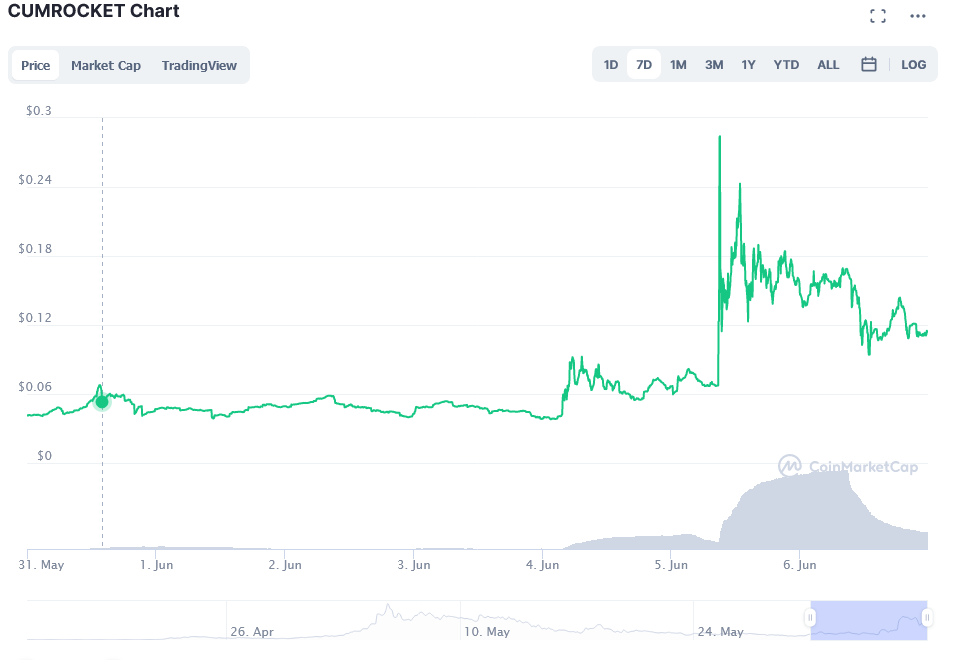 While his cumrocket tweets are arguably the most eye-catching antics that Mr Musk got up to in the crypto space over the weekend, he also found the time to weigh in on a recent interview with ethereum founder Vitalik Buterin.

Responding to a tweet referencing a recent interview between Mr Buterin and podcaster Lex Fridman, Mr Musk expressed support for a proposed interoperability partnership between the dogecoin and ethereum blockchains that would see the former gain significant increases in payment processing speed.

According to Mr Buterin, "I think if we can have a secure doge-to-ethereum bridge, that would be amazing, and then when ethereum gets any scalability that works for ethereum assets, you would be able to trade wrapped doge with very low transaction fees and very high speed as well." 
"I pretty much agree with Vitalik," Musk said via Twitter.
This time around, Mr Musk's tweets didn't have a huge impact on the price of dogecoin. Then again, maybe that's a good thing. 
Forward this article to a friend. Follow us on Linkedin. Join us on Facebook. Find us on Twitter for the latest updates
About the author