Try another search or check out these top posts
Invest
Crypto-linked cards could ease everyday payments but complicate tax returns
Invest
Crypto-linked cards could ease everyday payments but complicate tax returns
Visa or Mastercard, all crypto-linked credit and debit products, have one big problem.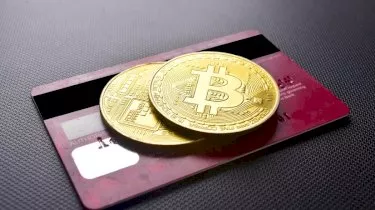 Crypto-linked cards could ease everyday payments but complicate tax returns
Visa or Mastercard, all crypto-linked credit and debit products, have one big problem.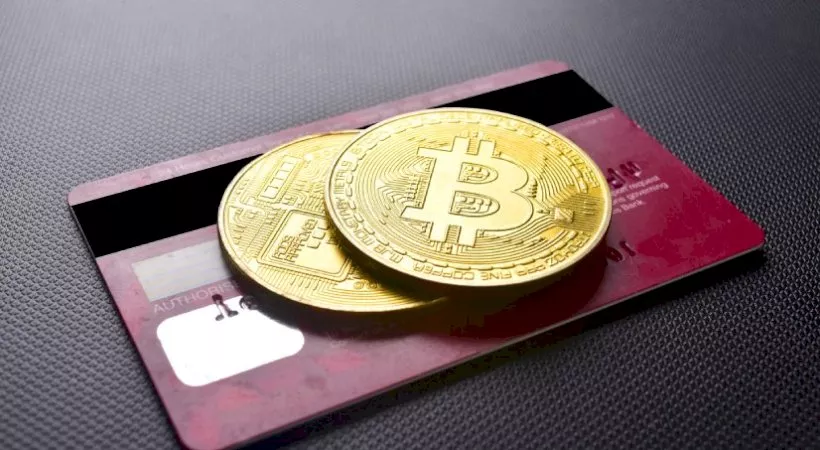 Crypto-linked prepaid credit cards might make it easier to spend your bitcoin today, but they come with complicated implications for tomorrow's tax return.

Products like the recently launched CoinJar and CryptoSpend cards promise to make good on the potential of cryptocurrencies as an alternative to cash.

While earlier attempts to bring crypto from the realm of speculative assets into everyday transactions relied on merchant adoption, the above solutions attack the problem from another direction.

By inserting themselves into the payment processing infrastructure for global giants like Visa and Mastercard, crypto-focused start-ups are able to deliver on the promise of crypto as a digital alternative to cash with a fairly standard on-boarding for consumers and no extra work for merchants.
The experience of using one of these cards is almost indistinguishable from that of a traditional credit or debit card. There's no need to sell your assets, convert them into a fiat currency and wait on bank transfers. Consumers simply tap and pay.

However, the opaque tax implications of using these cards are a reason that consumers and crypto enthusiasts might want to think twice before using them.

While this topic isn't one covered extensively via either the CoinJar or CryptoSpend websites, the Australian Taxation Office's rules around capital gains and cryptocurrencies make it fairly clear that the selling of any cryptocurrency triggers a capital gains tax (CGT) event.
Come tax time, each capital gains tax event incurred over the course of the financial year has to be accounted for. However, whether a crypto asset is considered by the ATO to be a personal-use asset or an investment determines whether the capital gains from selling it can be taxed.

"Where cryptocurrency is acquired and used within a short period of time, to acquire items for personal use or consumption, the cryptocurrency is more likely to be a personal-use asset," the ATO website states.

However, since these crypto-linked cards draw on the assets in an existing CoinJar or CryptoSpend wallet, the line between investment and personal-use asset becomes extremely blurry.
The ATO rules state that "where the cryptocurrency is acquired and held for some time before any such transactions are made, or only a small proportion of the cryptocurrency acquired is used to make such transactions, it is less likely that the cryptocurrency is a personal-use asset".
Even the time you've held a crypto asset can sway whether the ATO considers the selling of a crypto asset to be a capital gains tax event.

The ATO guidelines note that "the longer a cryptocurrency is held, the less likely it is that it will be a personal-use asset – even if you ultimately use it to purchase items for personal use or consumption".
These details, plus another ATO rule specifically highlighting the role of payment gateway or other bill payment intermediaries, suggest that most crypto purchases made using the card would indeed trigger a capital gains tax event that's unlikely to be classified as personal use.

Speaking to nestegg, a spokesperson for the ATO confirmed that crypto-to-fiat debit cards are treated the same as any other cryptocurrency transaction.

"At the point of sale, the cryptocurrency is converted into Australian dollars, which triggers a CGT event," the spokesperson said.
The ATO reiterated that for cryptocurrency gains or losses to be disregarded under the personal-use asset rules, they have to have been kept mainly for private use or enjoyment.
"Where cryptocurrency is kept for other than a short time, it is unlikely to be considered a personal-use asset," the spokesperson added.

As nifty and convenient as being able to spend crypto like cash might seem, the burden of having to think about and resolve the tax implications of doing so on a daily basis is a significant drawback.

Every time you use one of these cards to pay, you could be triggering a capital gains tax event – which you'll need to record and factor into your annual tax return.

Speaking to nestegg, CryptoSpend CEO Andrew Grech confirmed that, in most cases, the CryptoSpend card would trigger a capital gains tax event.

He said that the company doesn't advise anyone on tax obligations "as one size does not fit all".

"We always advise users to go to their accountant or financial adviser to discuss their tax liabilities," Mr Grech added.
Similarly, CPA's senior manager of tax policy, Elinor Kasapidis, told nestegg that the tax treatment of crypto losses and gains isn't always straightforward.

"As digital currencies turn into something that looks a lot like traditional currencies, it will be important to test how the tax rules apply and whether the same tax treatment is appropriate in each case," she said.
"The ATO is focused on cryptocurrencies, so they're on top of your trades, and you need to be, too."

Back in May, assistant commissioner Tim Loh said that the ATO is "alarmed" that some taxpayers think the anonymity of cryptocurrencies provides a licence to ignore their tax obligations.
"While it appears that cryptocurrency operates in an anonymous digital world, we closely track where it interacts with the real world through data from banks, financial institutions and cryptocurrency online exchanges to follow the money back to the taxpayer," Mr Loh said.

Forward this article to a friend. Follow us on Linkedin. Join us on Facebook. Find us on Twitter for the latest updates
About the author