Try another search or check out these top posts
Invest
CBDCs get a nod from RBA while crypto gets a warning
Australia's central bank doesn't think much of meme coins.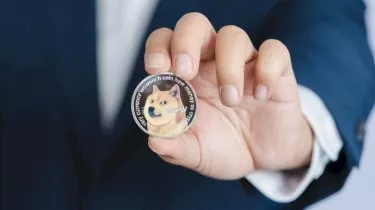 CBDCs get a nod from RBA while crypto gets a warning
The Reserve Bank of Australia (RBA) has warned of the "considerable" risks associated with speculation in the cryptocurrency sector, calling out meme coins in particular.

The minutes of the RBA's November monetary policy meeting revealed that board members are open-minded about the potential benefits that stablecoins could have on the financial stability of the Australian economy and are upbeat about the work being done by the bank in relation to Central Bank Digital Currencies (CBDCs).
However, they also noted the considerable risks associated with cryptocurrencies and the prospect that the recent boom, which was most obvious in the "meme coins", contained a "significant speculative component".
The RBA added that securities regulators in many other jurisdictions have warned that investors in cryptocurrencies could experience large losses in the future.   
Speaking to nestegg, eToro senior analyst Josh Gilbert said that the RBA's latest comments on meme coins and cryptocurrencies are hardly a departure from previous statements.
"I think the RBA's commentary is in line with what we already know regarding crypto-assets," he said.
Mr Gilbert noted that the RBA's statement described crypto as "the future of payments" and acknowledged the potential ramifications of smart contract technologies within the financial industry.
"That's a nod of approval from Australia's central bank," he said.
However, he pointed out that the RBA used the would "could" when it came to describing the behaviour of meme coins like SHIB and DOGE.
"I think that's important because we 'could' and 'can' see dramatic price action in any asset class, even stocks," Mr Gilbert said.
Still, when it comes to meme coins, he said that caution is always advised.
"We know their use cases are limited, and the assets are mainly community-driven, so this comes with a level of risk," he said.

"There tends to be a lot of 'hype' around these assets, which is why investors should focus on the basic fundamentals when investing in crypto-assets in order to protect their investments." 

RMIT senior lecturer Angel Zhong told nestegg that, on the whole, the RBA's statement sent positive signals around the use of digital currencies.

"It appears that throughout the statement, especially in 'the future of payments', RBA is embracing the concept of the transformative role of blockchain technology and decentralised finance in global financial markets," she explained.
Dr Zhong's read on the statement is that the RBA is signalling that central bank digital currencies, cryptocurrencies issued directly by central banks could be a possibility in Australia's future.

Speaking at a webinar hosted by Blockchain Australia earlier this month, NAB head of digital innovation and sustainability Lisa Wade said that introduction of a CBDC would help reduce the current risks seen in digital-assets markets.
"Having a really solid CBDC and global infrastructure is really important so large transactions can happen, and we can get to institutional quality because the functionality and programmability is so incredible for de-risking assets and investments," she said.
Forward this article to a friend. Follow us on Linkedin. Join us on Facebook. Find us on Twitter for the latest updates
About the author