Try another search or check out these top posts
Invest
What kind of advice seeker are you?
People seek financial advice for different reasons, but we're also pretty predictable. The benefit? By knowing the type of person we are, we're better able to seek advice in a way that works for us.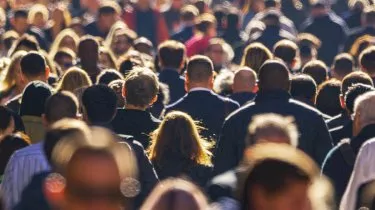 What kind of advice seeker are you?
People seek financial advice for different reasons, but we're also pretty predictable. The benefit? By knowing the type of person we are, we're better able to seek advice in a way that works for us.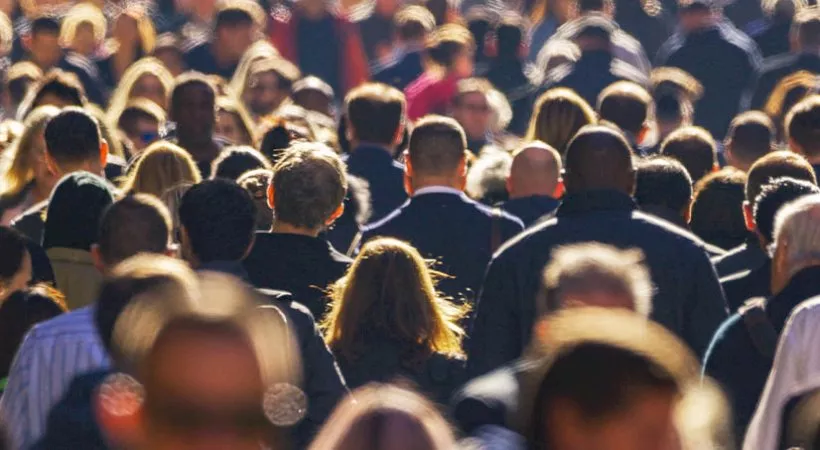 A new report from Fidelity International that looks at the value of advice for Australians has found that Australians can be split into one of four categories when it comes to wanting and utilising financial advice.
In creating the categories, and defining the type of person who sits within each, we can better identify an individual's motivation for receiving advice, what they want in a financial advice relationship, and how they prefer to interact with an adviser – and as a result, receive better advice.
Despite high levels of financial worry being reported by Australians, the report found that many Australians aren't realising that addressing financial issues can contribute to and support their overall wellbeing. 
According to Alva Devoy, the Australian managing director of Fidelity International, it's concerning that more Australians "aren't aware of the benefits that financial advice can bring, not just to their finance but to their overall quality of life".
"People often seek advice due to a life event or milestone such as retirement, but those who receive advice then go on to report the benefits are much wider-reaching," she outlined.
"These include being able to live their desired lifestyle, not having to worry about money, improved mental health and better relationships with their family and friends."
"This makes it clear that financial advice does more than help with just their financial wellbeing," Ms Devoy continued.
So what are the four types of advice seekers? And how can it help you find a financial adviser that's suitable for you?
Celestial navigators
Tend to be mature individuals with sizeable investment opportunities.
According to the report, around a third of clients can be defined as celestial navigators.
Celestial navigators value advisers that they can trust, who display competence and who have an understanding of them and their circumstances.
Generally considered as "reasonably affluent", these people are on the home stretch to retirement or are working with retirement on their minds.
Celestial navigators typically use financial advisers to help grow and manage their wealth, help them to plan for their retirement, and to help them manage more complex financial affairs.
Their sound financial knowledge and typically well-organised finances see them display "reasonable" confidence in their ability to make financial decisions, and they rely on financial advisers as a "critical source of information and decision-making support".
These individuals prefer contacting an adviser as needed, which does result in irregular contact, but prefer face-to-face meetings for advice.
The report also highlighted how celestial navigators are the least likely to have financial issues that affect their overall health and are the least likely to believe they will be working past retirement age.
GPS navigators
According to Fidelity International's report, GPS navigators are "highly educated individuals building wealth for their family" and make up around four in 10 advice clients.
A majority of this group of advice seekers are still working, with children still living at home.
They also tend to have average to high income and generally have the largest investment portfolios.
They find value in transparency in fees and costs as well as the promise of competitive investment returns.
While financially engaged and literate, GPS navigators also worry about their future returns – specifically whether they will have enough to fund their desired retirement.
These people tend to be reasonably or extremely confident about making financial decisions, but look to their emergency funds in case of sudden expenses.
GPS navigators tend to regularly review their financial position and use an adviser for high-level advice and as a critical source of information and support.
GPS navigators also prefer to talk to their adviser in person – with moderately frequent contact.
Radio navigators
Classed mostly as "young, independent individuals with disposable income", the report said that only just over one in 10 clients fall into this category.
Radio navigators are usually working, living alone and generally don't have children.
This group is also the most likely to be male out of all four defined categories, the report said.
Radio navigators value an adviser that they can easily meet with and communicate with, having chosen an adviser based on recommendations.
They typically seek out advice for considerations of what they don't know, the provision of peace and mind, and help with building wealth and managing cash flow.
Fidelity International pointed out that radio navigators are financially engaged but don't necessarily display an equivalent level of financial literacy.
This group, while confident about making financial decisions, worries regularly about money and believes they will be working past retirement age.
Radio navigators have the most frequent contact with their adviser and tend to focus on finding an adviser with whom they can relate to and get on with as a person.
Compass navigators
Around 15 per cent of clients fall into the category of a compass navigator, according to Fidelity International.
Generally younger, this group tends to have average to low income, a small investment portfolio (if any), and no plan for emergencies.
A significant proportion of this group lives with others to reduce living expenses, making them less likely than the general population to have children.
They also display worries and concerns around money.
Compass navigators who are seeking advice tend to find value in advice that is affordable, that they feel they can trust, and prefer using the recommendations of family, friends and colleagues.
This group of advice seekers tend to look for the cheapest advice that will meet their needs.
They want financial advice to help them grow and manage their wealth, solve specific problems they have personally identified, and help with basic financial needs such as budgeting, saving and managing debt.
According to the report, this group is "typically reasonably engaged and literate" despite being the least wealthy group.
Compass navigators seek a "transactional" relationship with an adviser – only consulting for some financial decisions due to the cost.
This group of people also appreciates moderately frequent contact with an adviser but prefers talking on the phone – especially for the resolution of specific problems.
Forward this article to a friend. Follow us on Linkedin. Join us on Facebook. Find us on Twitter for the latest updates
About the author