Try another search or check out these top posts
Earn
NSW proposal could see GST raised
A proposal by the NSW government could see a major overhaul of the tax system.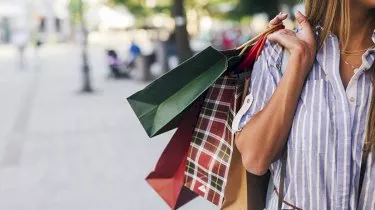 NSW proposal could see GST raised
The NSW Review of Financial Relations released its draft on Wednesday, 1 July, with 15 recommendations, following an order for review from NSW Treasurer Dominic Perrottet.
"The GST is important in these considerations. It is the largest source of funding for frontline state services, but its broad exemptions are causing the revenue pool to shrink relative to the size of the economy," the report stated.
"There is a strong case for reforming the GST and reducing our reliance on more harmful taxes, while redirecting a portion of revenue to lower-income households so they do not bear the burden of reform." 
The review has recommended either increasing the GST rate above 10 per cent or broadening its base to include fresh food, education and health.
This is because the share of household spending subject to it has fallen from 60.8 per cent in 2001-02 to 55.4 per cent in 2018-19.
"The GST provides 12 per cent of tax revenue in Australia, whereas somewhere like New Zealand it is 30 per cent of their broad base tax base," report author David Thodey told the national press club.
While welcoming the review, Treasurer Josh Frydenberg said the federal government's focus was getting people back to work after the coronavirus shutdowns instead of GST reform.
"We've got no plans to increase the GST," he told Sky News on Thursday.
However, while the report found that Australia's GST was one of the lowest, Australians are paying the eighth highest amount on personal income tax due to inefficient taxes picking up the slack from a low GST.
"Australia's international position suggests Australia has the room – the GST makes up around 3.5 per cent of GDP, the second lowest in the OECD. Its contribution leaves more damaging taxes on income, capital and property transactions to do the heavy lifting," the report found.
Under the recommendation, to be delivered to the Federal Government, stamp duty would be replaced with a broad-based land tax, with the report noting that it would increase first home buying and could help with housing affordability.
The tax, which is one of NSW's largest raisers of funds, would initially be opt-in under a lengthy transition period, allowing buyers to pay stamp duty once or land tax annually.
"The NSW government raised around $7 billion, or 24 per cent, of annual tax revenue from transfer duty in 2018-19, making it the state's second-largest source of tax revenue. Only Victoria raises more as a share of state taxation," the report found.
---
Did you enjoy this article? You may also be interested in:
Forward this article to a friend. Follow us on Linkedin. Join us on Facebook. Find us on Twitter for the latest updates
About the author