Try another search or check out these top posts
Earn
Tips for selling stuff online
Selling your unwanted items is a practical way to declutter your home and earn extra cash at the same time.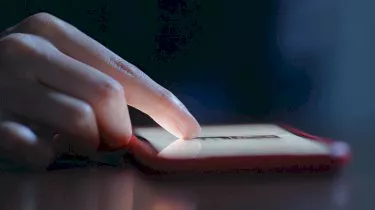 Tips for selling stuff online
Selling your unwanted items is a practical way to declutter your home and earn extra cash at the same time.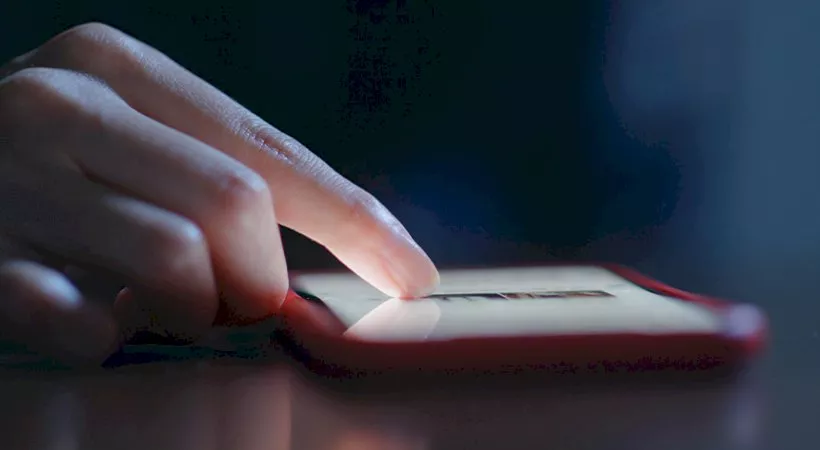 Selling stuff has come a long way from garage sales in front lawns. There are a number of online sites and apps that can now be used as a digital marketplace to sell your items. 
Below are tips on how to sell your items online.
Make a list of the items you will sell
 Make an inventory of all items that you are planning to sell online. Determine if the item is in good condition and has value. Some popular items to sell include collectibles, exercise equipment, furniture and electronics. 
After selecting the items you are going to sell, you need to make sure that there is a market for them. Check online marketplaces if there are buyers looking for the items you are planning to sell. 
Another way to check if your items can be sold is by tracking similar listings on marketplace websites. If the items are quickly sold and listings are closed at a reasonable pace, you can be assured that your items are in demand. Higher demand will also mean that you can ask for a higher asking price than the average. 
Know the value of your items 
Be aware of the expected market prices of your items. Check some listings for the type of items that you are planning to sell. 
By knowing the price band of your items for sale, you will have an estimate of the total money you can make. It will also help you determine the next set of items that you can sell. 
Choose where to sell your Items
Selling stuff online can be difficult if you are not familiar with the different websites and apps where you can sell them.
These are the main factors to consider when deciding where to sell your items.
Reliability – First, you must determine if the website offers all the services that you are seeking. Look for an online marketplace that is easy to navigate and use. It is also important that the website can be customised according to your preferences. Another factor to consider is if it provides proper customer support that can help you to deal with technical issues and queries relating to the website. 
Cost – This refers to the fees collected by websites and apps when you list your items on their platforms or join as a member. Major websites, including Amazon and eBay, charge bigger fees but have a high traffic rate. If you are looking to quickly close a sale, these are the websites you should choose. If you are aiming to get a bigger profit from your sale, you can opt for a smaller website or free apps that charge lower fees. 
Customer base – Another thing to consider is how many active buyers and sellers utilise a marketplace. A bigger customer base means more potential buyers. On the downside, a larger site or app will also mean a more competitive market. 
Target market – Choose an app or website with the type of audience that will be interested in your product. You may use a marketplace that can sell any items or a site that has a specific target audience. You will also need to consider if the site provides buy and sell services at a local or international level. 
After taking these factors into consideration, here are some of the leading websites and places where you can begin selling: 
Facebook Marketplace and groups
Facebook Marketplace is a digital marketplace where users of the social media network can buy and sell items. You will only need to have a Facebook account before you can access this feature. 
There are no listing, membership fees or transaction fees on this marketplace. However, Facebook Marketplace does not have an established payment system. You will need to reach an agreement with a buyer on the payment method you are going to use for your transaction.  
Another way to sell items on the social media network is by joining Facebook groups. Join relevant groups and post your item listings so you can sell to members. For example, if you are looking to sell your used clothes and shoes, you should look for groups that are interested in second-hand fashion items. 
Due to the lack of a built-in payment system, transactions on Facebook Marketplace and groups pose some risks. While you can choose to have your items shipped, transactions on the site are mostly local and will require sellers to do face-to-face pick-ups. If you are looking to sell your products to international buyers, it might be better to choose another website. 
The site also does not provide seller protection like other sites, so you need to be careful of scams. 
 eBay
There is a lot of upside by choosing to sell your items on eBay. It is one of the world's biggest online marketplaces, allowing you to sell your product to a global audience. With its wide range of product categories, eBay allows sellers to auction and sell almost anything except illegal or prohibited items.  
You can choose to be an individual seller or open up an eBay Store when you register for an account. Registration is available to anyone that has a credit card and will not require any fee. 
One major disadvantage of selling your items on eBay are the numerous fees the platform charges its users. This includes subscription fees, listing fees, final value fees and PayPal transaction fees. 
Amazon 
Like eBay, Amazon is known for being one of the biggest online marketplaces in the world. It has a wide range of product categories and even offers its own shipping service.
Amazon has marketplaces in a number of countries globally, which can help you sell your product to a bigger target audience. 
You can choose from two selling plans when you register on Amazon. You can "Sell as a Professional" or "Sell as an Individual". Sellers are charged fees to be able to list their items on the platform depending on their selling plan. 
Under the Individual selling plan, Amazon receives 99 cents per item plus a referral fee, which is a percentage of the item's total price. If you are selling media items, including video games and movies, Amazon will charge you an additional closing fee. 
The Professional selling plan requires sellers to pay a monthly subscription fee but removes the required 99 cents per item charge. 
Due to its popularity, Amazon is also a very competitive marketplace that will require you to put in extra effort for your product to be noticed. 
Bonanza  
Bonanza is a general online marketplace that provides a platform for sellers to connect with buyers globally. It boasts of being a "seller-centric" site where you can sell virtually everything. Signing up for an account is free and there are no listing fees on the website. 
Setting up a seller account or 'booth' on Bonanza is simple, and the site's interface is user-friendly. The only mandatory fee on the website is a transaction fee that can be as low as 3.5 percent. 
However, the site's fee structure becomes complicated as transactions are completed. Closed sales are subjected to several types of fees and charges. Aside from the transaction fees, sellers will need to take into consideration optional advertising and membership costs if they are planning to sell on Bonanza.  
Etsy
If you are looking to sell handmade goods and crafts, vintage items or collectibles, Etsy is the platform you should choose. It has a very specific niche audience and can help you get connected with potential buyers with relevant interests. Creating an Etsy shop is easy and is very easy to manage. The low listing fee is also appealing to sellers. 
 However, only limited items can be sold on the website. With such a specific range of items, the market is highly saturated and it can be difficult for your product to stand out. 
Provide complete details about your items 
No matter which platform you choose to sell your items on, getting buyers to notice your product listing is your main goal. 
Provide good photos of your products. It is also necessary to write a compelling and eye-catching description and title of the item you are selling. If possible, add specific details such as measurements and disclose product flaws. Make sure that the price of your items are competitive and within a determined price band based on the market. 
Lastly, make sure that your items are listed accurately. Being dishonest with your product listing can damage your reputation as a seller and may also hurt your chances of selling your items. 
Be responsive to queries and responses
Speed is important when trying to sell a product. Try to respond as quickly as possible to any  inquiries regarding your product listing. Providing customers with prompt and polite responses will increase your chances of closing a deal. 
Good customer service will also help you retain customers. Follow up on potential buyers and make sure that all queries about your products are answered. 
Stand firm on your prices
Some buyers will attempt to negotiate on the prices of your items. You will likely face hagglers that will pressure you into selling your items for a lower price. 
A way to counter haggling is by listing your items slightly above your desired sale price. This will allow some concessions between you and the potential buyer. However, if you have done your market research and know the correct pricing band for your items, stick to your price.   
For more tips on how you can earn money through side hustles, explore nestegg today!
Forward this article to a friend. Follow us on Linkedin. Join us on Facebook. Find us on Twitter for the latest updates