Try another search or check out these top posts
Earn
Practical ways to get money without a job
It can be difficult for unemployed and underemployed people to earn money. However, gainful employment isn't the only way to earn an income stream.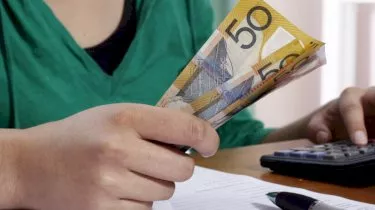 Practical ways to get money without a job
It can be difficult for unemployed and underemployed people to earn money. However, gainful employment isn't the only way to earn an income stream.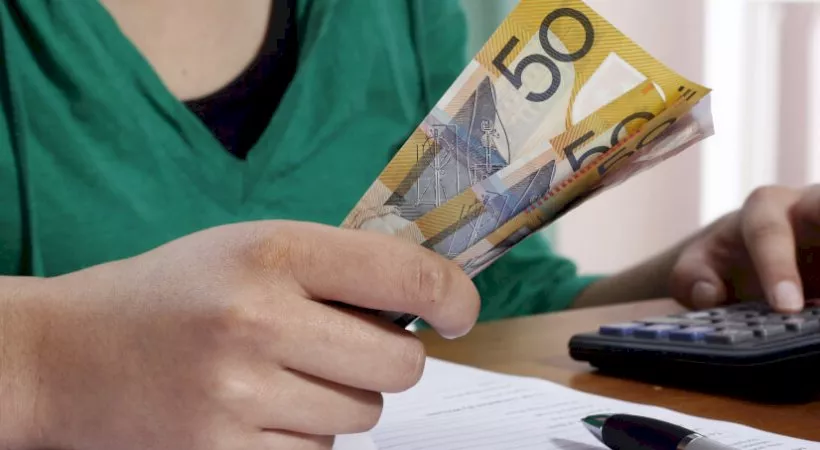 Here are some ideas that can open opportunities to earn a decent amount of money even when you're not employed.
Save
You can start getting extra cash by taking steps to save money. Be more conscious about how your money grows and where it goes by looking into the interest rates of your existing deposit account and credit card. You should also consider making necessary adjustments to your investment portfolio, if you have any.
Deposit account
Look at your existing account's interest rate and determine whether you can get a better deal with another accredited deposit-taking institution (ADI). Shop around for different savings accounts that offer higher interest rates and consider transferring your savings there so that you can get more out of your savings.
Credit cards
It's best to steer clear of credit cards and high-interest debt, especially when you don't have an assured income stream to pay for any amount of debt you may incur. Even small amounts can become a heavy financial burden once interest rate works its magic on credit card debt.
If you have a credit card, consider terminating it to avoid incurring debt. You may also keep it solely for emergency use, but be aware that you may still pay certain fees to retain it even when you don't use it.
Investments
If you have previously been employed and have enrolled in super or made an investment, it's time to review its performance and the fees you pay. Make sure that your portfolio is balanced according to your objectives and personal circumstances.
If you have a shares portfolio, look at how the stock market is performing and determine whether your current portfolio is still appropriate – perhaps a new company or strategy can give your portfolio a boost and return more money in the long term.
Sell
You may not have a job and money on hand but it's possible that you have belongings you no longer use yet are still in good working condition and hold value. You can also put your time and skills to good use.
Sell pre-loved items
Take a look around your home or room and start going through all your things and separate all items that you no longer need. Go over each item to determine its condition – only dispose of items that are broken and unrepairable. You may then sell the remaining items in a garage sale or online for some extra cash.
It's a good idea to search online for the prices of items similar to the ones you will sell so that you have an idea of how to price your own items.
Garage sale or flea market
If you prefer to sell your items at the comfort of your own home or a community flea market, make sure you are aware of any requirements to do so – you'd want to avoid being penalised for not acquiring proper permits, if any.

Advertise your garage sale or participation in the flea market so that more people will arrive and potentially purchase your items.


Online
If you don't like the idea of selling through a garage sale or flea market, consider selling your pre-loved items online in sites like eBay, Gumtree and Facebook.

Make sure to take a good photo of each item and add a detailed description of both the item and its condition so that potential buyers know what they're buying. Providing detailed information may also help avoid post-transaction angry buyers.
Sell your services
When push comes to shove, you may also sell your services for additional income – much like a part-time freelance job. Below are a few examples of services that you can get paid for.
Mystery shopper
Some businesses wish to know how well their staff provides business services to its customers when the management "isn't looking". To find out, some hire mystery shoppers to visit their place of business and rate the service they receive.

There are a number of opportunities to become a mystery shopper online. Simply visit mystery shopping agency websites and register as a shopper. According to some mystery shoppers, the pay isn't usually high. But if you frequent shops anyway, you might as well earn from it.


Photographer or artist
If you have photography skills and equipment or have considerable artistic skills, you may wish to consider selling your photos or art online as stock images. While the price of each image may not be high, you will still earn a royalty each time someone purchases your images – even years after you first sold them.

Likewise, if there are any tourist spots close to where you live, you may also sell your service as a personal photographer or artist to tourists.


Pet sitter and/or dog walker
If you love animals and have the time, space and energy to care for them, you may also consider becoming a pet-sitter or walker.

You won't only get compensated for spending time with and taking care of lonely pets, pet owners also don't have to worry about their pets when they have to go away for long periods.
Sell your expertise
If you have considerable knowledge about certain topics, consider signing up for a focus group. Market research companies typically fund focus group discussions to determine the perception, opinion and attitude of a target demographic about certain products and services.
You may also offer your expertise by answering technical questions about topics you are knowledgeable about. Question and answer websites will evaluate your credentials to ensure that you are qualified as an expert on the topic you choose.
Rent
If you don't wish to sell any of your personal properties, you may consider a non-permanent approach.
Rent out your belongings
If you own items that people occasionally need but not everyone wants to buy. For instance, a lawnmower, power tools, amplifiers for musical instruments and sports equipment may just be lying around in your garage or room.
Instead of simply using them occasionally, consider renting them out to neighbours for a reasonable fee for all the other days that they are not in use. You may even profit from renting out seasonal sports equipment, such as snowboards and skis, to neighbours who are going on an overseas trip.
Monetise
Your hobby can potentially be a moneymaker given the right opportunity, and you may be able to turn it into a full-time or part-time income-generating commitment. Earn money from your hobby by searching for opportunities to monetise it.
For instance, if you love riding your bike or going for a drive at night, consider using that time to deliver food and other consumer items to people who don't have the time for the task. Some sites like Uber Eats allow qualified individuals to deliver for them.
If you have a more creative hobby, however, you can launch an online store to sell your finished products. You may also consider sites like Etsy, eBay or Facebook before launching your own store to test the waters and determine if there is a high demand for your product.
If you like writing, you may also consider freelancing as a paid contributor in various websites or editing other people's work for a fee.
Seek
If you have a computer or smartphone and an internet connection, you may wish to consider seeking income-generating opportunities online.
Paid surveys
You can earn a few dollars, epoints or gift cards by answering online surveys for a few minutes a day. Simply search for and register to reputable survey sites and select surveys to answer – but keep in mind that some surveys pay less and others require you to meet certain qualifications.
Start a blog
If you like writing, you may consider launching a self-hosted blog and monetise it through advertisements and affiliate marketing.
Pay-per-click and pay-per-mille ads may not always pay high but incorporating both into your blog may help you accumulate a few dollars in the short and long term.
Affiliate marketing refers to when bloggers promote certain products and receive commissions from sales that were referred from their site. The good news is that there are a variety of affiliate programs that offer different rates to choose from, so you have control over your blog's potential income.
If you already have products and services to offer, regardless if they are physical or digital assets, promoting them on social media may help expand your client base.
Explore Nest Egg for more ideas on ways to earn money.
Forward this article to a friend. Follow us on Linkedin. Join us on Facebook. Find us on Twitter for the latest updates
About the author