Try another search or check out these top posts
Earn
Negotiate like a professional
Many people find negotiations intimidating, and some even end up accepting less favourable terms due to a lack in confidence to negotiate. However, having effective negotiations is an essential part of the process to secure a good deal.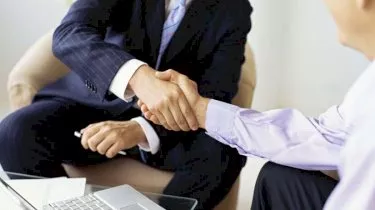 Negotiate like a professional
Many people find negotiations intimidating, and some even end up accepting less favourable terms due to a lack in confidence to negotiate. However, having effective negotiations is an essential part of the process to secure a good deal.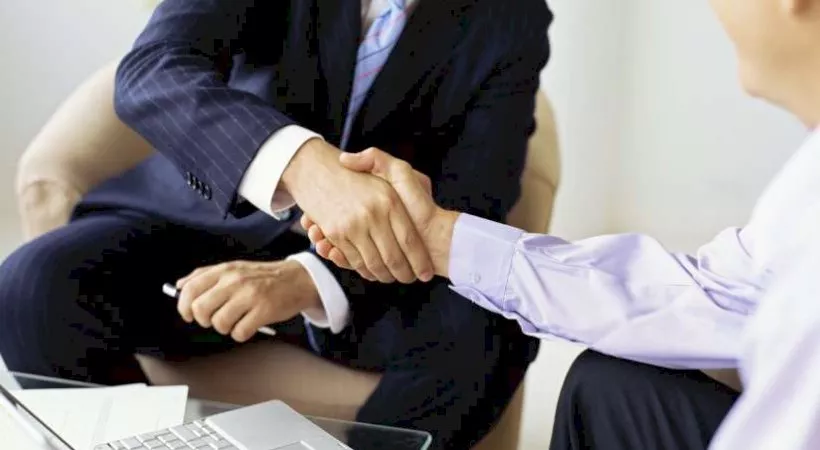 Honing your negotiation skills may not only secure great deals for your business, it may also help improve the personal and professional aspects of your life.
Consider the tips below as you work on developing your negotiation skills.
Be prepared
All good negotiators begin with ample preparation regardless of whether they're negotiating for flexible hours or a business deal worth a few million dollars.
Being prepared is the foundation of all negotiation strategies, so it's important to take the time and make an effort in building your defence.
Know your value
You need to know your value or the value of what you're offering so that you can defend what you're asking for.
In a job offer, consider researching the required skill set and current rates for the position you're applying for to better understand where you stand among other candidates. This should give you an idea of potential salary and benefits package you can negotiate for.
Likewise, knowing what you can contribute to the company can help you defend your asking salary when a potential employer has a lower offer.
Learn to read body language
You also need to be observant throughout the negotiation and read subtle clues revealed by the other party's body language.
Some things you may notice through body language is their level of interest: if the other party is interested or wants to leave because they know they can't get what they want from you.
In a sales negotiation, for instance, the potential buyer may not be willing to pay at your selling price because a shop one block away is offering a similar item $50 cheaper. However, you may pick up some clues that can tell you how to get them to buy from you instead.
For instance, they may have subconsciously glanced at another item in your shop on several occasions during negotiations. You may offer them both items as a package with the other item priced at a discounted rate – if you don't mind lowering the price for the added item. This way, you secure the sale and the buyer gets two items they wanted at a "discount".
Be objective and think long term
Set your ego aside during negotiations because it can cause you to lose sight of what's important – to successfully secure a deal that is acceptable to your terms.
Determine what the other party wants
You're not the only one who wants something when a negotiation takes place. Figuring out what the other party wants would not only help you anticipate their demands, it may also help you provide a defence or an offer that may convince them to give in to your requests.
Recognise long-term opportunities
Consider negotiations as an avenue to establish long-term relationships.
This means that you should look for other potential benefits you may reap in the future instead of focusing on the immediate reward. In that sense, you may want to consider giving in to some conditions that the other party wants in order to secure long-term benefits on your end.
In a negotiation with a potential supplier for your small business, for instance, you may give up your ideal purchase price in exchange for further discounts when your orders reach a certain amount. Doing so may ensure that you won't need to raise your prices or find a different supplier when demand for your products increase.
Another advantage to this is that the other party may be more amenable to accepting your requests in the future as they know that transactions with your business are assured.
Find a common ground
Both parties come into a negotiation with their own objectives, and there's always a chance that there's a big gap between them.
The best way to ensure a positive outcome is to determine your own acceptable terms and compare it against the other party's acceptable terms. Unless the terms are too far off from each other, there's a big chance that you'll find areas that are acceptable to both of you.
This is similar to haggling: the seller wants to sell an item at a higher price, but the buyer wants to buy items for a lower price. To settle, both parties negotiate until they arrive at a price that's acceptable to them – otherwise one or both walk away from the deal.
Anticipate arguments – and avoid them
Negotiations shouldn't be a clash of egos – they should be treated as opportunities for both parties to come to an agreement that is favourable for both.
The potential for arguments to arise usually come from when one party feels they are at a disadvantage and react negatively to the offer. To avoid this, anticipate what will make the other party feel disadvantaged and make sure to address it. Likewise, give something of interest to them in return.
For instance, your small business needs to tap a logistics company for expansion, but the best candidate refuses to lower their rates to your preferred prices for a young company. Don't immediately accuse them of being unfair and fight – remember that many small businesses close down within the first three years of operations.
Consider showing them proof of how profitable your business is and its potential to get bigger with their help. Then negotiate for discounts when you reach certain conditions. Negotiating for a long-term partnership may convince them that they won't be taking a loss from giving your business further discounts down the road.
Be professional and seek partnership over profit
Negotiating isn't like a game of poker where you hide your cards and bluff other players into making a move that's in your favour. A successful negotiation is when both parties come to an agreement in a win-win scenario – where both parties feel they agreed to satisfactory terms.
Even when negotiating a salary increase in your current job, being armed with the right approach can make a difference.
Explore nestegg for more ways to improve the way you earn.
Forward this article to a friend. Follow us on Linkedin. Join us on Facebook. Find us on Twitter for the latest updates
About the author