Try another search or check out these top posts
Earn
How to promote your product on social media
Promoting your product on social media can seem like a difficult undertaking. Here are the ways you can effectively use these digital platforms for marketing.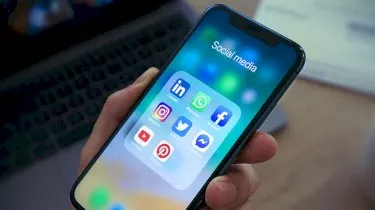 How to promote your product on social media
Promoting your product on social media can seem like a difficult undertaking. Here are the ways you can effectively use these digital platforms for marketing.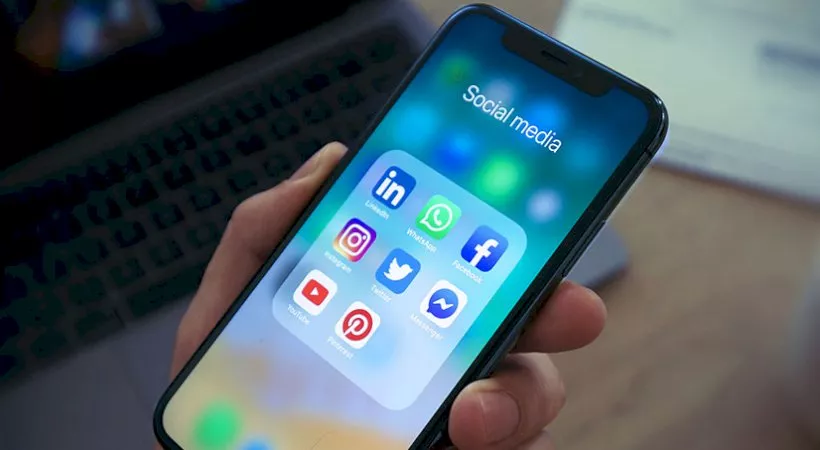 Most businesses use social media for marketing these days. Social media marketing allows businesses to reach their target audience and promote their products or services on various social media platforms.  
However, setting up an account on social networks and creating content is not enough. Marketing on social media is highly competitive and constantly changing. If you are a business looking to market your products, you must implement creative strategies for social media marketing to be effective. 
 Here are a number of ways you can promote and sell products on social media networks. 
Fill out all the details on your social media profile 
You should include the complete details about your business or product when signing up for social media accounts. 
For example, your Facebook page must include all contact details, store addresses or relevant links to your product's website. This strategy should be applied to all social media accounts that your brand is on. 
Having complete details on your social media account will give consumers who are interested in your product access to more information about the brand and how it can add value to their lives. 
It is also important to practice cross-promotion on your accounts. On your Facebook page, link your social media accounts on other platforms such as Twitter and Instagram. On Facebook, you can add your social media handles in other accounts on your banner picture. 
If you have a physical store, make sure that customers are informed that you are active on social media. Get your employees involved. Ask them to promote your social media accounts to walk-in customers and to discuss the benefits of following your account. 
Run social media ads
By creating social media profiles, it is easier for customers that are initially interested in your product to find you on social networks.
However, the competitive nature of social media marketing has made it difficult for businesses to sustain their online reach. Changes in algorithms in social media networks such as Facebook, Instagram and Twitter have also affected marketing in these digital platforms. 
In 2018, Facebook announced that it changed the algorithm in the social media network on what content will be shown in users' news feeds. The company expressed its desire to focus more on "connecting people and less about consuming media in isolation". This meant that businesses have to implement strategies in order for marketing content to become more visible for target consumers. 
An effective strategy to improve your business's organic reach (how many people you can reach by posting in your account for free) is to pay for social media ads. For example, paid Facebook ads can help you boost views on a post. This will increase the engagement on your page and bring your product more leads, which can be converted to sales. 
It is also important to ensure that the social media ads run by your page are shown to your target audience. You can take advantage of the analytic tools provided by social media sites that will help you reach users that may exhibit a pattern of online behaviour, interests or likes that may be in line with your target audience.  
Host contests on social media 
Conducting contests on social media networks is a good way to generate interest in your product. It will also allow you to promote a certain product without having to pay for advertisement.
Contests on social media platforms should be engaging. Make sure that the contest will be accessible to all interested individuals. It can be as simple as a giveaway contest. Giving free products or services usually catch the attention of your current followers or any new customers and will encourage them to join.
Here are some examples of effective Facebook and Instagram contests you can run: 
"Follow us"/ "Like us" and share contests
Photo or user-generated content contests
"Tag a friend in a post" contest
Generate a hashtag contest 
Establish confidence through product reviews
Recent studies show that product reviews have a big impact on how potential buyers view a product. According to the Spiegel Research Center, almost 95 percent of consumers read online reviews before purchasing a product. 
 Positive reviews and testimonials from existing customers are the best way for interested buyers to be more informed about what you are selling. They also serve as social proof that can build up confidence in your product. 
You can establish consumer trust in your brand by posting photos of your customers using your product. Some brands post user-generated stories and videos on how their product positively affected a buyer or user. 
Give deals and promo codes 
Sharing deals and promo codes to your social media followers can help drum up interest in your product. 
Provide deals that are exclusive to your social media followers to build up brand loyalty and strengthen your bond with them. 
You can also run flash deals that are time-limited or will only be available on certain platforms, such as in links in Instagram stories or in a Facebook post. Some brands offer personalised discounts on birthdays or create special promos for specific holidays. 
These special deals for social-only followers can help keep them engaged and interested in the content you provide. It also allows you to target a part of your followers depending on what kind of deal or discount you are offering. 
New customers attracted by your discounts may also repurchase your product and help promote it with their positive feedback. 
To learn more about digital marketing, explore nestegg today!
Forward this article to a friend. Follow us on Linkedin. Join us on Facebook. Find us on Twitter for the latest updates