Try another search or check out these top posts
Earn
A freelancer's complete guide to getting clients
Becoming a freelancer requires you to secure your own clients in order to earn an income. But finding clients can prove to be a difficult challenge, especially when you're new to freelance work.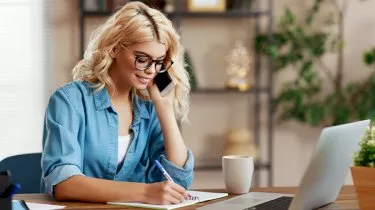 A freelancer's complete guide to getting clients
Becoming a freelancer requires you to secure your own clients in order to earn an income. But finding clients can prove to be a difficult challenge, especially when you're new to freelance work.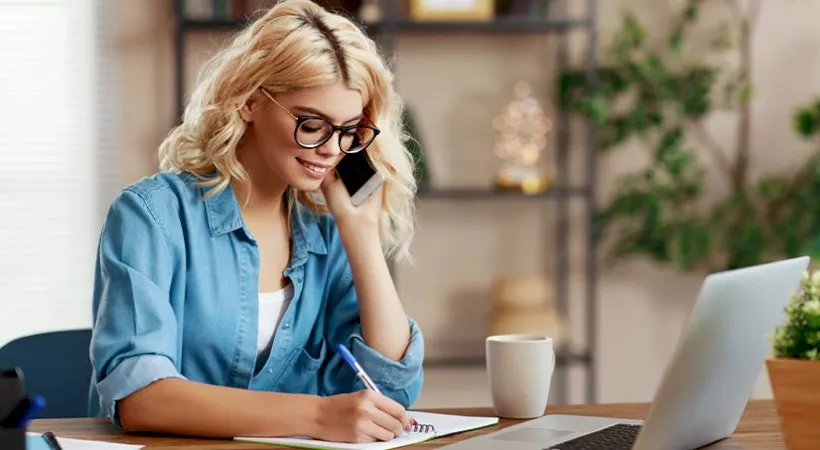 Below are some things you need to do to make it happen.
Prepare for potential clients
Finding clients is similar to applying for a job in a company: you need to prove why you're the best candidate for the type of work they require.
Understand your preferred client base
If you already have a specific type of client in mind, make sure to get a clear understanding of how they operate.
Answer the following things to better understand your ideal client base:
What kind of clients do you want to work with?
Perhaps you want to work with professionals in a certain industry or specific types of businesses. To grab their attention, you need to get in their headspace and put yourself in their shoes.


What sort of problems related to your service or product do they usually have?
Consider what problems they usually run into in the course of running their business that is related to what you offer.

Consider sending out emails to people who belong in your target market and ask what sort of problems make them want to reach out to people like you.


What kind of solutions do they look for?
Follow up by asking what sort of solutions they want to resolve the problems they mentioned. 
How do they search for solutions? Where do they go and how can you get there?
Ask how they went about searching for a professional to deliver the solution they needed. 

For instance, ask which websites or freelancing platforms they visited or whether they preferred to seek recommendations using social media platforms. Create a strategy using the information you receive.

Update and market your portfolio
Having an updated portfolio to show prospective clients is crucial because your best work is what will entice clients to avail your products or services.
You don't need to have a lot of samples, but the few that make it to your portfolio should ideally be the ones that showcase your skills.
Once you understand the types of problems your preferred clients usually have and the solutions they want, add your versions in your portfolio.
For instance, if you're a web designer whose potential clientele are scrambling to make their websites mobile-friendly, consider including mobile web page designs in your portfolio.
Personalise your pitch
Potential clients will be more motivated to work with you if you show them that your ideas, products and services can help improve their business.
Research about a potential client before approaching them so that you can offer the right products and services. Likewise, try to get a feel for how they communicate and what their priorities are so that you can emphasise these.
Personalising your pitches may take up time, but it will help you make a compelling and relevant pitch.
Search for clients
There are a variety of ways to find prospective clients – you just need to get in their minds and look in the right places.
Network
If you know the type of clients you want, where they go and what types of activities they do, find ways to be present in the same location and get to know people.
Consider going to seminars, local meet-ups and other relevant events armed with your business card and a brief introduction.
Don't give a sales pitch and don't expect the people in the conference to hire you – this may give them a bad impression of you. Rather, treat them as relevant connections who can introduce you to potential clients.
Look through job boards
If you want to find a client who's already looking for someone with your skills, consider going through local and relevant online job boards.
You may also join professional groups in social networking sites.
Remember to ask questions about and/or provide insights before taking on a project.
Join freelancing platforms
There are many online freelancing platforms to choose from, so find one that your preferred clients frequent.
Don't simply join a platform that freelancers go to because not all platforms can satisfy the type of clients, projects and payout you want.
Make clients come to you
You may also get clients interested in your work by increasing your visibility and authority when it comes to the type of work you do.
Offer a free service
Paying clients may be your preferred clients, but strategically working for free once in a while can attract more clients – if you choose the right people to make a pro bono offer to.
For instance, you may provide a free service to a business or cause you support.
Should they accept your offer, your generosity will surely leave a lasting impression and may even result in a few recommendations to paying clients.
Position yourself as an authority
You can attract more high-value clients by becoming an authority figure in your line of work.
Get people in your industry to recognise your expertise by creating relevant and helpful content, guides or products that may help others with their work.
For example, you may create a step-by-step tutorial on a variety of design topics if you're a graphic designer. Likewise, you may start your own blog and do guest postings on relevant sites if you're a content writer.
There's no quick and easy way to get clients – you'll have to do the legwork by approaching people and building your business up enough to get them to come to you.
Explore nestegg for more ideas on how to earn money and improve your income.
Forward this article to a friend. Follow us on Linkedin. Join us on Facebook. Find us on Twitter for the latest updates
About the author