Earn
How can I teach myself skills to make money?
Acquiring a new skill can be difficult for a lot of people, especially since expanding your repertoire of skills can take time and money that may not be readily available to you. Fortunately, you can always teach yourself the skills you need to increase your current level of income.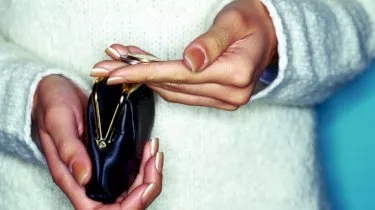 How can I teach myself skills to make money?
Acquiring a new skill can be difficult for a lot of people, especially since expanding your repertoire of skills can take time and money that may not be readily available to you. Fortunately, you can always teach yourself the skills you need to increase your current level of income.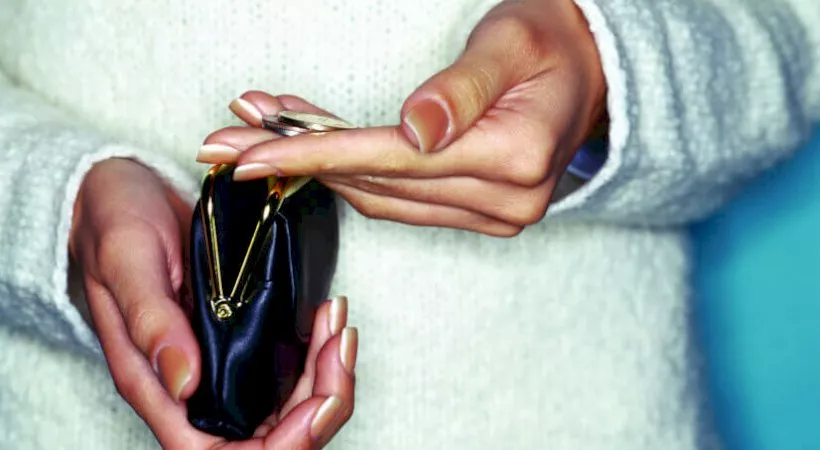 There are real-world and online courses available for learning new skills, but the learning process can be difficult without the proper tools and mindset.
Below are some things to consider if you want to learn income-generating skills by yourself.
Know what you want to learn
There are a large number of skills that you can learn at any given time and you may even want to learn so many that you end up overwhelmed and give up before you even begin. To ensure that you won't quit easily, you need to know what you actually want to learn and why learning that skill is important to you.
For instance, you may need a skill so that you can ask for a pay raise or because it can open up more opportunities for vertical movement in your workplace. Likewise, a new skill could help you lay down the foundations to move to a different trade (i.e. from being a barista to a pastry chef or graphic designer).
It's fine to have a long list of things you want to learn – just list them all down. The important part is that you need to be able to answer why learning a certain skill is valuable to you.
Focus on one skill at a time
Once you have your "skills to learn" list, choose the most important one according to your current situation. If that's still difficult to answer, consider numbering the skills you listed according to your desire to learn them – then choosing only the top 10.
But your selection doesn't stop there. Keep on halving your list until you end up with the one skill you feel you need to learn most in the present – then commit to it.
Set a target
Once you've settled on the skill to learn, you need to set a realistic target or objective for the skill given a specific amount of time. Breaking down the milestones into smaller, more achievable steps can help speed up the learning process.
For instance, when you commit to learning a new language for the next 30 days, this doesn't mean you would become well-versed in the language within that given time. But it may mean that you will be learning the basics, such as the alphabet or syllabary and some expressions for 30 minutes each day. At the end of the 30-day period, you may know the basics well enough to catch some words you fully understand when watching a movie in that language.
Likewise, you may "dissect" what you want to learn and focus first on the crucial sub-skills that you need each time you will apply the skill.
If becoming proficient in public speaking is your goal, you don't need to push yourself to speak in front of an audience right away. Consider developing your other verbal and non-verbal skills first. For instance, practice enunciating your words clearly or try guided meditation prior to speaking to help collect your thoughts. Then work your way up each week until you're able to comfortably speak in front of an audience, large or small.
Search for resources
Since you already know what you want to learn, search for resources that will enable you to learn it. Your resources can be from the real world, such as physical books, or the internet, such as educational blog posts and free online courses.
There are a number of great resources available for almost any skill you'd want to learn – all you have to do is to search for it. But it's best not to take too long in your search, otherwise you'd lose precious time you could use for learning.
Set aside one to two hours for your initial search and, perhaps, half a day to acquire the materials you need to get started.
Learn to evaluate resources
A valuable skill to learn when teaching yourself is learning how to evaluate the resources you find.
Just because some people you know swear that one book or website is better than another doesn't automatically make one resource better. Take user reviews and the type of people who used the resource into consideration. Compare their level and goal for learning to yours.
A linguist may prefer a foreign language book that focuses on correct grammar and syntax heavily while a tourist may prefer a book that teachers as many phrases as possible in each chapter. Another book that both users rated low may teach a few phrases and use those as a springboard for teaching grammar. Choose whichever is more appropriate for you, not just the resource that received a higher rating.
Dedicate time for learning
You may be a very busy person but if you really want to learn a new skill to make more money, you'll have to make time for it despite your busy schedule. It can be as short as 30 minutes each day or 20 hours spread over 30 days.
Use a learning method that works best
According to studies, learning styles (i.e. visual, auditory, etc.) don't have much of an impact with a person's ability to learn. However, learners perform better when they find personal meaning in what they're learning.
Consider combining your dedicated learning time with a learning method that is effective according to your circumstances.
Many people may be comfortable with using flash card applications and memorising phrases when learning a new language, but it may not be effective for you. It's perfectly fine if you prefer reading picture books meant to help children learn.
Likewise, you may increase your learning capacity by applying the knowledge you learned right away – even if it's a trial and error in the beginning. For instance, instead of reading foreign language grammar books and answering written exercises, consider speaking and writing in that language and correcting yourself along the way.
This way, you'll also get some practice time from the beginning.
Be consistent
Consistency is key when attempting to learn something new. Find a way to ensure that you'll stick to your learning schedule. This includes removing all potential distractions and making sure that you have the tools for learning within your reach anytime. 
It can be something simple like bringing your foreign language notes or phrasebook in your bag every day.
Likewise, you can set up the environment in a way that makes it easy to fall into practising your skill.
Conquer plateaus
No matter how far advanced you may be in the skills you're learning, there will always be days when you feel like you're not improving – but remember that there's always room for improvement.
When you hit a plateau, don't give up. Find ways to break through it by identifying any area you may be stuck on or by changing your learning strategy.
It's also important to consult those who are already knowledgeable for advice on how to overcome your situation.
Seek feedback from knowledgeable parties
Receiving feedback can help you identify which aspects or your learning style are working and which are faulty. It also helps determine whether you're on the right track and which parts to focus on to ensure a steady progress.
If you don't personally know anyone who can give you feedback, consider joining a forum or something similar where you can get advice from experts. You may also join online or offline communities where you can interact with your fellow learners and share what works, what does not and how they conquered their own plateaus.
When you feel that you've achieved the level of skill you set out to learn, decide whether you want to take it higher or learn the next skill on your list – then do these steps all over again.
Skills you can start learning today to make money
However, if you're not yet sure what you can learn to make extra money, we've also got that covered.
Some income-generating skills you may wish to consider are:
Content writing
Photography
Programming or website development
Design (graphics and/or web)
Art and/or animation
Foreign language
Music (or musical instruments)
Home repairs
Personal finance
Investing
Of course, you don't always need to start from scratch. You may instead focus on honing skills that you already have by applying the process above so that you can be more proficient in that skill.
Explore Nest Egg for more tips and tricks on earning.
Forward this article to a friend. Follow us on Linkedin. Join us on Facebook. Find us on Twitter for the latest updates
About the author