Try another search or check out these top posts
Earn
Freelancing Series: What you should include in your invoice
You may need to send out invoices to clients whether you do freelance work or establish your own small business.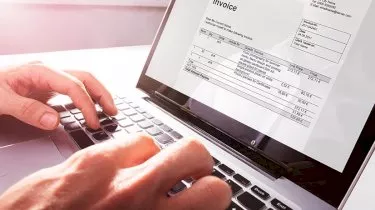 Freelancing Series: What you should include in your invoice
You may need to send out invoices to clients whether you do freelance work or establish your own small business.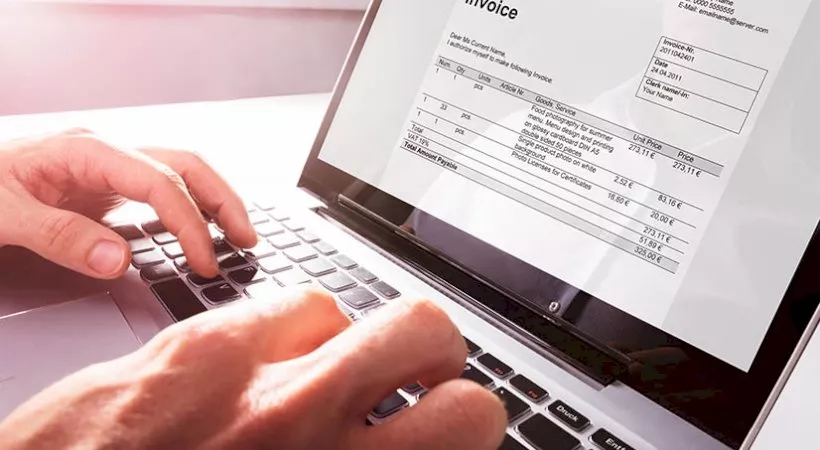 Here's an easy guide on how to write your own invoice.
Do you need to issue an invoice?
An invoice is a great way to keep track of paid and unsettled payments from clients, especially if payment settlement isn't done upfront. 
It also helps freelancers and independent contractors keep track of their income for tax purposes.
What to put on your invoice
To make your invoice as effective as possible, you need to include all the necessary information that would make it easier for your client to understand and pay on schedule. Include the information listed below: 
Header
Your invoice should ideally have a header with your information on it. The information should include your name or the business's name, address and contact details.

Likewise, consider adding your logo – if you have one – as a form of branding.
 
Client's information
Make sure to identify your client at the top of the invoice and include their contact details. This would ensure your client that the invoice is really meant for them.


Invoice type and number
There are different types of invoices you can use depending on your contract with the client, so it's important to send the appropriate one to reduce confusion. Below are the different types of invoices you may use:



Type of invoice
When to use it
Pro forma invoice

An invoice you send to the client prior to completing the work you were contracted for.

Pro forma invoices serve as a reminder of how much will be due once you deliver the product or service. It may also be used to indicate the value of items you give for free.

Interim invoice

An invoice that breaks down the value of a contract into multiple smaller payments instead of a lump sum payment.

You may send interim invoices each time you complete a portion or phase of a large project.

Final invoice

An invoice you send a client once a project is completed and payment is due.

Ideally, final invoices should include an itemised list of the products and services that you provided.

Recurring invoice
An invoice you send to request payment for ongoing services, such as subscriptions and memberships. It may also be used for ongoing long-term projects with the same client.
Past due invoice

An invoice you need to send your client in the event that they fail to remit their payment by the due date on the final invoice. This should be sent immediately after the final invoice becomes late.

You may indicate any late fees or interest charges that the client may have incurred (according to your contract).



Make sure to indicate the type of invoice you're sending so that your client has an idea of what to expect and as evidence that they were really sent an invoice.


Invoice number
There's no set format for invoice numbers, but it should ideally be easy for you to remember or identify. You may simply number each invoice you send (e.g. 1, 2, 01, 02, etc.). You may also create a code that will help you identify the client and invoicing date (e.g. 090919C5 for the 09 September 2019 invoice of client number 5).

The invoice number is important because this will help you record all the invoices you send out. Likewise, the invoice number may help your clients identify which invoice you are referring to on your reminder.
 
Important dates
There are two important dates you need to indicate in your invoice: the invoice date and due date.

The invoice date should reflect the date when you issued the invoice, not necessarily when it was received by the client. The due date identifies when the client needs to pay the bill to avoid any late payment charges that were agreed upon and identified in your contract.
 
Services rendered and amount due
Your clients may already know what you were contracted for, but they would still want to know what exactly they are paying for. Identify all the goods and services that you delivered for a particular invoice and include a short description, individual price of each item and subtotals.

Make sure to clearly identify the total amount due.


Payment terms
Paying would be easier for your clients if you offer convenient payment options. If you accept more than one means of payment, make sure to identify them all in your invoice and indicate which one you prefer.

For instance, you may accept payments through Paypal, bank transfer and cheque payments. Note all of these options in your invoice and identify which one you prefer.
You may simply add this as a note or reminder at the bottom of the invoice (e.g. "Payments accepted through Paypal (preferred), cheque and bank transfer.")


Additional reminders
Finally, add any reminders that your client may forget about your contract or agreed terms, such as late payment charges. You may also add discount promotions for early payment that your client may take advantage of.
This portion should be short but informative enough so that your client is reminded of what has been agreed upon or is informed of any promotion they may benefit from.
How to make an invoice
There are many free invoice templates online that you may use, but you may also create your own using a document or spreadsheet.
Likewise, there are some paid software that can help you personalise and keep track of invoices. The only thing you'll need to do is to ensure that you send out invoices on time and set up strategies to get your clients to pay you on time.
Forward this article to a friend. Follow us on Linkedin. Join us on Facebook. Find us on Twitter for the latest updates
About the author