Try another search or check out these top posts
Earn
Complete guide to monetise your photography
There are a number of ways to monetise your photography. Below is a complete guide on how you can make money from your photos while showcasing your talent.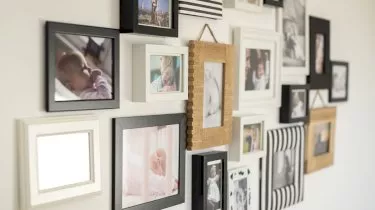 Complete guide to monetise your photography
There are a number of ways to monetise your photography. Below is a complete guide on how you can make money from your photos while showcasing your talent.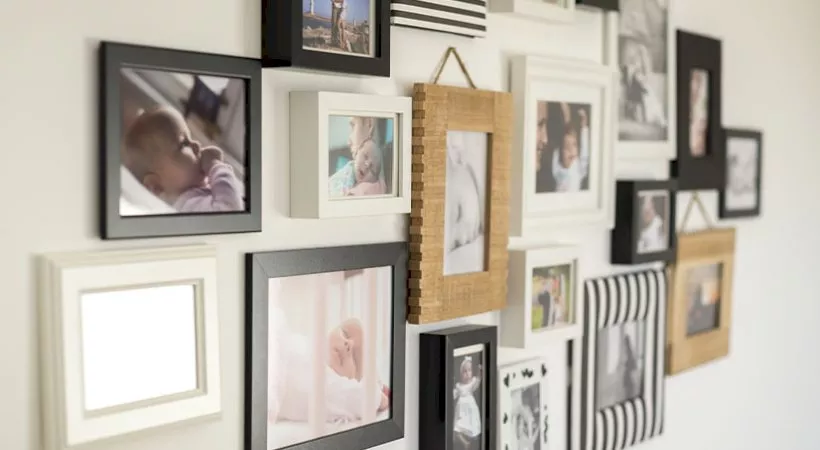 Whether you are a hobbyist or a full-time professional, monetising your photography may seem difficult at first. 
This complete guide will help you learn about how you can sell your photos online. It will also discuss business ideas that will help turn your dream of earning money from your photography into a reality. 
Sell stock photos  
One of the best ways you can earn cash is by selling your photos to stock photography platforms.  
Despite the intense competition in stock photo sites, the demand for high-quality images is constantly growing. There is also a demand for all types of photos so you will not be restricted to a certain subject. 
There are certain photography genres that are more in demand compared with other subjects. This includes landscape, architectural, wildlife and street photography. You should check which pictures are highly in demand when you choose a certain stock photography site. 
Once an image is uploaded to stock photography sites, it becomes a source of passive income. You will not need to actively update the photos and as long as it is on the stock photo website, it can continue to be an opportunity for you to earn money. 
Popular stock photography websites include Adobe Stock, Shutterstock, Getty Images, iStock, Alamy, Etsy etc. These websites take a cut or commission whenever someone buys and downloads photos you have uploaded. As a contributor, there are also websites that let you take control of your works' copyrights. Explore which website you think best fits your preferences and will be profitable for you at the same time. 
You can also choose to sell your photos on your own website. If you have your own site, you have full control of your photos. You can set your own prices and you receive 100 percent of your profit. 
Write a photography blog
Aside from producing good images, having a blog is one of the most important steps to take to make money from your photography. 
A photography blog is a good platform to showcase your best images. It will help you connect with your target audience and gain new audiences. Creating a blog will also be helpful in generating leads for your photography business and services. 
Here are the ways you can earn money through your blog:
Advertisements: Through your blog website, you can advertise products and earn money without putting in too much effort.
Affiliate programs: You can also collaborate with brands and companies through affiliate programs. Under this program, you will receive a commission for each sale made from promoting their product and services in your blog. 
Product and gear reviews: If you have built up a reputation in the photography scene, there is a high chance that companies will compensate you for writing reviews about their products. Remember to write honest reviews to retain your credibility.
Companies and brands prefer to work with blogs that have a high traffic rate. Applying search engine optimisation (SEO) strategies to your blog's website and promoting on social media are good ways to increase the traffic and engagement on your photography blog. 
Sell photography prints and products 
Selling photography prints may be the most preferred method by photographers of monetisation. It allows photographers to fully showcase their talent and has the biggest potential for profit. 
While selling prints on paper may be the most typical way to earn good money from photography, it takes more effort than the other methods. You need to be creative and look for opportunities to sell hard copies of your work. 
Photobooks and coffee tables are photography-based products that you can sell. Before creating them, you must have a specific niche. Having a niche will help you focus on the content that is relevant and consistent with your style. By building your reputation in a particular niche, your book will have more potential buyers. 
Using print-on-demand services like Blurb, Shutterfly and Lulu Xpress are good ways to test the demand for your works. If there is a strong demand for your products, you can choose to invest in increasing the number of books to print. 
After creating your photobook or coffee table, you can contact a local coffee shop or gallery that displays works of artists. Some of these establishments offer to showcase works of art for a commission for every sale made. You can also sell prints to companies or businesses that are looking to decorate their space with pictures. 
Promote and sell your images on social media. If you have an account, your followers might be interested in purchasing printed copies of your works.  
Another way to make money is to print your photos on physical products. Several websites and tools allow you to upload your pictures and print them on materials, including mugs, clothes and calendars. Ensure that the quality of the product is the same as the quality of your photos before mass producing them. 
Create and sell an e-book   
If you are a highly skilled photographer and you are an expert in the industry, writing an e-book is a good opportunity for you to monetise your photography. 
Creating an e-book will require you to undergo a long and difficult process. You will need to provide good content and photos and then sell it online. While it sounds time-consuming, a good e-book can be profitable for many years and can be a steady source of income if properly done. 
Before creating an e-book, understand what type of content to sell to your target audience. Your e-book should be informative and informational. The topic of your e-book should also align with your field of expertise in photography. 
A good book can boost your reputation in the industry, resulting in more brand partnerships and leads for your photography business. 
The success of your first e-book will also increase the likelihood of higher sales for your next e-book. 
Offer photography services 
There are plenty of opportunities to sell your photography as a service. There is a steady stream of jobs such as covering events, product photo shoots as well as fashion model shoots that involves the use of your photography skills for a certain rate. 
Most photographers opt to work as freelancers. If you are just starting out, you can list your service in freelance directories and websites. Freelancing also provides photographers a chance to build their network and meet potential clients. 
When attending networking events, always have a business card with your contact details. It should include a website or social media profile where a potential client can see your work. Your online profiles should be presentable and professional in order to leave a good impression and increase your chances of being hired or booked. 
Promote brands and companies through social media 
Brands and companies have started to realise the power of influencers when it comes to social media marketing. 
Instagram in particular is a good platform for photographers to promote their work. If your social media account has a big number of followers, you can be tapped by brands or businesses to promote their services or products with your photography. 
Work with brands that are in line with your niche. Also make sure that you are genuinely vouching for them and have tested their products personally. 
Conclusion
There are numerous opportunities for you to make money from your photography. Aside from your skills and talent as a photographer, your effort and hardwork will ultimately determine your earning potential.
Forward this article to a friend. Follow us on Linkedin. Join us on Facebook. Find us on Twitter for the latest updates