Try another search or check out these top posts
Earn
Can you actually make money from surveys?
Can you actually make money from surveys? We take a closer look if the rewards from this digital side hustle is worth the time and effort.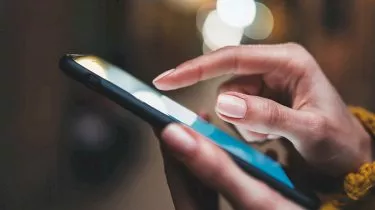 Can you actually make money from surveys?
Can you actually make money from surveys? We take a closer look if the rewards from this digital side hustle is worth the time and effort.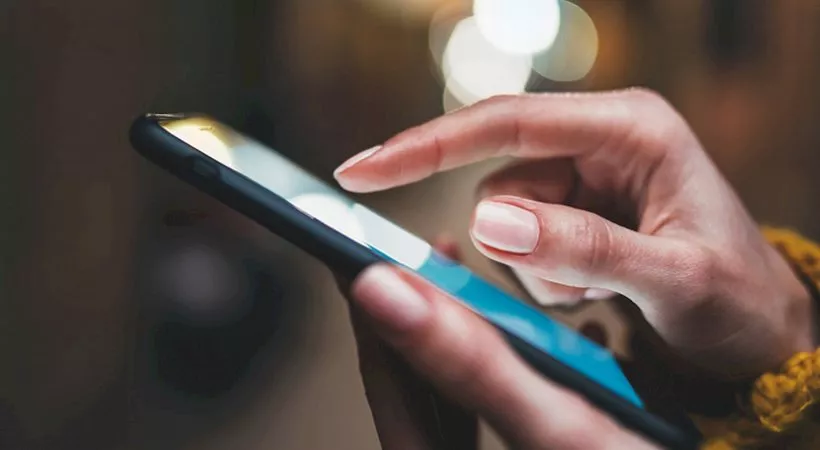 Answering surveys is a great and easy way to make money online. Survey sites are virtually everywhere. You can earn rewards, cash or gift cards by answering surveys about almost every topic under the sun. You also have the freedom to choose with survey companies you can work with. 
Convenience also makes taking surveys an attractive side hustle. You can work from the comfort of your own home and you can do so in your preferred time.
The main question is how much money can you make from survey sites? Is the work involved worth the earnings from completing surveys?
Why are there online surveys?
You may think that getting paid to take a survey is not a legitimate side hustle. After all, who and why would anyone be willing to pay you for your opinion and thoughts?
In reality, consumer feedback is valuable to a lot of companies. These surveys are usually run by market research companies that are hired by businesses to learn your opinion on ads, products, services and other business-related topics that require input from customers. 
Consumer feedback helps these companies to adjust their products and services before they are released to the public. The information gathered from surveys may also impact the way a new product is developed and how it will be marketed. 
In the long run, the success of a product or a service will mean more profit for a company. This is why companies are willing to give you rewards when you take the time to complete a survey. 
How to take online surveys
If you want to get started with taking online surveys, you will need to do the following steps:
Explore which company to sign up with   
There are many kinds of paid survey sites looking for people to take their surveys. Some surveys include advertising effectiveness surveys, brand recognition surveys, product appeal surveys or surveys about a particular service. 
Make sure that the company you are working with is legitimate and will pay you for your time and effort. Do your research on which sites are scams and which ones are verified, either by other users or by resource websites. 
Aside from research, there are some red flags to look out for when choosing companies to take surveys for. Before you sign up, check the company's privacy policy in the contract. Some companies gather respondents' personal information only to sell it to malicious parties. If there is no stated privacy policy or if it says that the company can share your information openly, avoid answering surveys for this website. 
Also steer clear of companies that ask you to pay before answering surveys. Remember that legitimate websites will always be willing to shell out money to get the information they need and they will not ask to be paid.  
Create your profile
You will be required to create a separate profile for every company you complete surveys for. After registering, you will be asked to answer a series of questions. 
It will require some patience, but be sure to fill out each profile as completely and accurately as possible. Each survey is created for a certain demographic, so it is likely that the company will not send you a survey unless you are part of the target sample population that they are aiming to get insights from. The number of available surveys will be based on the type of focus groups market research companies would like to research for. Sometimes, you will receive free product samples to test and review.   
Receive surveys
Majority of survey sites will send you their available surveys through your email address. Some surveys will readily be available for you to take because you are one of their target demographic based on your profile. For other surveys, you will need to answer pre-survey questions to ensure that you are part of their target respondents. 
For some online survey sites, you will need to first-hand test the products and services of companies before filling out the corresponding questionnaires. 
Complete surveys 
On most websites, you will be asked to answer questions to complete a survey. It can be as easy as answering multiple-choice questions or it can be typing out long-form answers to certain questions. 
In order websites, you can earn by watching videos or playing games then answering a survey provided to review them.  
Collect your rewards
The type of rewards you can receive from company survey websites can greatly vary. In some survey sites, your earned points from completing surveys can be used to redeem cash or other perks and rewards. Meanwhile, some companies will directly transfer money to your PayPal account upon completing a survey. Some companies will offer additional incentives if you refer a friend for a survey. 
These steps can drastically differ from one survey site to another. Before signing up, make sure you understand all the processes involved when taking surveys. 
How much money can you make from surveys?
Is taking surveys worth it? How much you make will be based on which companies you sign up with, how many surveys you take, and what demographic you are part of. Monetary survey rewards can range from less than $1 or over $20. However, most survey websites pay in the lower range. Some websites don't give cash and will only allow you to redeem coupons or gift cards from your earned points. 
While your earnings from taking surveys can accumulate over time, realistically you can't make a full-time living on taking surveys. The amount of time spent to finish surveys (which can vary drastically from a few minutes to an hour) also makes it unsustainable as a side hustle as it will eat a lot of your time for a small amount of money. At most, the money you earn can leverage your spare time to earn some extra cash which you can use for your hobbies or small investments. 
People who are part of the gig economy recommend looking into side hustles that can help you earn a significant amount of money for your time. It's better to spend your time on side hustles that are growing in demand and are more profitable, such as being a rideshare app driver or being an Airbnb host. 

Looking for the right side hustle for you? Explore nestegg to learn more.  
Forward this article to a friend. Follow us on Linkedin. Join us on Facebook. Find us on Twitter for the latest updates