Try another search or check out these top posts
Earn
Achieve financial freedom as a freelancer in 8 simple steps
There's never been a better time to be a freelancer – but there are still some steps you need to take to ensure it doesn't wreak havoc on your finances, a bank has conceded.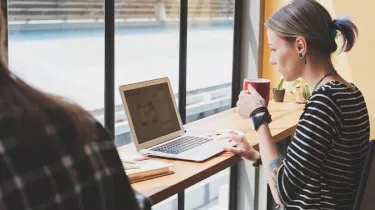 Achieve financial freedom as a freelancer in 8 simple steps
There's never been a better time to be a freelancer – but there are still some steps you need to take to ensure it doesn't wreak havoc on your finances, a bank has conceded.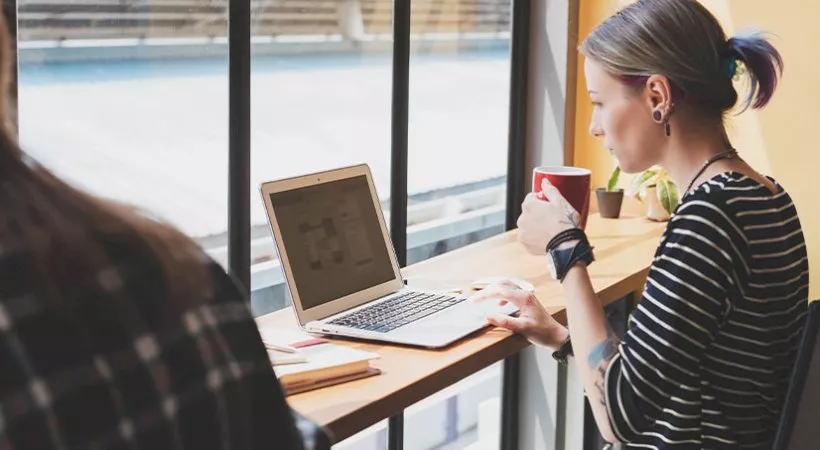 Bank Australia has released an eight-step guide for those "lucky souls that only need a computer and an internet connection to do their job" to ensure they stay on track financially as they are lured away from the daily grind.
Here are the eight things you need to consider if you want to live the freelancer life:
Step 1: Is freelancing really for you?
Bank Australia has pointed out a number of perks that can come out of a move towards freelancing, including flexibility, an ability to work from anywhere, the charging of higher rates, the potential for increased earnings, and starting and finishing work whenever you like.
On the flipside, it warned that freelancers "need a good dose of entrepreneurial spirit to find work".
"You'll need to be comfortable working alone, without a team or Christmas parties or awkward elevator chats or Friday social drinks," it flagged.
You'll also need to be willing to learn all about invoicing, accounting, tax and GST.
Freelancers need to be focused, and to be able to deal with rejection and uncertainty, too.
"And without a guaranteed paycheque coming your way every month, you'll need to be good at thinking on the fly," the bank continued.
If you think you can manage all of that, the bank said you've passed the first test.
Step 2: Set up an ABN
If you are starting small, like most freelancers do, register yourself as a sole trader and get an ABN.
Not only does this mean you are legitimate, Bank Australia highlighted that it also "means you can get pulled up if you try and pull a dodgy on your tax return".
Step 3: Use an accountant
"They're basically going to be your money guru for the foreseeable future," Bank Australia said.
"It might seem a little intimidating at first, but these guys are lifesavers when it comes to helping you get your finances (and taxes) in order."
Be sure to shop around to find someone you like.
Step 4: Be sharp
Bank Australia has emphasised the importance of coming across as a professional when you begin a foray into freelancing.
"Set yourself up with a schmick-looking website, get some business cards printed, and get yourself a nice-looking email signature," it advised.
Not only does it give the impression that you know what you're doing, but it'll help you to look like you're good at it, too.
"And don't skimp on the SEO friendliness of your website either – Google has the power to give you heaps of referrals if it knows where to find you," it continued.
While this might not seem important at first, it's an important foundation to have in place, the bank said.
Step 5: Start small
Is it wise to quit your job and freelance without lining up clients beforehand?
No.
nestegg has written before about how employees should plan for six months before they make the foray into self-employment. 
"Start building your freelance portfolio while you still have the security of your nine-to-five," the bank advised.
While it will mean working evenings and weekends, it reminded freelancers that "you're building an empire here".
"And Rome wasn't built by quitting your job and wading off into the unknown like some kind of maniac."
The bank advised locking down regular clients, with the aim of earning at least half of your full-time salary before you think about taking the leap.
"It might take months, maybe even years, but the point is that you just keep gradually building the thing and get it to a relatively healthy place before making any hasty decisions."
Step 6: Hustle
According to Bank Australia, "the 'hustle' is probably the key difference between freelancers that make it and freelancers that don't".
It has suggested setting up a weekly email or cold-call target with 10, 15 or 20 prospective clients that you'd like to work with.
"Give them a brief overview of who you are and what you do, and let them know you're available should they ever have a need," Bank Australia advised.
You can suggest catching up for a coffee if they're local, or jumping on a call if not.
Either way, don't overthink it.
"Tell them how you can help them, leave them with your contact details, and move on to the next."
Remember: There are thousands of potential clients out there, so don't take it personally.
Step 7: Set up a savings fund
Bank Australia said it's a good idea to use a chunk of all the freelance income you're earning for an emergency fund for when you do make the leap to full-time.
It suggested aiming to save three to four months' worth of living expenses "so that when you do eventually quit your day job, you know you have a buffer".
The buffer, plus a decent freelance income, will allow you to stand in "good stead to weather your first foray into full-time freelancing", according to the bank.
Step 8: Just do it
If you've successfully completed steps one to seven, you should be in a "pretty good spot to live the freelance life".
Bank Australia said while it will be hard work, it should also be rewarding.
"You'll be building your own business, growing as a professional and challenging yourself on a daily basis."
Forward this article to a friend. Follow us on Linkedin. Join us on Facebook. Find us on Twitter for the latest updates
About the author