Try another search or check out these top posts
Borrow
What is a good credit score?
What is a good credit score in Australia? Read on to learn what is considered as an excellent score and why it's important to have a good credit standing.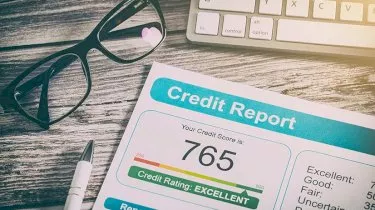 What is a good credit score?
What is a good credit score in Australia? Read on to learn what is considered as an excellent score and why it's important to have a good credit standing.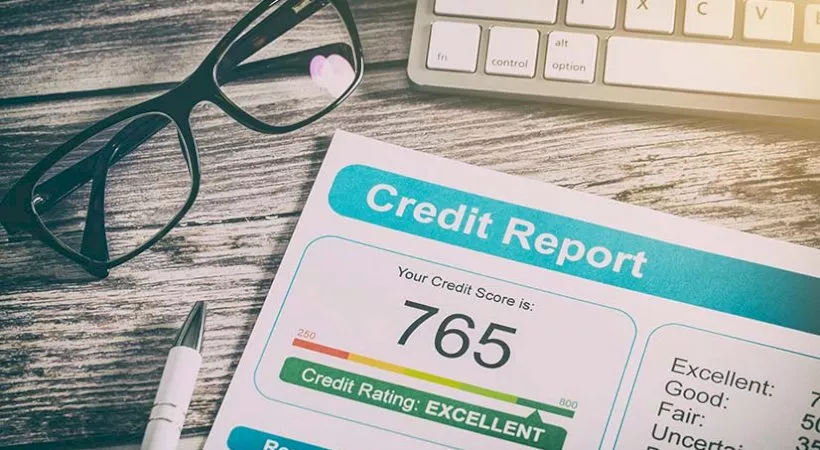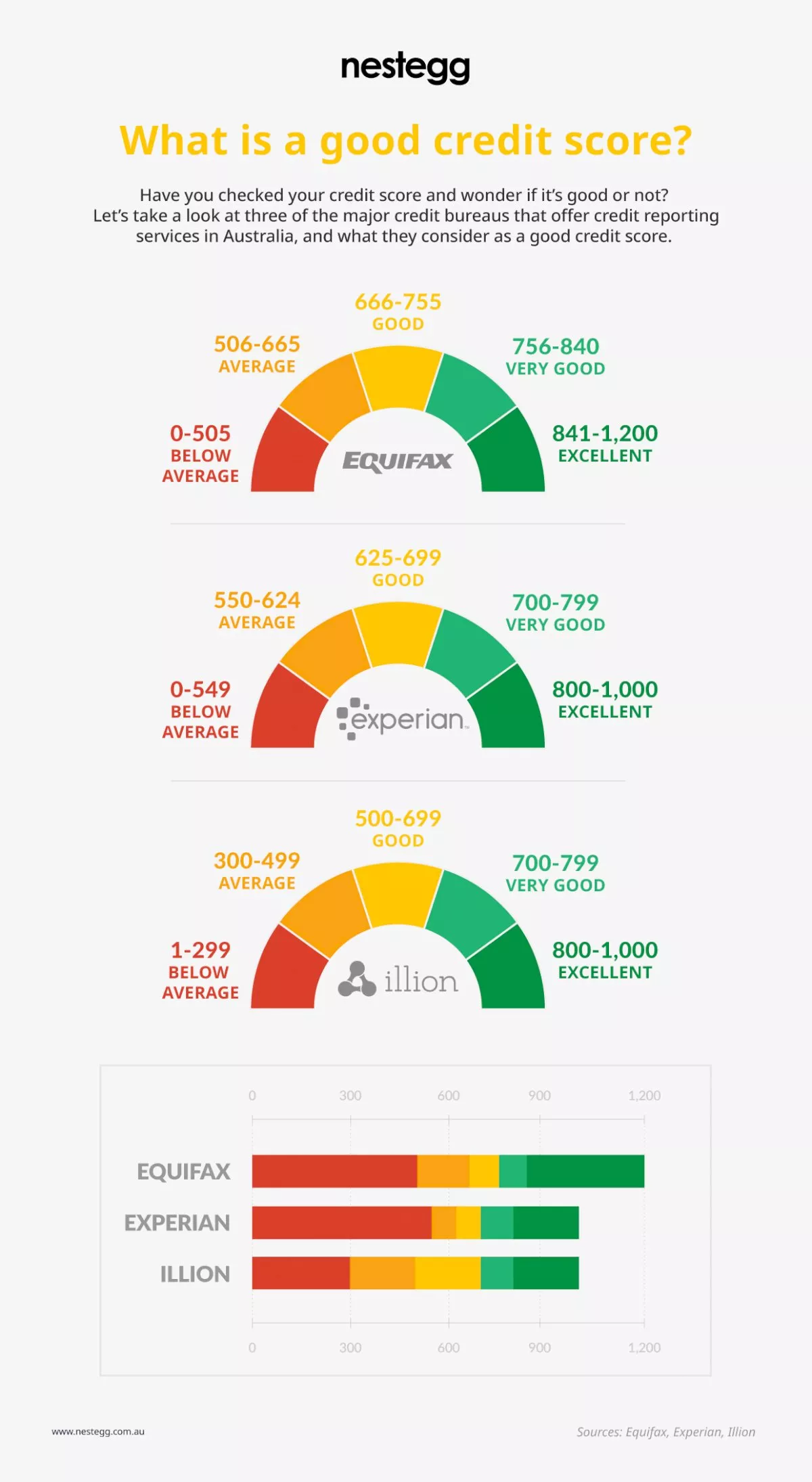 Click here to enlarge
Do you want to know if you're financially secure to purchase a house or a car? Or do you want to just take a closer look at your financial wellness? A good place to start would be to know your credit score. 
Credit scores are an important aspect of your financial health. A good credit standing can open up plenty of financial opportunities such as access to credit cards or loans with favorable terms. It can also help you unlock numerous savings and benefits that are only available to those with a good credit score. 
But what is considered to be a good credit score in Australia? Let's dive into how you can find out if you've got a good score and how this might benefit you. Additionally, we'll tell you how to improve your current score to get into a better range.
What is a credit score?
A credit score is a rating of an individual calculated based on the personal and financial information from a person's credit report. This includes a detailed record of your history as a borrower or your credit history. It shows how much you have borrowed in the past, whether you were able to repay your debt on time and any details of any credit applications you've made recently. 
You may think of your credit score as a report card. Instead of grades, your activity for the evaluated period is rated with a scoring range. But unlike grades, they are not included in your credit history. Your score will only be generated each time it is requested. 
Your credit score is important as it can be used by credit providers (banks, lenders etc) to help them decide on your loan application. In some cases, your credit rating can impact how much money you can borrow, terms and what interest rate lenders can offer you.
How is your credit score calculated? 
Your credit score can vary between a scale of zero to 1,000 or zero to 1,200, depending on the credit reporting agency you check your credit score with. But generally, the higher your score is, the better. 
In Australia, there are three main credit reporting bodies: Experian, Illion and Equifax. But you can also get your score through other providers. Each bureau uses a different scoring system, but generally individual credit scores relate to a five-point scale.
There's a confusion among Aussies about what factors affect their credit score. According to Experian's recent survey, 90 per cent of Australians believe that having high-value assets would boost their credit score. This is actually far from the truth. In reality, missing just one credit card repayment can cause a significant drop in your credit score. 
While every credit reporting bodies operate differently, there are common factors that can affect your credit score, including: 
Negative information.

This includes defaults (when you fail to pay back your debt), bankruptcy and court judgements against you. 

Repayment history.

Your credit score will reflect how you paid off your loan, made credit repayments or paid bills. 

Personal details.

Information such as your age, employment history and your address can also affect your credit score. 

The number of credit applications or enquiries you have made.

When you fill out an application for any type of credit, lenders will do a hard pull credit inquiry, which involves an official check of your credit report. A hard inquiry negatively affects your credit rating. A decline from a single hard inquiry will only last for a few months. But if you frequently apply for credit products, too many hard inquiries can have a significant damage to your credit rating.

Credit history.

When did you first apply for credit? You'd better take note, as this can also affect your rating.

  
What is a good credit score? 
Because each agency uses different credit score bands to categorise consumers' scores – as well as having different methods of calculating the scores – what is defined as a good credit score will really depend on which agency you're asking. For example, any Experian credit score above 700 is considered as "very good", while any Equifax credit score over 726 is also categorised as "very good". 
But as a general rule of thumb, a higher credit score is considered to be better because it shows lenders you have a reliable borrowing track record and, as a result, presents a lower credit risk. Lenders will usually favour borrowers who are in the top three rating categories (e.g. average, very good or excellent credit score). Generally, a score that is 620 and above will be favoured by lenders. 
To see how credit scores are categorised by the three leading credit agencies in the country, see the attached infographic. 
What are the benefits of a good credit score? 
Having a good credit score is important because it helps put you in a financially advantageous position such as:
Increased borrowing capacity.

If you have a reputable credit score, lenders may allow you to borrow a bigger amount. Your good credit history shows you are capable of meeting your repayments on time, thus a trustworthy borrower.



More negotiating power.

A higher credit score gives you some advantage when you want to negotiate a better interest rate on your home, car or personal loan than you would if you had a lower credit score. While there's no guarantee that a high credit score will result in a better rate, you can still try to leverage your high credit score to get better loan terms.



Higher approval rates for a credit card or loan.

While it's true that lenders take several factors into consideration before green-lighting a credit card or loan application, your credit score will still be an influential one. So, even if a good credit score will not guarantee a loan approval, it could greatly help your chances of getting a favourable response. 

 
Tips to improve your credit score 
Now you're familiar with how credit scores are rated, what category did your score fall into? If you're in the not-so-good category, don't worry! Here are a few tips that could help put you in a stronger financial position: 
Pay your bills on time.

This tip sounds like common sense, but it's important in building up your credit score. Pay all of your bills on or before the due date so you can have a consistent record of payments. This can help improve (or maintain) your credit score. Consider setting up a way to automate your payments to help you stay on top of things. 

Keep a consistently low credit balance.

If you have a credit card balance, it might be wise to keep it consistently low as to not hurt your credit score. But if you're repaying credit card balance in full ahead of the end of each repayment cycle, your balance may not be much of an issue.

Think before you apply.

As we've mentioned, applying for a new line of credit too often can hurt your credit score. Even if your recent stew of applications were approved, a string of 'hard checks' on your report in a short period of time can raise red flags for lenders. 
For more tips on how to boost your credit score, read here. 
Forward this article to a friend. Follow us on Linkedin. Join us on Facebook. Find us on Twitter for the latest updates