Try another search or check out these top posts
Borrow
Buy now, pay later coming to Apple Pay, reports say
Apple is expected to expand its financial services offering from credit cards to BNPL.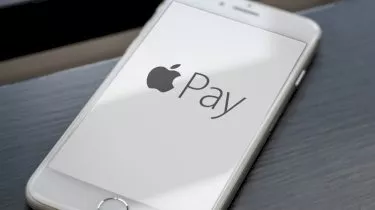 Buy now, pay later coming to Apple Pay, reports say
Apple is expected to expand its financial services offering from credit cards to BNPL.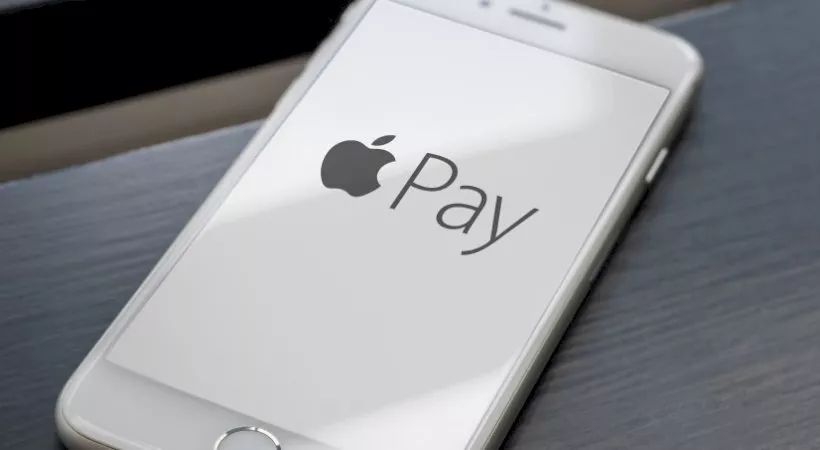 Apple is readying a rival for buy now, pay later (BNPL) services like Afterpay, according to a report by Bloomberg.
The report said that the new service is known internally as 'Apple Pay Later' and will rely on Goldman Sachs in much the same way as the company's Apple Card does. However, the report cited one source who said that the new offering would not be tied to the Apple Card or restricted to Apple Card users.

Similar to BNPL providers like Afterpay and Zip, this service would allow customers to break purchases made via Apple Pay out into either monthly instalments or interest-free fortnightly payments.

In theory, Apple Pay Later would be available via any merchant that already supports Apple Pay and available to any consumers who own an iPhone.

This move to offer integrated BNPL services within the first-party iOS interface rather than a third-party app would only be the latest example of Apple "sherlocking" a product or service.

This term refers to situations where Apple relies on third-party applications to identify business opportunities. It then copies and integrates them into the iPhone at an operating system level, forcing those third parties to compete with Apple directly.

Examples of this include the recent introduction of Apple Tags, which compete with Tile's Bluetooth trackers, and the addition of Sidecar functionality to iOS in 2019, which beguiled the developers of popular display management apps like Luna Display and Duet Display.
Even if existing BNPL operators may benefit from brand loyalty by consumers, the lack of friction between Apple's BNPL offering and the rest of their ecosystem can give them an unfair advantage. 

Stock prices for Affirm and PayPal declined following Bloomberg's reporting.
The one caveat here is that Apple's financial services have yet to become available outside the US. 
In order to issue the Apple Card to customers in overseas markets like Australia, Apple will need to either launch its own local bank or partner with existing financial institutions on a market-by-market basis. 
This is also the case for any local version of Apple's take on buy now, pay later.
However, it may only be a matter of time before that happens.
In 2019, Apple CEO Tim Cook told the German newspaper Bild that the company wants to "offer the cards everywhere". 
Speaking to nestegg, McLean Roche CEO Grant Helverson warned of a coming "dance of the elephants" in the BNPL space.

Framing the move by Apple as the result of "relentless spin and bluster" by BNPL operators, Mr Helverson predicted that the arrival of big players like Apple would end poorly for smaller players.

He said that few of Australia's BNPL players have reached the necessary scale and ubiquity to compete against big industry players like Apple.

On the other hand, ClearScore managing director Steve Smyth is more sceptical about Apple's ability to cross over into financial services. He told nestegg that it's "not a big deal as it might sound".
He told nestegg that regardless of Apple's dominance in the tech sector, "it's still a cross-sell".
"When a big tech giant cross-sells, it always feels like they're going to completely dominate an industry, but it's rare that they do that," he said.
Mr Smyth said that most consumers identify brands through their core service rather than add-ons, pointing to the limited impact that the arrival of Commonwealth Bank and PayPal into the BNPL space has had on the dominance of smaller market leaders.
"None of these have made the in-roads that an Afterpay has made," he said.
"I don't think your average consumer views Apple as a place to get financial products," he said.
He predicted that the 'mega-trend' of a move by Apple into the BNPL space would likely see a rise in the average number of BNPL accounts per consumer. In turn, this creates a certain amount of risk in the system because people have access to credit that isn't regulated.

ClearScore have found that 30 per cent of people now have three or more BNPL accounts, Mr Smyth revealed.
Mr Smyth said that those who fear Apple going into financial services underestimate two things: the margin structure of consumer financial services and the burden of regulation involved for a financial business is much higher than a tech one.

That being said, Mr Smyth confessed some concerns around Apple's tendency to keep information about its users to itself.

"What the industry needs is information sharing. I think the risk of these players is that they think they have all the information on the Apple user that they can lend well and they don't need to play with anyone else, that brings risk into the system."
"Even if that is something that they can do with their advantaged system of understanding their customers and the data, what the whole of society and that structure needs is information sharing to stop that situation where someone has Apple, Afterpay, Zip, Open Pay, PayPal and all of these other forms of credit and just builds up something that gets them into trouble," he said.

Forward this article to a friend. Follow us on Linkedin. Join us on Facebook. Find us on Twitter for the latest updates
About the author