Try another search or check out these top posts
Save
'The cost of transfers is still too high'
How much should it cost to move your money from one country to another?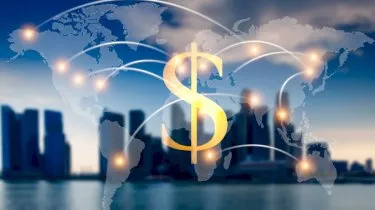 'The cost of transfers is still too high'
The idea that it costs money to move your money is something that most consumers accept, but rarely interrogate.

Unless we're talking about petty cash, money doesn't weigh anything. In many places, the banking system is more or less built on the premise that storing your money somewhere is mutually beneficial for both the holder and owner of that money.

Aside from inflation, it doesn't usually cost anything to hold onto money, so why does it still cost money to move it from one place to another?
According to Wise ANZ country manager Tristan Dakin, the answer lies in the difference between a modern financial landscape that's more connected than ever and the expectation of absolute freedom for money to move around the world.
Those looking to take advantage of remittance services aren't so much looking to move their money from one place to another as they are one system to another. From the perspective of each system, it only makes sense to change some kind of fee for this service.

"Traditionally, when someone wants to make an international transfer, their money has to pass through multiple correspondent banks, which slows the transaction down, and makes it more expensive and harder to track," Mr Dakin explained.
In a world where every financial institution is simultaneously connected to every other financial institution, the costs of transfers might be more universal or competitive.

Unfortunately for consumers, the current reality of international money transfers is far more labyrinthine.

Moving money around the world is rarely as simple as sending it from A to B. When you use a traditional remittance service, your money isn't travelling in a straight line.

More often than not, it's zigging and zagging from one place to another. And it's being hit with different fees each step of the way. 
The World Bank put the global average total cost of remittance at 6.51 per cent of the transfer value in December last year, but Mr Dakin thinks that's still too high.
"Banks, PayPal, Western Union and others continue to mark up exchange rates in foreign currency transactions with their hidden profit margins," he said.
Speaking to nestegg, Mr Dakin also revealed that the COVID-19 pandemic has driven new consumers into the remittance space.

"At a time where sending and receiving money is just like sending an email, the pandemic helped cement a comfortability among customers using reputable online remittance services," he said.
"The need for these digital, fast, cheap, transparent and reliable remittance services with widespread coverage became apparent with many expats returning to their respective home countries as well as those supporting loved ones trapped abroad."
However, Mr Dakin said that not all remittance services are born equal.

He noted that cost remains one of the primary drivers.

Citing a survey conducted by Wise in 2019, he said that 64 per cent of customers named cost as their most important factor when choosing a remittance service.
Alongside being cost-savvy, Mr Dakin said remitters are also "sensitive" to a number of other factors like speed, transparency, convenience, range of services and ethics. 

Mr Dakin said that one of the easiest traps customers can fall into when searching for a remittance service is to make their choice based on the promise of "free transfer" or "0% commission" services.
"Many of these providers will often hike up the conversion rate or implement hidden fees which end up charging customers well above the odds to send money overseas."
"This means they don't shop around and, as a result, pay tens, hundreds or thousands of dollars more than if they used a low-cost provider," he explained.

Fee transparency in the remittance sector is something that the ACCC has looked to remedy in recent years.
The ACCC's original 2019 report on Australia's remittance industry found that "it can be challenging for consumers to make informed decisions about FX services".

At the time, the ACCC raised concerns around transaction fees, price transparency and the proliferation of best practices across the sector.

When the regulator checked in on the industry a year later, they found some improvement, but concluded that "greater transparency is still needed at a time when many Australians are sending money to family and friends overseas".
In their most recent review of the sector, the ACCC found that "12 out of the 15 prominent remitters reviewed were either adhering to best practice price disclosure or needed to make only minor improvements to achieve best practice".
The ACCC said that it has reached out to these three laggards and expects "continued engagement on this issue with each remitter".
"We want to see all money remitters lift their game so that consumers can benefit from greater price transparency and, ultimately, competition," ACCC chair Rod Sims said.
Forward this article to a friend. Follow us on Linkedin. Join us on Facebook. Find us on Twitter for the latest updates
About the author