Try another search or check out these top posts
Save
Tax office to 'respond decisively' to Paradise Papers
The Australian Taxation Office is set to "respond decisively" to the information in yesterday's Paradise Papers and has warned that cases will be referred for criminal investigation where appropriate.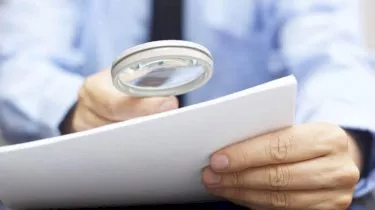 Tax office to 'respond decisively' to Paradise Papers
The Australian Taxation Office is set to "respond decisively" to the information in yesterday's Paradise Papers and has warned that cases will be referred for criminal investigation where appropriate.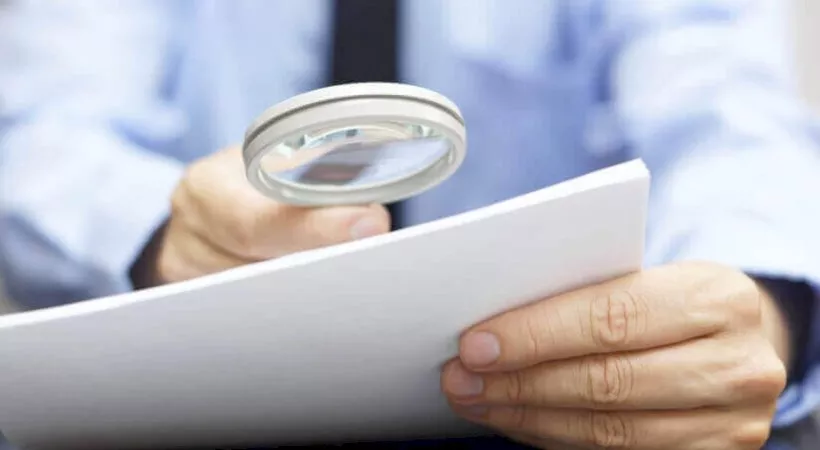 In a statement released to mark the publication of the International Consortium of Investigative Journalists' (ICIJ) explosive investigation into offshore law firm Appleby and its clients, the ATO said it had been working with its global partners in anticipation of the ICIJ story.
According to the ATO, these partnerships have allowed the ATO to begin analysing the 13.4 million leaked records and "identify possible Australian links" in the so-called Paradise Papers.
The leaks, obtained by German newspaper Süddeutsche Zeitung and combed through by more than 380 journalists in 67 countries are the follow-up to the 2016 Panama Papers which investigated Panamanian law firm, Mossack Fonseca and its clients.
The Paradise Papers are concerned with other tax havens like the Cayman Islands and Bermuda and in particular, the corporate records of offshore law firm Appleby and corporate services provider, Estera.
The ATO deputy commissioner international, Mark Konza said: "ATO intelligence on tax avoidance comes from a variety of sources, including from concerned citizens, advisers, partner agencies and international bodies."
"The data we are receiving from our international and domestic sources is comprehensive and current. This robust intelligence coupled with our powerful analytics capabilities, assists us to continue to tackle tax avoidance head-on," he continued.
"We anticipate further data may be published by the ICIJ and the ATO will continue to work closely with other tax administrations to share intelligence on advisers operating globally."
The ATO is working domestically with the Australian Criminal Intelligence Commission (ACIC), the Australian Federal Police and AUSTRAC to "cross-check data and build out intelligence base", as well as perform audits, administer tax penalties and "refer cases to the Serious Financial Crime Taskforce for criminal investigation", where appropriate.
Internationally, the Joint International Taskforce on Shared Intelligence and Collaboration (JITSIC) is "already collaborating within existing legal frameworks", Mr Konza said.
"Given our early analysis of the data and the ability of the JITSIC member countries to come together quickly to build on each other's intelligence holdings and insights, I am confident the ATO is in a position to respond decisively to this data release," he added.
Expressing confidence that the majority of Australian taxpayers identified in the Paradise Papers leaks are meeting tax requirements, Mr Konza emphasised that the ATO investigates all leads and has both the resources and expertise to take action against those involved in the illegal use of offshore structures.
Who else has responded to the leak?
Federal treasurer Scott Morrison said his message to big multinationals has always been to "pay your tax".
He said: "Pay your tax based on what you earn here in Australia. The good news is that it is happening more and more often. The tax office has pointed to $4 billion of settlements, around about $1 billion of which have been specifically able to be dealt with because of our tougher multinational anti-avoidance laws."
However, opposition leader Bill Shorten didn't accept that that the Turnbull government is doing enough to crack down on tax avoidance schemes, saying in a tweet: "Too many at the top end of town don't pay their fair share of tax. Turnbull's solution? Tax cuts for millionaires and multinationals."
Oxfam Australia also slammed the actions of "some of the wealthiest individuals and companies around the world".
Chief executive Dr Helen Szoke said the Paradise papers have revealed the extent to which wealthy individuals and multinationals have been able to "exploit a broken and unjust system that is fuelling global poverty and inequality".
"Rorting of the tax system is cheating the public purse of billions of dollars in Australia – money that could be used for schools, hospitals and other public services," Ms Szoke said.
"It's also robbing governments in the poorest countries of much-needed funding for clean water, education and healthcare. This is shameful in a world where 400 million of the poorest people don't have access to basic healthcare and the eight richest men have the same amount of wealth as the poorest half of humanity."
Speaking on behalf of Oxfam, Ms Szoke called on the government to introduce public country-by-country reporting of large companies' tax affairs. She argued that tax transparency is "an essential step to fight global tax avoidance. Making this information public would mean we don't have to rely on leaks and scandals to find out if companies are paying their fair share".
However, Mr Morrison has argued that such reporting would "turn off" access to information. He said: "The countries themselves, the OECD, all of them know the best way is to ensure the tax jurisdictions and the officials who run those have access to that information and they can share it with each other so they can go after those who are avoiding tax.
Further abroad, UK leader of the Labour Party, Jeremy Corbyn has tweeted: "[The] Paradise Papers again prove [that]… there's one rule for the super-rich and another for the rest when it comes to paying tax."
American whistleblower and former CIA employee, Edward Snowden added: "Leak day is my favourite day."
Appleby: data not the result of a leak but 'a serious criminal act'
As for the firm at the centre of the storm, Appleby has said in a statement that the leak was "a patchwork quilt of unrelated allegations with a clear political agenda and movement against offshore".

"We wish to reiterate that our firm was not the subject of a leak but of a serious criminal act.  This was an illegal computer hack. Our systems were accessed by an intruder who deployed the tactics of a professional hacker and covered his/her tracks to the extent that a forensic investigation by a leading international cyber and threats team concluded that there was no definitive evidence that any data had left our systems."
However, Süddeutsche Zeitung, the German newspaper which obtained the documents said: "The paper received the data through legal channels and evaluated them journalistically. The newspaper declines to take part in speculation as to how the data may have been obtained."
Forward this article to a friend. Follow us on Linkedin. Join us on Facebook. Find us on Twitter for the latest updates