Try another search or check out these top posts
Save
Paradise Papers: leak exposes tax havens of world's wealthiest
A staggering leak of 13.4 million records has revealed the offshore dealings of some of the world's most powerful, including the Canadian Prime Minister's chief fundraiser and the Queen.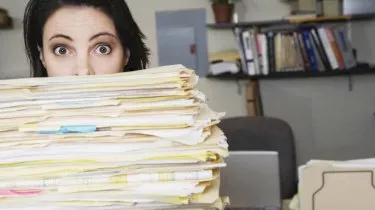 Paradise Papers: leak exposes tax havens of world's wealthiest
A staggering leak of 13.4 million records has revealed the offshore dealings of some of the world's most powerful, including the Canadian Prime Minister's chief fundraiser and the Queen.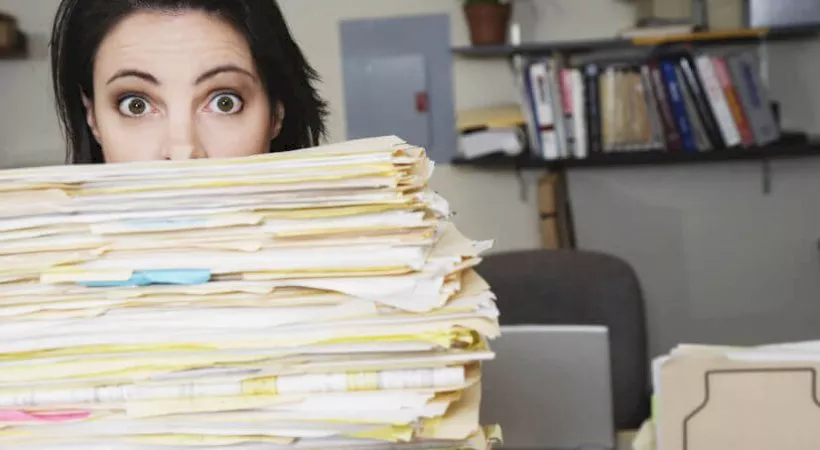 The Paradise Papers, released today by the International Consortium of Investigative Journalists (ICIJ) have exposed the offshore ties linking the Queen's private estate to a Cayman Islands fund as well as the tax avoidance schemes of Apple and Nike.
The handling of Australian rock royalty, Michael Hutchence's estate was also a subject of investigation.
The leaks, obtained by German newspaper Süddeutsche Zeitung and combed through by more than 380 journalists in 67 countries are the follow-up to the 2016 Panama Papers which investigated Panamanian law firm, Mossack Fonseca and its clients.
The Paradise Papers are concerned with other tax havens like the Cayman Islands and Bermuda and in particular, the corporate records of offshore law firm Appleby and corporate services provider, Estera.
The Queen
According to ICIJ journalists' analysis of Appleby documents: "Queen Elizabeth II has invested millions of dollars in medical and consumer loan companies.
"While the Queen's private estate, the Duchy of Lancaster, provides some details of its investments in UK property, such as commercial buildings scattered across southern England, it has never disclosed details of its offshore investments."
The chief finance officer of the Duchy told the ICIJ: "Yes, the Duchy was aware that the Jubilee Absolute Return Fund was run offshore."
Leaked documents report that the estate has invested in a Cayman Islands fund that invested in a company that controlled scandal-plagued rent-to-own firm, BrightHouse. BrightHouse has been criticised for "selling household goods to cash-strapped Britons on payment plans with interest rates as high as 99.9 per cent".
Justin Trudeau's fundraiser
It's not just royalty; the Paradise Papers have shown links between Stephen Bronfman – Canadian Prime Minister Justin Trudeau's adviser and key fundraiser – and moves to "quietly" shift millions of dollars to a Cayman trust.
"The offshore manoeuvres may have avoided taxes in Canada, the United States and Israel, according to experts who reviewed some of the 3,000-plus files detailing the trust's activities," ICIJ journalists wrote.
However, in a letter to the ICIJ's partner, CBC, Leo Kolber – a fellow Liberal Party member who worked with Bronfman to move the money – said: "None of the transactions or entities at issue were effected or established to evade or even avoid taxation", adding that the trusts "were always in full conformity with all applicable laws and requirements."
Donald Trump's 'allies'
Wilbur Ross, the US secretary of commerce and owner of private equity firm W.L. Ross & Co has been implicated in the papers.
According to the leaked documents, W.L. Ross & Co was a major Appleby client, with Appleby administering more than 50 of the equity firm's companies and partnerships. Most of these were in the Cayman Islands.
The ICIJ said the files "show how Ross… has used a chain of Cayman Islands entities to maintain a financial stake in Navigator Holdings, a shipping company whose top clients include the Kremlin-linked energy firm Sibur".
"Among Sibur's key owners are Kirill Shamalov, Putin's son-in-law, and Gennady Timchenko, a billionaire the US government sanctioned in 2014 because of his links to Putin. Sibur is a major customer of Navigator, paying the company more than $23 million in 2016."
Upon joining Trump's cabinet, Ross had divested his interests in 80 companies but retained stakes in nine companies. These included the four that connected him with Navigator and its clients in Russia.
However, Ross is not the only US politician implicated. The papers hold Ross' predecessor, Penny Pritzker and US secretary of state, Rex Tillerson in its crosshairs as well as billionaire Trump donors, Charles and David Koch, and millionaire Republican donors, Paul E. Singer and Sheldon G. Andelson.
Apple and Nike
The ICIJ noted that while Appleby is not a tax adviser, it "plays a role in tax programs used by companies across the world" including Apple Inc. and Nike.
The leaked files reveal that Apple "shopped around" for a new tax haven following a US Senate inquiry which found that by moving profits into Irish subsidiaries, the company had managed to avoid paying tens of billions of dollars in tax.
"In one email exchange, Apple's lawyers asked Appleby to confirm that a possible move to one of six offshore tax havens would allow an Irish subsidiary to "conduct management activities... without being subject to taxation in these jurisdictions." Apple declined to comment on details of the corporate reorganisation but told ICIJ that it explained the new arrangements to government authorities and that the changes did not reduce its tax payments," ICIJ detailed.
Additionally, the leaks exposed how Nike cut its taxes by establishing an "offshore shell" company which held "intangible assets such as the design of Nike's "Swoosh" logo".
Michael Hutchence
Australian journalists from The Guardian and the ABC involved with the ICIJ investigation took a particular interest in revelations concerning INXS front man Michael Hutchence's estate.
Courtesy of the leaked documents, it's been revealed that in 2015, Michael Hutchence's business manager and former lawyer, Colin Diamond set up a company called Helipad Plain in Mauritius with the purpose of "commercial exploitation of the sound recordings, images, films and related materials embodying the performance of Michael Hutchence".
According to The Guardian journalists: "The documents make no mention of Heavenly Hiraani Tiger Lily, Hutchence's daughter from his relationship with the TV presenter Paula Yates."
ABC journalists added that the broadcaster has "learned from several sources that Tiger Lily has received some money from Mr Diamond but nothing like the full value of her father's rights".
Additionally, Appleby considered Mr Diamond a "high" risk client due to the litigation surrounding Hutchence's estate.
The Guardian reported that an Appleby staff member wrote in 2015: "Risk profile of High is being attributed to the company. Reason being that although rationale has been received behind Colin Diamond being the BO [beneficial owner] of Michael Hutchence's estate, there is still risk about the properties being misused given previous court cases involving Chardonnay [Diamond's company]."
Forward this article to a friend. Follow us on Linkedin. Join us on Facebook. Find us on Twitter for the latest updates