Try another search or check out these top posts
Save
ACCC launches legal action against Meta over crypto scam ads
The Facebook owner is accused of engaging in false, misleading or deceptive conduct.
ACCC launches legal action against Meta over crypto scam ads
The Facebook owner is accused of engaging in false, misleading or deceptive conduct.
The Australian Competition and Consumer Commission (ACCC) has launched proceedings against Meta in the Federal Court over the publication of cryptocurrency scam advertisements featuring public figures on Facebook.
Meta is alleged to have engaged in false, misleading or deceptive conduct by publishing the scam ads in breach of the Australian Consumer Law or the Australian Securities and Investments Commission (ASIC) Act.
The ACCC claimed that the Facebook ads promoted investment in crypto or money-making schemes that were actually scams and gave the impression of being associated with public figures who had not provided approval or endorsement, including David Koch and Dick Smith.
When clicking on the scam ads, the ACCC said that users would be directed to a fake news story featuring quotes attributed to the public figure depicted in the Facebook ad.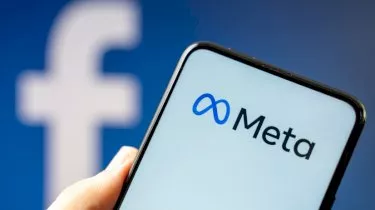 Individuals were then invited to sign up to the fake scheme, and those that did experienced "high pressure tactics" from scammers to convince them to deposit money, the ACCC found.
The consumer watchdog said it was aware of one person who had lost over $650,000 due to a scam being falsely advertised as an investment opportunity on Facebook.
"The essence of our case is that Meta is responsible for these ads that it publishes on its platform," explained ACCC chair Rod Sims.
"It is a key part of Meta's business to enable advertisers to target users who are most likely to click on the link in an ad to visit the ad's landing page, using Facebook algorithms. Those visits to landing pages from ads generate substantial revenue for Facebook."
The ACCC claimed that Meta was aware of the scam ads but did not take sufficient steps to address them, even after receiving reports from the figures depicted in the ads.
"Meta should have been doing more to detect and then remove false or misleading ads on Facebook, to prevent consumers from falling victim to ruthless scammers," said Mr Sims.
"Apart from resulting in untold losses to consumers, these ads also damage the reputation of the public figures falsely associated with the ads."
The ACCC also alleged that Meta aided and abetted or was knowingly concerned in false or misleading conduct and representations by the advertisers.
The consumer watchdog claimed that Meta's technology enabled the scam ads to be targeted at those users most likely to engage with them and that the company failed to prevent the publication of other similar crypto scam ads on its pages or warn its users.
Forward this article to a friend. Follow us on Linkedin. Join us on Facebook. Find us on X for the latest updates