Try another search or check out these top posts
Save
Crackdown sees more than half a billion scam calls blocked
Initiatives by telcos and the ACMA have also led to a 95 per cent reduction in reports of mobile porting fraud.
Crackdown sees more than half a billion scam calls blocked
Initiatives by telcos and the ACMA have also led to a 95 per cent reduction in reports of mobile porting fraud.
More than 549 million scam phone calls have been blocked since the introduction of new rules for telcos in late 2020, according to the data from the Australian Communications and Media Authority (ACMA).
The Reducing Scam Calls Code is among the initiatives developed by ACMA and the telecommunications industry in response to the agency's Combating Scams Action Plan.
The code requires telcos to detect, trace and block scam calls as well as publish information to assist their customers manage and report scam calls, share information with other telcos and report identified scam calls to authorities or face penalties of up to $250,000.
"Every scam call that doesn't reach a consumer is a good outcome, and every initiative that helps disrupt scammers makes Australia a harder target and increases confidence in our telecommunications services," ACMA chair Nerida O'Loughlin said on Tuesday.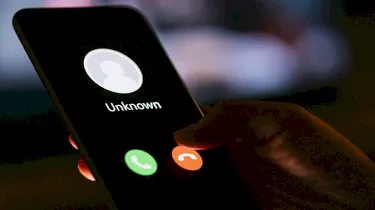 Research conducted by ACMA last year found that 98 per cent of Aussie adults have received unsolicited communications on their phone.
Around 86 per cent of Aussies said that they received scam calls and four out of ten said they received these calls on at least a weekly basis.
In the first quarter of this year, scam call complaints were down by 70 per cent for ACMA and 49 per cent for the Australian Competition and Consumer Commission's Scamwatch.
"We will be actively monitoring to see if this trend continues. Given the agility of scammers, we need to exercise some caution about shorter-term trends," Ms O'Loughlin noted.
New rules introduced in mid-2020 have also resulted in a 95 per cent decrease in reports of mobile porting fraud, with ACMA anticipating a similar reduction in SIM-swap scams when new rules come into effect on 30 June.
Scamwatch reported that financial losses associated with phone scams increased by 61 per cent in the first quarter of 2022 compared to a year earlier, rising from about $20 million to $33 million.
Ms O'Loughlin said that the industry needed to prioritise the development of new rules to block SMS scams following a 331 per cent increase in financial losses during the first three months of the year to over $4 million.
She also called on the telco industry and the financial sector to work together to share data, and said that telcos needed to continue to build their capability to identify and block scams and provide more information to their customers about how to identify and stop scam calls.
"Combating scams is a seriously challenging business, and while we are having some wins, set-and-forget industry efforts and regulatory obligations are not going to effectively address the problem," said Ms O'Loughlin.
"It is only by continued strong collaboration across government, the telco industry, the financial sector that we will keep succeeding."
Forward this article to a friend. Follow us on Linkedin. Join us on Facebook. Find us on X for the latest updates