Try another search or check out these top posts
Save
ACCC issues warning after spike in money recovery scams
Aussies who have previously lost money to scams are at risk of being targeted again.
ACCC issues warning after spike in money recovery scams
Aussies who have previously lost money to scams are at risk of being targeted again.
The Australian Competition and Consumer Commission (ACCC) has warned Aussies who have fallen victim to scams to remain vigilant about further attempts to steal their money.
Money recovery scams, where scammers offer to help victims recover money if they pay an initial fee, have spiked to 725 per cent so far this year according to the consumer watchdog.
"Scammers will ask for money and personal information before offering to 'help' the victim and will then disappear and stop all contact," said ACCC deputy chair Delia Rickard.
"Money recovery scams are particularly nasty as they target scam victims again. These scams can lead to significant psychological distress as many of the people have already lost money or identity information."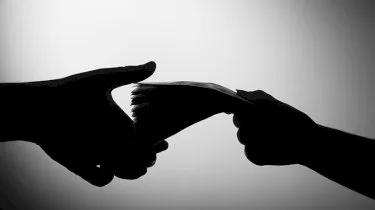 About 66 reports have been received by the ACCC this year with losses totalling over $270,000.
The consumer watchdog explained that money recovery scams typically involve scam victims receiving an uninvited offer of assistance from what appears to be a trusted organisation such as a law firm, fraud taskforce or government agency.
Victims are asked to make an advanced payment to the scammer and may be requested to fill out fake paperwork, provide identity documents or give access to their computer or phone.
The ACCC said that scammers may also target individuals who have not previously fallen victim to a scam by convincing them otherwise and then claiming they are entitled to a settlement refund.
"If you get contacted out of the blue by someone offering to help recover scam losses for a fee, it is a scam. Hang up the phone, delete the email and ignore any further contacts," said Ms Rickard.
"Don't give financial details or copies of identity documents to anyone who you've never met in person and never give strangers remote access to your devices."
Anyone who has lost money to a money recovery scam or any other type of scam should contact their bank or financial institution as soon as possible.
By reporting the scam, the ACCC said that institutions may be able to identify where the money was sent and block the accounts associated with scammers, potentially preventing others from also sending money to these accounts.
The Australian Financial Complaints Authority (AFCA) is also able to provide a dispute resolution service for scam victims who are not satisfied with the response of their financial institution.
More information and advice about scams is available on the ACCC's Scamwatch website.
Forward this article to a friend. Follow us on Linkedin. Join us on Facebook. Find us on X for the latest updates