Try another search or check out these top posts
Save
The pandemic has inflated your energy bill? Here's what to do
Energy bills are hard to avoid, but controlling their cost may not be as complicated as first thought. 
The pandemic has inflated your energy bill? Here's what to do
Energy bills are hard to avoid, but controlling their cost may not be as complicated as first thought. 
One of the less talked-about first order consequences of the pandemic has been an increase in everyday energy bills for consumers.
The shift to working from home might have cut everyday expenses by eliminating the commute, but that doesn't mean there haven't been implications for other parts of an individual's monthly spending.

According to a report by the ACCC, residential consumption rose by 10 per cent in 2020, with household energy bills increasing 7 per cent over the same period.

Speaking to nestegg, GetReminded co-founder Tim Nicholas highlighted a number of tactics that consumers can use to save money on their monthly energy bill.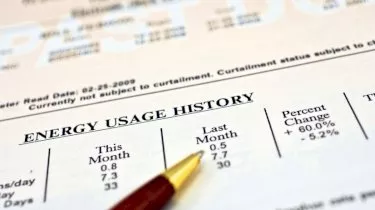 He explained that while most consumers tend to pay attention to the total cost of their energy bill, it can pay to look closely at the details.
"There are three 'time-of-use' pricing tariffs to be aware of – peak, off-peak and shoulder – and each household will have different usage patterns," he said.
Mr Nicholas recommended that consumers review their usage pattern over the last 12 months and compare their actual usage across different providers in order to determine which providers are charging more than they should be. 
While ethical or environmentally friendly energy services like Nectr or Powershop have become increasingly popular among younger Australians, Mr Nicholas noted that they might not always deliver the most bang for their buck.
"Environmentally friendly energy can be a little more expensive, so you need to decide how important it is for you to buy from green energy suppliers," he said.
Finally, Mr Nicholas recommended keeping an eye out for providers who offer discount-based incentives to pay on time, via direct debit or, in some cases, even earlier than that. 
"Make sure you keep enough funds in your linked bank account before the direct debit date to avoid any bank charges," he advised.
The other elephant in the room when it comes to energy bills is the loyalty taxes that consumers can face if they get complacent.
Speaking to nestegg earlier this year, Wealth Within chief analyst Dale Gillham said that regardless of whether we're talking about private health insurance, your energy bill, mobile phone or credit card, "it is up to everyone to ensure you are getting the best deal every time as your renewals rollover" because the price tag of loyalty taxes grows more quickly than most people think it does.

Even if any single loyalty tax seems small, taken together, they add up fast and rise even faster.
"Firstly, no matter how convenient it may be, don't roll over your insurance policies and/or other contracts automatically. Instead, set up an alert for 60 days in advance of when they are due to renew, and then shop around online for the best deal."

"If you find a better deal, contact your current provider to see if they will match or beat the offer," he said.
Back in April, the ACCC encouraged consumers to cash in on available savings by switching to a better energy provider where it makes sense.
"There are two ways that households and small businesses can get the hip-pocket benefit of recent reductions in retailers' costs: by changing to a new, cheaper plan or by waiting for their retailer to lower the rates on the plan that they're already on," ACCC chair Rod Sims said.
"A significant increase in generation capacity, attributed to renewable generation and falling fuel costs, has led to much lower wholesale electricity costs, and it's vital that all Australians now see the savings."
Forward this article to a friend. Follow us on Linkedin. Join us on Facebook. Find us on X for the latest updates
About the author