Try another search or check out these top posts
Save
How to teach your teenager to save money
Most financial products become accessible to individuals the moment they turn 18 years old, especially since many financial institutions encourage them to spend without thinking of the financial consequences.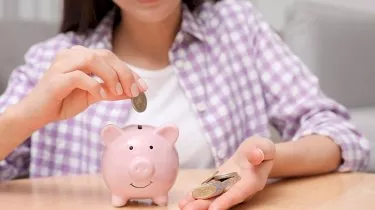 How to teach your teenager to save money
Most financial products become accessible to individuals the moment they turn 18 years old, especially since many financial institutions encourage them to spend without thinking of the financial consequences.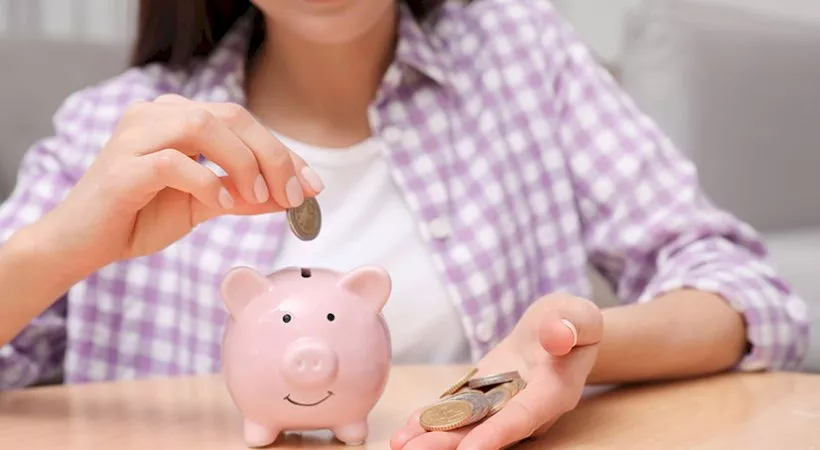 It's easy for teens to incur debt with the sudden accessibility to funds; however, teaching them to become financially literate in their early teenage years can help them avoid financially crippling circumstances.
Nest Egg provides some tips on what parents can focus on when teaching their teenagers to save money and reign in spending.
Why save money as a teenager?
The teenage years are a crucial time to develop and practice financial literacy because it's a time when kids get closer to gaining access to financial products that can expose them to high-interest debt and high-value consumer products that may tempt them into spending.
Likewise, teenagers approaching 18 years of age typically have serious financial decisions to make that can affect their future finances, which is why professionals recommend teaching younger Australians to save money before they start full-time employment.
It's also important for teens to understand that saving money doesn't simply equate to stashing money in jam jars or bank accounts but that it can be done in all aspects of their lives.
Skills that help teens become better savers
One of the reasons to save money as a teenager is because developing good saving habits can equip an individual with the skills to face financial challenges in the future. With this in mind, parents may wish to consider sitting down with their teens to guide them about money matters.
Teaching some good ways to save money as a teenager is a big help, but guiding them in applying money management skills could help teens save more money in the long run. Consider helping teens learn the following skills:
Evaluating needs
Budgeting
Managing accounts
Paying bills on time
Evaluating needs
Saving money isn't simply about regularly stashing money in the bank or in jam jars. One important lesson teens need to understand is how to logically assess their circumstance and differentiate between their needs and wants.
Regularly performing a needs assessment not only gives an individual a clear picture of their current financial situation, it can also help them evaluate whether an item or experience they want is truly necessary to immediately spend on.
This skill is especially important for teens to learn because it's during these years that their peers tend to spend for big-ticket items such as cars and the latest gadgets.
Budgeting
It's important for teens to understand the importance of budgeting not only as a means to save money but as a way to keep track of their income and spending.
This is an important lesson for teens to learn because many people who incur unnecessary debt tend to be the ones who spend over their budget or are not fully aware of where they stand financially.
Managing accounts
Teens can't keep all their savings in a piggy bank or under their mattress forever – and they shouldn't either. At some point, whether by their own initiative or as a necessary process when they take up a part-time job, teens would open a savings account.
This is a good time to teach them how to determine the appropriate type of account and financial institution for them. It's also the perfect time to teach them about debit and credit cards and how these two products affect their savings.
Give them responsibility over managing their account but make time to check on how they are doing once a month.
Paying bills on time
Learning to pay bills on time (after reviewing them) is a valuable skill that can help save money from late payment penalties and surcharges.
Assuming that they have learned to assess their needs to choose an appropriate mobile phone plan, teens could be made responsible for paying their phone bill and the basic recurring charge should serve as their allotted budget for each pay period.
For parents who are paying for their children's phone bill, consider either having teens pay for any excess. They may also be given money to pay for only the basic charge so that any excess, add-on and late payment charge they incur would be their financial responsibility.
Being responsible for their own bills in their teens should help them understand how choosing the right deals and using their resources responsibly can help save money in the long term.
How important is it for teens to develop financial literacy?
The 2015 Programme for International Student Assessment (PISA) Financial Literacy study shows that about 79 per cent of 15-year-olds already have bank accounts; however, 20 per cent of Australian students do not have a baseline level of knowledge in financial literacy. Only 15 per cent of the surveyed teens exhibited financial literacy that shows their awareness of different financial products and scams.
As parents and guardians, it's important to help teenagers develop financial literacy because this can help them build a healthy relationship with money and avoid future financial disasters.
 
This information has been sourced from Nest Egg and the Child Development Institute.
Forward this article to a friend. Follow us on Linkedin. Join us on Facebook. Find us on Twitter for the latest updates
About the author