Try another search or check out these top posts
Save
Tips for buying clothes without destroying your budget
According to the Australian Bureau of Statistics Household Expenditure Survey 2015-16, Aussies spent a whopping $20.4 billion on fashion in 2016.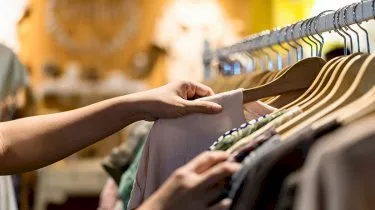 Tips for buying clothes without destroying your budget
According to the Australian Bureau of Statistics Household Expenditure Survey 2015-16, Aussies spent a whopping $20.4 billion on fashion in 2016.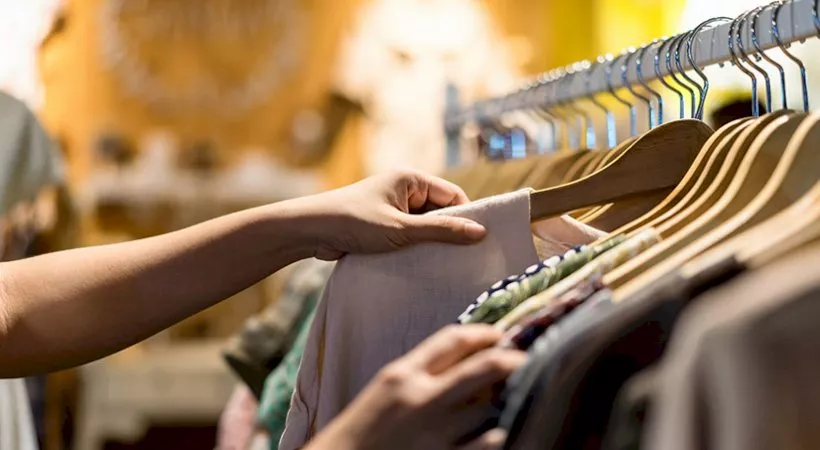 >Buying clothes can be fun, especially if you're into fashion, but expenses can quickly balloon if you don't plan your spending and make smart choices when shopping.
If you want to save money on clothes when you shop, consider the simple tips below.


Buy generic staples

Save your money on designer labels for items that you'll really flaunt where you wear them and buy generic for clothes you wear for layering.

If you're buying tops that will serve as your undershirt, you may simply choose the cheaper option instead of wearing designer labels from head to toe.

Choose staple items, such as a black dress or a nice pair of jeans that you can mix and match with a variety of other clothing and accessories to make it seem unique with each wear.

Avoid or minimise buying dry-clean-only clothes because the amount you pay to dry clean the item will exceed the money saved at some point in the future.



Hunt and compare

If you already have a type of clothing  you plan to buy, make sure to search for similar items in other shops before finalising your purchase.

Shop at department stores
Different brands may offer similar-looking items with only slight differences in cut, design or pattern. You may try them on and take a photo to determine which one looks best on you.

Online retailers
Consider buying clothes from online shops because some tend to give discounts for their items or offer free shipping promotions.

Likewise, some online retailers and boutiques give away coupons for time-limited sales, and these may really save you some extra cash.

Facebook pages
If you don't mind wearing pre-loved items, you may consider looking through Facebook pages for clothing that are being sold at a huge discount.

Be careful at outlet stores
Outlet stores may give you deep discounts on brand name clothing, but it's more advisable that you don't buy from them if your main concerns are price and quality.

Such stores usually carry items from previous seasons that were not sold and those of lower quality that were specifically made for outlets. In the case of the latter, the seemingly huge price slash is actually its full retail price, so you're not really getting a discount.

Since items are of lower quality in these stores, you may end up replacing them more often, which negates your perceived savings in the long run. However, this isn't always the case.

If you want to buy from an outlet, just make sure to scrutinise the quality of the product well so that you get your money's worth.



Keep track of store sales

If you really like a brand name or designer, consider keeping track of their usual sale in order to benefit from discounted prices.

Sign up for store cards or mailing lists
Ask the staff if the shop offers a store card that can get you discounts for your purchases.

Likewise, consider signing up for the brand's mailing list so that you can receive up-to-date information about upcoming sales and exclusive discounts.



Learn to upcycle

If you have some spare time, consider exercising your creativity by upcycling some of your old clothing to breathe in a new life into them.

Upcycling can be as simple as sewing new buttons, filling holes with patches, or cutting old jeans and turning them into shorts.

Likewise, you may learn to sew patterns with patches and sequins to add a bit of character into your old clothes.



Shop according to your current circumstance

It may be tempting to shop for a future event, such as next year's corporate gala, but it's best to focus on the present or immediate future when out shopping.

When you go out, make sure to focus on what you need and can afford given your current circumstances, financial or otherwise.



Stick to your budget

Another handy tip is to have a budget for clothes when you shop and make sure to stick to it.

If you find an item you like but its price exceeds your budget, consider looking around in other shops and comparing other items first before actually buying the item.

Budgeting is necessary to ensure that you can spend on items without going overboard, so it's important to be vigilant about reigning in your spending.



Pay with cash

Once you've chosen your items, pay for it using cash so you're more conscious of how much you spend on your clothes. Paying with cash also gives you a better chance of sticking to your budget because you can see how much you're allowed to spend for that particular shopping trip.

Avoid paying with credit unless you have a store credit card that would allow you to get extra discounts, rebates or points – then make sure to pay off the balance immediately.