Try another search or check out these top posts
Save
Lifestyle changes that could save you money
Financial advisers often say "don't put your eggs in one basket," but that's easier said than done. Luckily,  simple adjustments in lifestyle can greatly improve your financial well-being in the long run.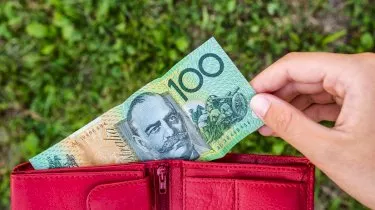 Lifestyle changes that could save you money
Financial advisers often say "don't put your eggs in one basket," but that's easier said than done. Luckily,  simple adjustments in lifestyle can greatly improve your financial well-being in the long run.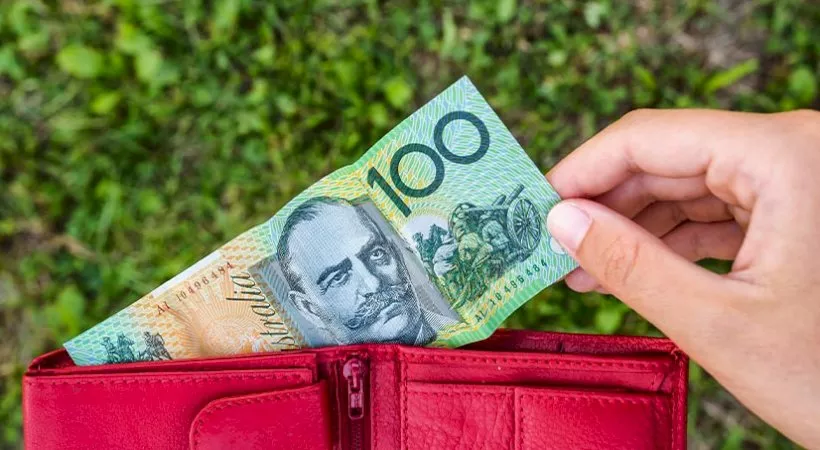 The key to saving more money is to spend less than you earn. While it may be difficult with temptations abound, it can be done by tweaking your spending habits. Increase savings with these eight reasonable lifestyle changes that can actually help people to save money.
Track spending
Tracking expenses is one of the easiest ways to get started on a savings plan – doing so would force you to see how much money you're spending and for what item or service. This is especially important if you already have a budget but can't seem to stick to it.
Tracking can be as simple as writing down the type of expense and amount in a notebook or notepad. This would already give you an idea how much is going out-of-pocket and if the expenses were part of the budget or purchased on a whim.
If you prefer to use technology, you could also download mobile applications in your smartphones or tablets. There are many free spending tracker app and savings goals tracker app for iOS and Android devices, although installing both isn't necessary.
At this point, the most important thing is to control bad spending habits, which means it is necessary to see what exactly in your lifestyle is keeping you from attaining your savings target.
Spend available money only
Another way to save is by actually limiting your spending money to an amount that is readily available. It's best to spend only the money you actually have instead of using money you don't own or haven't earned yet.
That's not saying that you should withdraw a higher amount from your savings account so that the money is readily available in your wallet or pocket. Rather, spending available money means not turning to debt to supplement your lifestyle. Remember that paying with credit cards is a debt transaction.
There is, of course, an exception. 
By all means, use credit card to pay for purchases to get points, freebies or big ticket items, but only if  it is possible for you to pay off the full balance each billing cycle. 
Why? Because the balance could blow up with interest rates. Remember: compounding interest from good investments can grow your money exponentially, but it can eat up your income and savings with debt.
Approach the challenge as a practice in disciplined budgeting and spending and as a way to exercise financial independence. 
Search for better deals
Oftentimes, people settle with buying what's already in front of them because of the convenience it presents. However, purchasing what's convenient can sometimes mean shelling out extra dollars.
For instance, a larger store two blocks further than your favourite shop for weekly groceries could be selling items you need at 50¢ to a $1 cheaper – maybe even more. It may not seem like much, but considering the extra dollar's long term effect on savings, it could have been an extra $52 in savings for a necessary item in a year for 52 weeks of grocery shopping.
Searching for better deals is a recommended step for big and repetitive purchases to ensure you're getting the most out of your money. This is especially important for expensive items such as gadgets or insurance policies.
However, it may also apply to nights out. Scope out the best place for happy hour with friends or family and actually go there during happy hour to lower bill. It's a good way to enjoy time with them while also spending less.
Avoid impulse buying
Saving money requires a person to be disciplined with the funds they have, which means succumbing to temptation and buying on impulse is frowned upon.
Don't use the "it was love at first sight" line – especially for expensive items – because it's not love that's paying for the item.
Take note of the item and how much it is, sleep on it, go back the next day and ask again if it's a need and not just a want. Then sleep on it some more before deciding on the purchase.
The point is to give yourself some time to sober up from a potentially expensive commitment and understand just how much it could impact savings. 
Minimise waste and unnecessary expenses
Another simple change is to decrease the amount of waste produced and removing unnecessary expenses— and both of it has to do with proper budgeting and planning.
For starters, you could write a grocery list before actually leaving for the supermarket to avoid reaching for items on a whim. Doing this would also help avoid throwing away food items which end up reaching their expiration date because you failed to keep track of stock.
This way, only necessary items will be purchased—with a little extra in case of emergency.
A weekly meal plan would also be ideal before buying groceries to ensure that the required ingredients are complete instead of stopping by the store after a busy day at work because something was missing. 
Another trick is to go buy groceries after eating a full meal to avoid reaching for unnecessary items. It may seem simple but it is true that people reach for extra items less when you're not hungry than if you shop on an empty stomach.
Focus on the type and quality of purchase
We're all for lowering expenses and saving money, but sometimes making a big purchase is the better option – especially for items that are intended for long-term use.
For instance, buying a coffee machine and coffee beans may seem like a more expensive purchase right now, but it is still a lot cheaper because of its long term use. A pack of coffee beans may be more expensive than a cup of coffee from the shop across the street, but it could last up to a week or two – maybe even longer – depending on how heavy a coffee drinker you are.
Even with the added cost of the coffee machine, a frequently used machine and bi-monthly purchase of coffee beans for a year would still be cheaper than one or two cups of designer coffee everyday.
This would also apply to expensive technology because a less expensive laptop with lower technical specifications may be useful for now, but your work may require more computing power in a year's time. Sometimes it's best to shell out more now than make a similar expensive purchase earlier than expected.
Invest in yourself
Investing in yourself doesn't mean that you should pay yourself for everything you do. Rather, it means giving yourself the opportunity to acquire necessary and extra skills to increase your value at work and as a person.
Consider enrolling in lessons that could expand your skill set and be more valuable to employers to justify asking for a raise or promotion. Likewise, learning new skills that may not be directly related to your current work may still prove valuable.
For instance, learning to fix the plumbing or repair furniture may not be needed in the workplace, but it will definitely save a lot of money if something at home needs fixing.
Investing in yourself can also open up more opportunities in the future.
Focus on self-satisfaction
Many people spend a lot of money in order to earn the appreciation and approval from others, then end up in debt because all the bills piled up and you don't have enough savings or assets to pay for all of it.
The best way to save money is to focus on your own happiness and satisfaction by living within your means, especially where big purchases and expensive lifestyles are involved.
Forward this article to a friend. Follow us on Linkedin. Join us on Facebook. Find us on Twitter for the latest updates
About the author